Doing Business in...
Moldova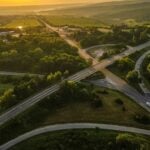 OVERVIEW OF THE MARKET With a steady and energetic GDP growth of 4.8, 4.5 and 4.3 per cent for 2018, 2017 and 2016, respectively, Moldova is among the fastest-growing economies in Europe. According to the World Bank's data, in 2018 Moldovan real GDP growth outpaced many of other countries in its region.  According to the …
Contributed by Gladei & Partners
Read More...
Legal Market Overview
2021 represented a year of historical significance for Moldova, with it celebrating its 30th year of independence from Soviet rule. The year was also marked by parliamentary elections in July, which resulted in a landslide win for the Party of Action and Solidarity (PAS). Led by Maia Sandu, it had campaigned on a platform of forging stronger ties with the EU, as well as fighting corruption (including in the judiciary). In addition, another key development was a recent change in the law on company ownership, a move which is intended to remove the veil of secrecy in relation to offshore companies.
Elsewhere, Moldova has long had a goal of reducing its dependence on Russian natural gas. The Iasi-Ungheni-Chisinau gas pipeline (which completed its construction in 2020) is seen as an opportunity to diversify its energy sources.
Within the Moldovan legal market, Gladei & Partners, Schoenherr Moldova, Turcan Cazac and Vernon | David are leading firms that are particularly highly reputed by domestic and international clients.