Doing Business in...Moldova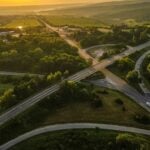 OVERVIEW OF THE MARKET With a steady and energetic GDP growth of 4.8, 4.5 and 4.3 per cent for 2018, 2017 and 2016, respectively, Moldova is among the fastest-growing economies in Europe. According to the World Bank's data, in 2018 Moldovan real GDP growth outpaced many of other countries in its region.  According to the …
Contributed by Gladei & Partners
Read More...
Legal Market Overview
Moldova's political and economic situation remains uncertain, though the resounding victory of pro-EU former Prime Minister Mait Sandu has raised hopes that the landlocked nation's tightrope act between Russian and Western influence may be resolved in the favour of the European Union. Sandu is expected to call snap elections in 2021 to ensure a parliamentary majority for her liberal agenda, and to replace the non-party government of Ion Chicu, an ally of pro-Russian former President Igor Dodon. Since the signing of an association agreement with the EU in 2014, Moldova's economy primarily relies on trade with countries to its west, though Russian investment remains crucial in areas such as oil and gas. Romania is also a key trading partner, though diplomatic tensions have arisen during 2020.
Criminal justice and disputes remain an area of interest, with the catastrophic $1bn national banking fraud case still outstanding, alongside concerns over Moldova's record with human rights and corruptions issues, particularly with the possibility of further European integration on the horizon. Cross-border M&A forms a key part of the legal market in line with the country's economic development, with major firms such as Gladei & Partners and Turcan Cazac regularly acting for major international companies and investors, as well as crucial domestic energy deals and projects. High-profile domestic firms form the bulk of Moldova's legal market, with notable exceptions including regional firms Schoenherr Moldova and Vernon | David.