Firms in the Spotlight
Logan Sabapathy & Co
Logan Sabapathy & Co's dispute resolution department centres on Logan's practice as counsel, assisted by his juniors. Logan's work covers all areas of commercial law, with a particular focus on complex commercial and corporate disputes. Over the years, he has acted for clients in a broad range of cases with multi-millions in dispute. Some of …
View Profile...
Cecil Abraham And Partners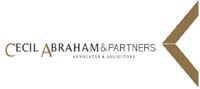 Cecil Abraham & Partners acts in a broad range of civil, commercial and construction disputes. Its practice varies from court and arbitration appearances to advice – both strategic and preventative – in the areas of practice referred to above.
View Profile...
Legal Market Overview
Political issues and the conviction of former Prime Minister Najib Razak on multiple corruption charges had a substantive impact on the country. Coming during the early period of the COVID-19 pandemic, it parallels a broader 'changing of the guard' within the country. For the legal market, this manifested in amendments to the Malaysian Anti-Corruption Commission Act, a move that effectively introduced corporate liability for associated persons.
'Abuse of dominance' remains a key focus for the state's relatively new Antitrust laws, although Malaysia still lacks a specific legal framework for merger control(often referred to as the 'third pillar' in generic antitrust structures). Despite this, the issue is being pushed for future development by the Malysian Competition Commission (MyCC) via a blueprint based on EU parameters. Although currently lacking this 'full structure', many industries continue to maintain their own regulatory bodies and internal disciplinary procedures.
Banking and finance activity has shifted due to COVID-19 with an increase in restructuring, leveraging and refinancing work. Domestic aviation (a key contributor to GDP) has been impacted due to enforced groundings. The oil industry has also been impacted; rigs and vessels, and other assets have been sold off. More generally, defaults are expected to rise (although most have yet to materialise as Malaysian banks have been prepared to assist companies with cash flow issues.) Equally important, Sharia-compliant finance has come to the fore; one in four financial products in Malaysia are now Islamic in nature with some 60-70% of bonds issued under Sukkuk terms.
On the litigation front, there has been an increase in disputes, in for example, the construction industry due to delays caused by the pandemic. However, the use of virtual hearings, has, as in many countries, eased the delays in court hearings. Another area of disputes that has erupted is around the concept of force majeure.
In IP, the overhaul of The Trademarks Act (2019) introduced the concept of 'sufficiently similar' image violations. This effectively brought Malaysia on board with the Madrid Protocol. Lawyers have noted that although this has been a positive boon for filing matters (in a system already recognised for its efficiency), it remains to be tested in the court system. It should however be noted that parallel importation remains legal in Malaysia and that data exclusivity and patents are treated separately in Malaysian law. A more general trend is that with the increase in e-commerce, there has been a practical convergence of IP and e-commerce.
In terms of employment, the Malaysian government continues to be fairly supportive of union rights. This is important to note in light of the fact that COVID has led to various forms of retrenchment and reduction in staff levels. Despite the fact that the Industrial Court was effectively in 'hibernation' during the lockdown (closed from March to June), complex questions continued to be raised regarding the shift to home working and the complexities around, for example, injuries at home while 'in the workplace'. The renegotiation of employment contracts and reorganisation of workforces has been a dominant theme.
Still attracting large multinationals, TMT remains heavily regulated and is increasingly prescriptive. For telecoms, fixed-line operators remain more heavily monitored than mobile alternatives. Key issues here are the regulation of bandwidth and high-speed broadband.  Notable regulatory changes include the fact that mobile operators can now provide 'full service' high-speed broadband inside and outside of homes and that 'domestic roaming' is no longer regulated.
As in previous years, well-ranked firms continue to be familiar names such as Shearn Delamore & Co, Skrine, Zul Rafique & Partners and Adnan Sundra & Low. However, this year also witnessed the establishment of a number of boutiques (particularly within the construction sector) as well as significant lateral moves from the more established firms. In particular, dispute resolution firm Gan Partnership benefited from the arrival of two former partners from Lee Hishammuddin Allen & Gledhill (the latter having undergone a significant period of internal change – most notably in its tax offering). Foreign firms retain a significant interest in the country with Herbert Smith Freehills LLP (which maintains an on-the-ground presence), Clifford Chance (primarily focused on capital markets), Allen & Overy, and Shearman & Sterling LLP being some of the key names operating for corporate interests.
---