Firms in the Spotlight...

MdME Lawyers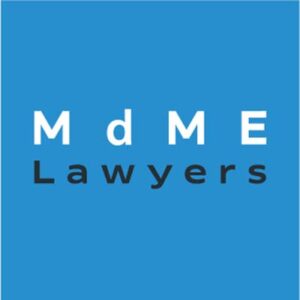 MdME Lawyers is a leading Macau full service law firm, with a strong reputation in Asia for providing high-quality and innovative legal insight to its clients.
View Profile...
Legal Market Overview
Macau, a former colony of the Portuguese Empire, is located on the western side of the Pearl River Estuary in southern China, bordering Guangdong province. The territory was transferred to China in 1999 and is now governed as a Special Administrative Region of the People's Republic of China, a status it shares with the former British colony of Hong Kong, which is located on the eastern side of the estuary. Macau's legal system is separate from that of Mainland China and is based on the civil law system implemented during its time as a colony. Since the handover, Macau's economy has rapidly developed around the gaming industry, which makes up the majority of tax revenue in the territory. As gambling is illegal in the PRC, Macau's gaming industry primarily caters to Chinese customers. The government of Macau regulates gaming by granting concessions to six companies to operate casinos: SJM, Melco, Wynn Macau, Sands China, Galaxy Entertainment, and MGM China. These concessions are due to expire in 2022, when they will put out for public tender.
Macau's economy was severely impacted by the COVID-19 pandemic and the accompanying border closures, with GDP declining by 56% in 2020. Unlike Hong Kong, Macau has now reopened its border with the PRC, though travel from the rest of the world, including Hong Kong, remains restricted. However, visitor numbers from China remain well below pre-2020 levels, and a cluster of COVID cases in August demonstrated the fragility of Macau's reopening.
A key priority of the governments of both Macau and the PRC is the rebalancing of the territory's economy away from gambling. To this end, efforts have been made to promote Macau's financial services sector through the development of a bond market. A new arbitration law was introduced in 2020 in a bid to attract foreign investment into Macau and develop it into a regional hub for arbitration, similar to Hong Kong and Singapore. In the diversification of the economy, developing ties to the Portuguese-speaking world and to the Greater Bay Area are likely to be crucial. Another issue for the territory is its small size, which has led the government to lease part of Hengqin, an island to the west, to construct a campus for the University of Macau. In this area, Macau law applies, and it is possible that in the future this model may be applied to lease more land to Macau and enable its development.
Macau's law firms retain close ties to Portugal, as many lawyers in the territory are originally from the country or are educated at its universities. Some also have offices in Portugal and mainland Chinese cities and handle cross-jurisdictional matters involving mainland China, Portugal and Macau.