Firms in the Spotlight...

Bonn & Schmitt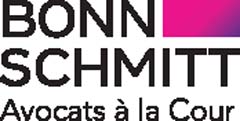 Bonn & Schmitt is a leading independent Luxembourg law firm with an extensive international practice. The firm's attorneys are experienced practitioners in the Luxembourg legal environment and represent a broad spectrum of expertise that allows them to deliver unrivalled legal solutions in one of Europe's leading financial centres.
View Profile...
Firms in the Spotlight...

Deynecourt
Deynecourt is a firm of choice for institutional and private clients seeking sophisticated, high-value legal and tax advice in Luxembourg. The firm's recognised practice groups include tax, investment funds and asset management, corporate and M&A, commercial and real estate, estate planning, dispute resolution and insolvency. The firm's lawyers strive to deliver the highest quality legal …
View Profile...
Legal Market Overview
Despite its small population size, Luxembourg punches above its weight as a financial centre and, aided by a business-friendly regulator and relatively favourable tax laws, it remains one of the leading worldwide fund jurisdictions. A first mover in the implementation of European fund regulation, Luxembourg has played a central role in opening up markets for international fund distribution and providing European retail and institutional clients access to international investments. Luxembourg remains an uncontested leader for retail funds utilising the Undertakings for Collective Investments in Transferable Securities (UCITS) regulatory framework, a position which was enabled by its decision in 1988 implement the EU directive into national law (the first country to do so) and therefore gain first-mover advantage. The Grand Duchy has also successfully leveraged its position at the vanguard of the UCITS industry to establish itself as a prominent player on the alternative investment funds side, including private equity, venture capital, debt funds and real estate funds. The United Kingdom's decision to leave the European Union has only enhanced the country's position as a prominent domicile for funds, given the fact that London will no longer be able to rely upon the same passporting rights (the ability to trade freely with other EU countries with limited restrictions). Indeed, in addition to transactional work, many law firms based in the country have been particularly busy advising financial services entities on the potential impact of Brexit to their business strategies.
The vibrancy of the funds market is one of the primary reasons for the firm's popularity among law firms. And as well as being home to large independent law firms, including Arendt & Medernach and Elvinger Hoss Prussen, many sizeable international firms have offices in the Grand Duchy, with Debevoise & Plimpton LLP and Goodwin being among the most recent to establish offices and thereby joining established global leviathans, including Allen & Overy Luxembourg; Clifford Chance; and Linklaters  as part of the vibrant legal market.
M&A activity is also a central pillar to most of the firm's business strategies in the region, and with a significant amount of cross-border M&A matters structured utilising a Luxembourg corporate vehicle, it is understandable that firms vigorously compete for such work. Although the majority of the transactional work derived out of Luxembourg is of a cross-border nature, the UK's recent decision to leave the EU, has led to an increase in financial entities (including insurers, and asset managers) choosing to establish operations in the country.