Doing Business in...
Lebanon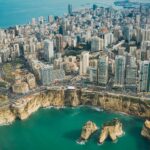 Contributed by Abou Jaoude & Associates Law Firm
Read More...
Legal Market Overview
The Lebanese market is facing many difficult challenges as it gradually recovers from the 2020 Port of Beirut blast. Lawyers have been quickly adapting to the changing material needs of their clients including the various new banking legislations and issues with foreign banks. Much of the transactional work has been responding to the capital controls by the banks and restriction of cross-border transfers. This has also led to an increase in banking related litigation.
Many key domestic players including Alem & Associates and Badri and Salim El Meouchi LLP have a regional presence across Saudi Arabia and Qatar, and are able to conduct international work. Other leading firms include Abou Jaoude & Associates Law Firm

 and Obeid & Partners.