Firms in the Spotlight
ILAW LAOS CO., LTD.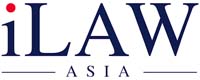 ILAWASIA is a new-gen, full-service, Thai law firm based in central Bangkok. Mr. Somphob Rodboon, an acclaimed expert in business law and litigation in Thailand, founded ILAWASIA in April 2011. A visionary Managing Partner, he expanded the firm's operation into Myanmar through acquisition of an experienced and respected local law firm in June 2018, with …
View Profile...
Legal Market Overview
In Southeast Asia, Laos stands out from the rest of the countries in the region, with a one-party state in full control operating with a still-developing legal framework. Commercial licenses continue to be granted through negotiation with key country authorities rather than through a bureaucracy aided by clear guidelines and regulatory frameworks. That said, the government remains politically and economically stable and its leadership continues to expand permissions for foreign investment into Laos.
Of particular interest for Chinese investment is a 414km railway line is expected to connect Laos with China's high-speed rail track in northern Laos. Although Laos is an important growing market for Chinese infrastructure, the Lao government has pledged to protect 62% of its land surface from development.
It is notable that a large proportion of Laos' foreign debt is held by China compared to other countries in the region. This is to be expected given the regional trend of an increase in Chinese investment. The Institute for International Finance brought together many regional countries to put a deferral on debt payments to Laos; however, China has yet to agree to any deferral on debts.
China does not have a monopoly on investment into Laos, however, and Vietnam and Myanmar have both seen an increase in outbound investment into Laos. There have also been recent developments concerning regulatory frameworks in the solar and medical cannabis markets, which may lead to further investment from countries in the region as the country liberalises its economy. Additionally, the collapse of Saddle Dam D in 2018 tightened up laws regarding liabilities in Laos, providing a legal framework with clear guidelines.
While the Lao legal market may be relatively small compared to its neighbours and its legal frameworks may be obscure to outsiders seeking inbound investment, lawyers licensed to practice in Laos are all well-versed in advising on all relevant matters. Some regional firms operate with a managing partner outside of Laos, occasionally traveling to the country for significant deals; local lawyers remain on the ground and are well-integrated into regional firms. DFDL Legal & Tax, Tilleke & Gibbins (Laos), and VDB Loi were standout teams in the market in 2020. Other recommended firms include regional players McDonald Patafta & Associates Lawyers, Rajah & Tann (Laos), and ZICO Law.