Doing Business in...Jordan
ABOUT THIS GUIDE This guide seeks to provide a general overview to companies/individuals who are looking to establish a business in Jordan. This guide it is intended as a starting point to help you on your way.
Contributed by Qudah Law Firm
Read More...
Firms in the Spotlight
Obeidat Lawyers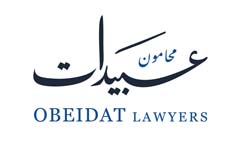 Obeidat Freihat was founded under a different name in 1985 by the current Senior Partner Ahmad Obeidat. The firm undertook all kinds of practice but mainly corporate work and contentious matters (Litigation and Arbitration). The firm currently has 32 lawyers between partners, associates and trainees.
View Profile...
Qudah Law Firm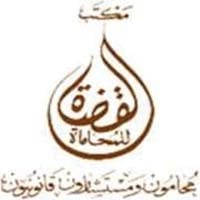 Qudah Law Firm was established in 2009 by Dr Mufleh El-Qudah. Qudah Law Firm is a full-service corporate and commercial law firm, providing counsel and legal expertise on all business-related issues, domestic and international. The firm provides advice and consultancy services to foreign companies doing business or seeking to do business in the Hashemite Kingdom …
View Profile...
Legal Market Overview
Jordan's economy has plateaued in recent years due to a combination of geopolitical issues within the region, notably the Syrian crisis, and a government-imposed austerity regime. The recent Covid-19 pandemic has only added to the kingdom's macroeconomic uncertainty. Nevertheless, those law firms with strong international clientbases stayed relatively busy. Jordan remains an attractive regional hub for several multinationals, thanks in part to the country's political stability. The high quality of Jordan's top commercial lawyers is also a major asset. There is something of a Jordanian legal diaspora spread throughout the Gulf region, and those lawyers operating out of Amman have strong international links, often having served time at major global law firms. Several multinational firms have significant offices in Jordan, including Al Tamimi & Company, Safwan Moubaydeen Law Firm in association with Dentons, and Sanad Law Group in association with Eversheds Sutherland (International) LLP. They are up against a cadre of impressive independent local firms, including Ali Sharif Zu'bi Advocates & Legal Consultants, Khalifeh & Partners Lawyers, and International Business Legal Associates (IBLAW) . Another top ranked firm, Obeidat & Freihat, split in 2020, with the Obeidat side now operating as Obeidat Lawyers, and the Freihat side more focused on dispute resolution.
---