Firms in the Spotlight...

Obeidat Lawyers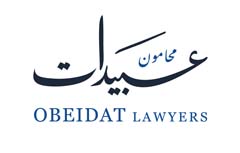 Obeidat Freihat was founded under a different name in 1985 by the current Senior Partner Ahmad Obeidat. The firm undertook all kinds of practice but mainly corporate work and contentious matters (Litigation and Arbitration). The firm currently has 32 lawyers between partners, associates and trainees.
View Profile...
Legal Market Overview
Jordan has returned to some form of normalcy following the heavy disruption caused by the COVID-19 pandemic. An expectation of greater government investment, particularly in much needed water and energy infrastructure projects, is thought will stimulate the economy in the coming years. The country's long-established political stability also makes it an attractive regional hub for international companies. A major asset in this regard is the quality of Jordan's commercial lawyers. Many work throughout the wider Gulf region and have nurtured strong international links and high standards of practice. This can be seen in the top independent commercial firms operating in the country, most notably Ali Sharif Zu'bi Advocates & Legal Consultants, Khalifeh & Partners Lawyers, and Obeidat Lawyers, who regularly crop up on Jordan's largest projects and transactions. Several international firms, including Al Tamimi & Company, Sanad Law Group in association with Eversheds Sutherland (International) LLP and Safwan Moubaydeen Law Firm in association with Dentons, have also established strong offices in Amman, which often work closely with other teams within their wider regional network.