Isle Of Man: TOP SCORING FIRMS: CLIENT SERVICE™
Every year, Legal 500 research contacts more than 150,000 clients to access their views on the service they have received from law firms.
The table above is extracted from the 2020 survey. Research towards the 2021 edition, available this Autumn, has already begun. When completed it will be the biggest and most exhaustive study of client satisfaction ever conducted in the UK.
For more information see Legal 500 Client Service Survey 2020
Isle of Man – Number of firm rankings
Data extracted from The Legal 500 Historical Data service. Legal 500 Historical Data covers more than a decade of law firm and individual rankings globally.
For more information contact sales@legal500.com or visit legal500.com/historicaldata.
Legal Market Overview
Traditionally a strong trusts market, the Isle of Man provides an alternative to the Channel Islands for some areas of wealth planning structures. Manx foundations are becoming increasingly popular for private clients seeking flexibility and control over their assets with the associated stability of the jurisdiction. The island is still operating under increased scrutiny following a 2016 visit by Moneyval, and constitutionally unprecedented attempts from Westminster backbenchers to impose public registers of beneficial ownership caused a degree of consternation.
As far as corporate work is concerned, EU-imposed substance requirements are seen as something that are having limited effect in the market, the Isle of Man not be using as a "brass plaque" jurisdiction along the lines of, as their critics would allege, some Caribbean jurisdictions. Locally, lawyers have been busy with a stream of corporate service provider M&A deals, with private equity purchasing many of them. The Isle of Man is to a lesser or greater extent "baked in" to the British and Irish economies, and therefore Brexit uncertainty in London has been reflected, including in the use of Manx holding companies in British real estate deals.
In addition, online gambling provides around a sixth of the island's GDP, with insurance and international pensions (particularly popular with businesses with highly mobile workforces, for example airlines) also key areas of the economy. British pension freedoms legislation has enabled beneficiaries further control over their pension withdrawals, which has produced unique challenges on the legal aspects of applicable schemes. In addition the Isle of Man remains a popular jurisdiction for establishing captive insurance structures. Distributed ledger technology and blockchain technology is another area of extension, although some of the more utopian proposals have quietened down in the wake of the 2018 bitcoin crash.
Firms noted a particularly busy year for contentious work. Multi-jurisdictional corporate insolvency and trust litigation remain the bread and butter of High Court instructions, with regulatory issues being a fast-growing field on the back on an increasingly aggressive Financial Services Authority and many Proceeds of Crime Act applications being made, if not succeeding. Employment litigation comprised the majority of domestic mandates, and although family and personal injury claims are generally handled by high street outfits, high-value matrimonial claims concerning HNWIs are often picked up by the larger firms.
The legal market remains somewhat distinct from the other Crown Dependencies. Multi-jurisdictional offshore firm Appleby (which entered the market a decade ago through absorbing Dickinson Cruickshank, and also offers BVI law expertise in Douglas), and home-grown operation Cains, are seen as the two traditional major firms. Keystone Law has recently grown through a number of notable hires and is popular for referral work from law firms in the Channel Islands. A number of other very capable indigenous firms exist, including Simcocks, DQ and Quinn Legal, as well as smaller contenders such as Long & Humphrey.
One notable change in the legal market is the scheduled closure of litigation boutique Gough Law at the end of 2019 due to the retirement of Alan Gough, the firm's founder and name partner. It remains to be seen what knock-on effects the end of what is regarded by some as 'the most outstanding litigation practice in the Isle of Man' will have, especially for claimant-side work against financial institutions, which was very much a key strength.
---
Firms in the Spotlight
Simcocks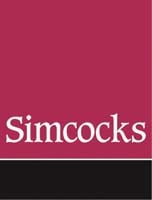 Simcocks' excellent Corporate and Commercial team prides itself on its extensive expertise and its ability to provide comprehensive advice within very tight timeframes. The team is headed by Irini Newby, who is also an expert in Commercial Property and Employment law, and includes Alex Spencer, a leading individual in Banking and Finance.
View Profile...