Firms in the Spotlight
Simcocks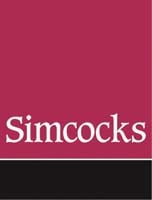 Simcocks' excellent Corporate and Commercial team prides itself on its extensive expertise and its ability to provide comprehensive advice within very tight timeframes. The team is headed by Irini Newby, who is also an expert in Commercial Property and Employment law, and includes Alex Spencer, a leading individual in Banking and Finance.
View Profile...
Legal Market Overview
---
Data extracted from The Legal 500 Client Service Survey. Data point size indicates number of Legal 500 firm rankings in Isle of Man in 2019-20). Color strength indicates positive client scoring. All firm scores on display are positive relative to UK Benchmark score for this criteria.

Isle Of Man: TOP SCORING FIRMS: CLIENT SERVICE™
Every year, Legal 500 research contacts more than 150,000 clients to access their views on the service they have received from law firms.
The table above is extracted from the 2020 survey. Research towards the 2021 edition, available this Autumn, has already begun. When completed it will be the biggest and most exhaustive study of client satisfaction ever conducted in the UK.
For more information see Legal 500 Client Service Survey 2020