Firms in the Spotlight...

Flynn O'Driscoll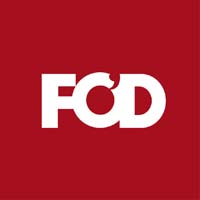 Flynn O'Driscoll is a business law firm focused on achieving practical business solutions for its clients. It was founded by Pat Flynn in 2002 who was joined shortly thereafter by Alan O'Driscoll. Since its formation, its main areas of practice have been corporate and commercial advice, corporate finance and mergers and acquisitions and aviation and …
View Profile...
Firms in the Spotlight...

Anne O'Connell Solicitors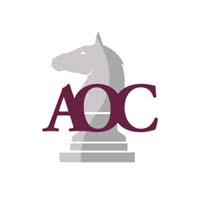 Anne O'Connell Solicitors, also known as AOC Solicitors, is a leading and award-winning Irish specialist Employment Law firm. Established in 2017 by Principal, Anne O'Connell, the Firm was ranked by Legal 500 as a Leading Employment Law Firm in Ireland in its first year and has been elevated in ranking each year.
View Profile...
Legal Market Overview
Ireland is forecast to be one of the EU economies least affected by the Covid-19 pandemic, with the EU Commission predicting that the Irish economy would shrink by 2.6% in 2020, thanks to the strength of its technology and life sciences sectors. While the market has been far less buoyant than in the past, multinationals in these sectors – many of which have their headquarters in Dublin, Cork and Galway – have continued to go ahead with significant financial and corporate transactions.
Ireland's real estate sector has also been booming over the last few years, and although work involving the construction and financing of retail, hospitality and – to a certain extent – office properties has seen a severe downturn as a result of the pandemic, social housing and private rental schemes have remained very active, with the housing crisis a major issue in the 2020 election.
Ireland is also a major hub for aviation finance, and the impact of the pandemic on the aviation industry has had a serious knock-on effect on this area, but firms specialising in aviation finance work have remained active, focusing on restructuring and sale and leaseback transactions rather than large-scale asset-backed securitisations.
The country remains a key location for the formation of investment funds – and has seen more and more investment companies transfer their funds to Ireland pre-Brexit – making this a significant area of activity for firms. The introduction of new legislation is likely to have an impact on the funds industry: the Finance Act 2019 brought in changes to the tax regimes for Irish real estate funds (IREFs) and real estate investment trusts (REITs), introducing additional anti-avoidance measures, and the Irish government has also approved legislation on investment limited partnerships which aims to promote investment. In addition, firms have seen an increase in work relating to environmental, social and governance (ESG) funds, as a result of the EU Sustainable Finance action plan designed to drive investment into sustainable financial products.
The Covid-19 pandemic has also had an effect on the work firms are doing in areas such as insurance and employment. In the insurance field, firms have been increasingly busy advising on business interruption coverage issues and claims relating to the pandemic (as well as continuing to advise on strategic Brexit planning). Meanwhile, employment lawyers have seen an increase in non-contentious work, including advising on redundancies, access to government aid and return-to-work protocols, and issues such as temperature checks and testing for employees have also given rise to advice on the GDPR implications. Also in the data protection space, the first wave of significant decisions by the Irish Data Protection Commission related to GDPR is expected soon, and appealing these decisions should be a significant source of work for firms going forward.
Insolvency has not been such an active area as was originally expected, as government support has mostly prevented the wave of insolvencies that was predicted as a result of Covid, and banks have been more flexible with debtors. However, it is likely that this work will increase in the months to come, particularly involving companies in the retail and hospitality sectors that have been badly affected by the pandemic.
Also contrary to some expectations, the projects and energy area has remained busy, as financial institutions are not under the same pressures as they were during the financial crisis and are still willing to finance projects. Offshore wind and solar are rapidly growing areas, particularly with the entry of the Green Party to government, which is expected to lead to more government investment in these sectors. Corporate power purchase agreements, especially for data centres, are also on the increase, and firms are seeing more companies interested in 'Green PPAs' where the power comes from renewable sources.
The Irish legal market has continued to see a lot of movement as more international firms launch offices in Dublin. The most recent arrival, Dentons Ireland, opened its Dublin office, headed by former William Fry senior partner Eavan Saunders, in September 2020 and has been busy recruiting banking, corporate and restructuring partners, while Simmons & Simmons and DLA Piper, which opened their doors in 2018 and 2019, respectively, continue to expand their practices. However, the key players in the market continue to be the 'Big Six' full-service domestic firms – A&L Goodbody LLP, Arthur Cox, McCann FitzGerald, Matheson, Mason Hayes & Curran LLP and William Fry.