Doing Business in...Indonesia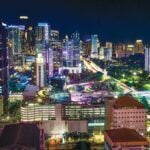 Recently, the Indonesian government has issued Law Number 11 of 2020 on Job Creation (commonly known as "Omnibus Law"). The issuance of the Omnibus Law is one of the Indonesian government efforts to attract more Foreign Direct Investment and making it easier to do business in Indonesia. Omnibus Law comprises 15 chapters and 186 articles, …
XContributed by Siregar & Djojonegoro
Read More...
Legal Market Overview
As Southeast Asia's largest economy, Indonesia has experienced significant growth initially through its very rich natural resources of oil, gas, coal, and precious metals. The growing wealth has subsequently led to an increased spending power of its citizens which in turn has led to growth in the consumer, insurance, and technology sectors. Its president, Joko Widodo, has prioritised developing the country's infrastructure in order to 'modernise' and attract continued investment.
Fintech has become the leading light of these emerging sectors. Indonesia is the fourth most populous country in the world and half of them (approximately 132 million) simply do not have access to a bank account. The country is a series of archipelago islands and many locals do not live close to a bank branch, or have the infrastructure to easily travel to a bank. This gap in the market is quite substantial, with a Redseer Report forecasting the fintech market to be worth $50bn in 2023, a major leap from its current valuation at $7bn.
The country's political landscape is relatively stable, primarily due to Joko Widodo's continued leadership since 2014. Widodo has generally led the country on the principles of moderate Islam where the country can modernise but at the same time respect the beliefs of its predominantly Muslim population.
Covid 19 presented many challenges to Indonesia, particularly due to its very limited health service. 2020 saw the country experience the first economic slump in 20 years and, as a result, the government has initiated major bond offerings to finance tackling the pandemic. Tourism hotspots such as Bali have also suffered.
Indonesia has a closed legal market so international firms operate through affiliated offices in Jakarta. Key international tie-ups in the market include Ginting & Reksodiputro in association with Allen & Overy, Hadiputranto, Hadinoto & Partners, a member firm of Baker McKenzie, and Hiswara Bunjamin & Tandjung in association with Herbert Smith Freehills. Recently, the leading Singaporean firm Allen & Gledhill LLP announced its formal association with local outfit Soemadipradja & Taher.
However, not all firms have chosen this model and there are a considerable number of firms who choose to work independently and consequently are the 'go-to' firms for local counsel work with international firms without an affiliated office. The leading independent firms are SSEK Legal Consultants, ABNR Counsellors at Law, Makarim & Taira S. and Assegaf Hamzah & Partners. Milbank and Clifford Chance LLP are two international firms that are especially active in the market but do not have an affiliated office.