Doing Business in...
Indonesia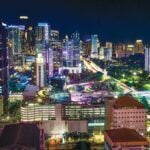 Recently, the Indonesian government has issued Law Number 11 of 2020 on Job Creation (commonly known as "Omnibus Law"). The issuance of the Omnibus Law is one of the Indonesian government efforts to attract more Foreign Direct Investment and making it easier to do business in Indonesia. Omnibus Law comprises 15 chapters and 186 articles, …
Contributed by William Hendrik & Siregar Djojonegoro (WH&SD)
Read More...
Legal Market Overview
Indonesia has the largest economy in Southeast Asia and is the 16th largest economy in the world. In addition, the archipelago is the world's fourth most populous nation and is a diverse nation with over 300 ethnic groups. Indonesia is one of the world's leading thermal coal exporters and other key export commodities for the country include minerals, crude palm oil, electrical appliances and rubber products.
COVID-19 had a big impact on Indonesia's goals for development and left 1.8 million people unemployed between February 2020 and 2021. However, the economy made a stronger than expected rebound in the second quarter of 2021 and the economy rose by 7% compared to the previous year.
In late 2020, President Joko Widodo passed Indonesia's Omnibus Law on job creation which amended many of its existing laws and government regulations to stimulate domestic and foreign investment. Five key areas for foreign direct investment in Indonesia are renewable energy, mining, chemicals, real estate and metals.
Fintech continues to be a key sector in the Indonesian market and an attractive area for domestic and foreign investments. 2021 was a big year for the fintech market with the country's two biggest startups, ride-hailing giant Gojek and e-commerce company Tokopedia, merging to form GoTo Group, with a total valuation of $18bn. In the same year, e-commerce company Bukalapak, made its market debut and raised $1.5bn, resulting in the biggest IPO to date in Indonesia.
As a closed legal market, international law firms must operate through affiliated offices in Indonesia. Some of the main international tie-ups include Ginting & Reksodiputro in association with Allen & Overy, Hadiputranto, Hadinoto & Partners, a member firm of Baker McKenzie, Hiswara Bunjamin & Tandjung in association with Herbert Smith Freehills, Milbank and Clifford Chance are two international firms with a strong presence in the market but do not have an affiliated office.
There are plenty of independent law firms without an affiliated office. Some of the 'go-to' firms for local counsel work include SSEK Legal Consultants, ABNR Counsellors at Law, and Assegaf Hamzah & Partners. Makarim & Taira S. remains an independent law firm but announced an alliance in 2020 with Drew & Napier LLC from Singapore and Shearn Delamore & Co, forming a regional legal network called the Drew Network Asia.