Doing Business in...
Iceland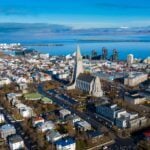 THE BUSINESS ENVIRONMENT The Icelandic business environment can be described as a modern western environment. Iceland is a member of the EEA Agreement and as such enjoys the benefits of the European Single Market. In a recent survey Iceland was ranked 12th in Europe in a country ranking measuring the ease of doing business. Furthermore, …
Contributed by Lex Law Offices
Read More...
Overview
Practice Areas