Doing Business in...
Iceland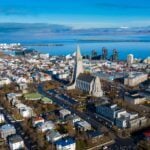 THE BUSINESS ENVIRONMENT The Icelandic business environment can be described as a modern western environment. Iceland is a member of the EEA Agreement and as such enjoys the benefits of the European Single Market. In a recent survey Iceland was ranked 12th in Europe in a country ranking measuring the ease of doing business. Furthermore, …
Contributed by Lex Law Offices
Read More...
Legal Market Overview
While Iceland's heavily relied upon tourism sector continues to weather the impacts of Covid-19, the country remains relatively unscathed by the global pandemic. According to the OECD Economic Survey of Iceland, economic recovery is underway, with a predicted growth of growth of 2.8% in 2021 and 4.7% in 2022. Other key industries for the country include the fishery and aluminium production sectors, as well as geothermal power and hydropower, and pharmaceuticals products. Elsewhere, Iceland continues to witness a steady growth in foreign direct investment, which has become a significant contributory factor to its recovery following the financial crisis in 2008.
Firms have witnessed a boom in infrastructure projects and increased activity in the field of technology, with the number of start-ups and innovative companies continuing to grow. Furthermore, many anticipate restructuring matters and post-pandemic recovery work are still to be expected, while employments lawyers are preoccupied with reorganisations, in addition to unfair treatment and dismissal cases.
Following its merger, BBA//Fjeldco stands out in the field of banking, finance and capital markets, commercial, corporate and M&A, and restructuring and insolvency, while Lex Law Offices and long-established law firm LOGOS provide comprehensive services to domestic and international clients. Elsewhere, Juris is noted for its capability in dispute resolution, ADVEL Attorneys at Law is a key name for matters stemming from the 2008 financial crisis, and Landslog – Law Offices provides a boutique service across numerous practice areas.