Doing Business in...Gibraltar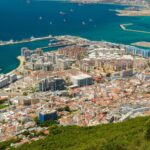 Gibraltar combines strong economic growth and a favourable tax regime with a warm, Mediterranean climate and vibrant lifestyle. It enjoys a solid global reputation for stability and efficiency with robust infrastructure and prudent regulation. Gibraltar's small size and close-knit community delivers considerable speed to market with easy accessibility to key decision makers in the jurisdiction. …
Contributed by Hassans
Read More...
Legal Market Overview
The financial services sector continues to be the backbone of the Gibraltar economy, supported by the tax, shipping and gaming sectors.
In a groundbreaking move, the territory became the first jurisdiction to enact specific regulations on Distributed Ledger Technology (DLT), which came into force in January 2018. Also notable is that the Gibraltar Stock Exchange created a subsidiary – the Gibraltar Blockchain Exchange – which is the first cryptocurrency exchange to be backed by a government. Both developments continue to be key sources of work for law firms, including in the context of advising financial institutions on licence applications.
In terms of leading firms, Hassans maintains its top position as the largest and most established firm, closely followed by ISOLAS LLP and Triay & Triay, which are also prominent practices with a good range of expertise. In April 2019, Ince Gordon Dadds acquired Ramparts, a local firm specialising in e-gaming, fintech and cryptocurrency matters; the new entity is known as Ince Gibraltar.
---