Doing Business in...
Gibraltar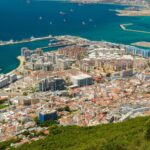 Gibraltar combines strong economic growth and a favourable tax regime with a warm, Mediterranean climate and vibrant lifestyle. It enjoys a solid global reputation for stability and efficiency with robust infrastructure and prudent regulation. Gibraltar's small size and close-knit community delivers considerable speed to market with easy accessibility to key decision makers in the jurisdiction. …
Contributed by Hassans
Read More...
Legal Market Overview
Gibraltar boasts high employment and high vaccination rates, underpinning the island's reputation as a safe and attractive destination for all manner of high-net-worth individuals, businesses and financial services companies looking to take advantage of its competitive tax environment.
Financial services and online gambling are both cornerstones of the local economy. In recent years, Gibraltar has made a name for itself as a global leader in cryptocurrency regulation, making innovative strides with the development of a Distributed Ledger Technology Framework. As of late October 2021, the Gibraltar-based blockchain company Valereum Blockchain had taken out an option to purchase an 80% stake in the Gibraltar Stock Exchange, an acquisition that aims to create the world's first "crypto-friendly stock exchange"; a bridge between the fiat and crypto markets.
Broadly speaking, the legal market is catered to by several large firms, with Hassans

, Triay Lawyers and ISOLAS LLP offering significant sector coverage between them. Signature Litigation AARPI and Ince Gibraltar are well regarded for their expertise in dispute resolution and gambling law, respectively.