Doing Business in...
Gibraltar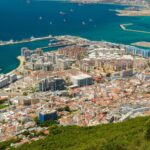 Gibraltar combines strong economic growth and a favourable tax regime with a warm, Mediterranean climate and vibrant lifestyle. It enjoys a solid global reputation for stability and efficiency with robust infrastructure and prudent regulation. Gibraltar's small size and close-knit community delivers considerable speed to market with easy accessibility to key decision makers in the jurisdiction. …
Contributed by Hassans
Read More...
Legal Market Overview