Doing Business in...
Ecuador
I. GENERAL OVERVIEW The World has changed dramatically during the last decade. Politically it has deteriorated almost everywhere, and symptoms of mounting social unrest, institutional weakness, economic uncertainty, governments struggling to keep themselves in office, let alone fulfilling their mission in any degree, are no longer the exclusive traits of undeveloped economies, but can increasingly …
Contributed by Tobar ZVS
Read More...
Firms in the Spotlight...

Apolo Abogados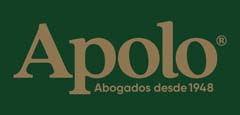 Founded in 1948, Apolo Abogados is the firm with largest presence in the main cities of Ecuador. Our firm advice the highest exporters and multinational companies that want to invest in Ecuador. As our work focuses on project development, M&A and corporate, real estate, labour, tax, Energy & natural resources, aquaculture, fisheries, maritime and dispute …
View Profile...
Legal Market Overview
Ecuador was dealt a devastating blow by the outbreak of Covid-19: the country's health system was pushed to breaking point and an additional 3.2 million Ecuadorians fell into poverty as a result of the economic recession caused by the pandemic and the sharp drop in oil prices. Since then, the government has successfully restructured the country's towering $17.4bn of sovereign debt, and following the election of Guillermo Lasso, of the centre-right Creando Oportunidades party, in April 2021, Ecuador has seen a strong vaccine rollout and a period of relative stability.
In the legal market, there have been a number of significant recent developments. In June 2020, Ibero-American firm ECIJA merged with the former Gonzalez Peñaherrera & Asociados to create ECIJA GPA, and July 2021 saw the entry of another international firm into the Ecuadorian market, as Dentons established a tie-up with domestic firm Paz Horowitz Abogados, forming Dentons Paz Horowitz. In addition, December 2020 saw the spin-off of the Ecuadorian branch of Latin American firm Ferrere to form independent firm Robalino Law; it has subsequently joined collaborative legal services platform Ally Latinx and opened a fifth national office in Cuenca.
Pérez Bustamante & Ponce remains the leading full-service domestic player, but the above mentioned Robalino is increasingly well postioned, and the longstanding Bustamante & Bustamante retains prominence. Other notable Ecuadorian firms are Carmigniani Pérez Abogados, Cevallos Casals Balseca & Bilbao Abogados, Consulegis Abogados, CorralRosales, Coronel & Pérez, Durini & Guerrero Abogados, Fabara & Compañía, Heka Law Firm, Lexvalor Abogados, López Ribadeneira Mora, Meythaler & Zambrano Abogados, Pino Elizalde Abogados, Puente & Asociados, Quevedo & Ponce, Romero Arteta Ponce, Solines y Asociados and Tobar ZVS, while Flor Bustamante Pizarro Hurtado Abogados, Noboa, Peña, Larrea & Torres Abogados and Sempértegui Abogados all stand out for their expertise in Ecuador's active energy sector.
The market also hosts a number of boutique firms, including IP specialists Bermeo & Bermeo Law Firm, Falconi Puig Abogados and Romero Corral Abogados, competition-focused outfits Antitrust Consultores and Procompetencia, labour specialist Jaramillo Dávila Abogados, tax-focused Almeida Guzmán & Asociados and Apolo Abogados, a specialist in the maritime and aquaculture sectors.
Since publication, the volatility of the market -in part a process of consolidation driven by the political moment constituted by Lasso's election-  has been further demonstrated by the merger of Fabara & Compañía and Bustamante & Bustamante to form sizeable new player, Bustamante Fabara. Energy and natural resources partner, Roque Bustamante chose not to accompany that merger and he and his team have since tied up with Flor & Hurtado which, concurrently, also merged with the eight-strong PabraLaw, led by Jorge Pizarro; the resulting firm, Flor Bustamante Pizarro Hurtado Abogados (FBPH), with its broad service offering and some 25 lawyers, constitutes an additional new player of weight in the Ecuadorian market. Elsewhere, Coronel & Pérez endured the departure of longstanding partner Boanerges Rodríguez Freire and his son, senior associate Boanerges Rodríguez Velásquez, in August 2021, who have since established Rodríguez | Rodríguez. This market dynamism has also been felt beyond the core Quito-Guayquil axis, a case in point being the founding of Torres Saldaña Abogados in Ecuador's third city, Cuenca, in March 2022.