Doing Business in...Ecuador
The World has changed dramatically during the last decade. Politically it has deteriorated almost everywhere, and symptoms of mounting social unrest, institutional weakness, economic uncertainty, governments struggling to keep themselves in office, let alone fulfilling their mission in any degree, are no longer the exclusive traits of undeveloped economies, but can increasingly be seen in …
Contributed by Tobar ZVS
Read More...
Firms in the Spotlight
Apolo Abogados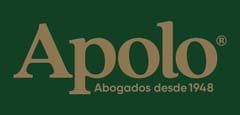 Founded in 1948, Apolo Abogados is the firm with largest presence in the main cities of Ecuador. Our firm advice the highest exporters and multinational companies that want to invest in Ecuador. As our work focuses on project development, M&A and corporate, real estate, labour, tax, Energy & natural resources, aquaculture, fisheries, maritime and dispute …
View Profile...
Legal Market Overview
Tensions continue to run high in Ecuador. In the political sphere, the current president Lenín Moreno divided the country by pursuing a trial against the country's former left-wing president Rafael Correa, who was sentenced to eight years in jail in absentia for corruption. Many believe the justice system was manipulated to stop Correa returning to the country and challenging Moreno in the ballots.
The economy of Ecuador also can't seem to catch a break. As one of the Latin American countries worst affected by the Covid-19 pandemic, the president announced he would implement a series of drastic cuts and the closure of state-owned companies, which prompted protests all over the country. However, the economy had already been in a poor state after taking on a $4.2bn aid package from the International Monetary Fund last year, which sparked a series of protests in October 2019.
While the country is in upheaval, the legal scene remained steady during 2019 and into early 2020, with no significant new arrivals or firm spin-offs. Pérez Bustamante & Ponce remained in its established position as Ecuador's leading full-service powerhouse, closely followed by the similarly sizable FERRERE Ecuador, the local arm of a unique multi-jurisdictional Latin American firm. The other grand, and more traditional, full-service offering to be noted is Bustamante & Bustamante.
Beyond these, the legal market is characterised by a number of mid-sized firms offering support in various practice areas, with key names including Fabara & Compañía, CorralRosales and Coronel & Pérez, as well as Tobar ZVS Spingarn, Romero Arteta Ponce, Lexvalor Abogados, Paz Horowitz Abogados, Carmigniani Pérez Abogados and Consulegis Abogados.
In the country's traditionally most active sector, energy and natural resources, the demand for advice on oil and gas – and also mining and renewables – continues to be high. While the aforementioned firms also have expertise in this area, there are other notable players in this space, such as Flor & Hurtado, Noboa, Peña, Larrea & Torres Abogados and Sempértegui Ontaneda Abogados.
Noteworthy boutique law firms include Jaramillo Dávila Abogados and Almeida Guzmán & Asociados in labour and tax, respectively. On the IP front, Bermeo & Bermeo Law Firm, Falconi Puig Abogados and Romero Corral Abogados are key players, while Antitrust Consultores and Procompetencia are specialised in competition law.
A significant market entry in June 2020 saw Spain-headquartered multinational firm ECIJA establish a tie-up with the former Gonzalez Peñaherrera & Asociados, to create ECIJA GPA. Since publication, a further notable market development in December 2020 saw the Ecuadorian offices of Ferrere spin off to become independent firm Robalino Law.
---