Doing Business in...
Ecuador
I. GENERAL OVERVIEW The World has changed dramatically during the last decade. Politically it has deteriorated almost everywhere, and symptoms of mounting social unrest, institutional weakness, economic uncertainty, governments struggling to keep themselves in office, let alone fulfilling their mission in any degree, are no longer the exclusive traits of undeveloped economies, but can increasingly …
Contributed by Tobar ZVS
Read More...
Firms in the Spotlight...

Apolo Abogados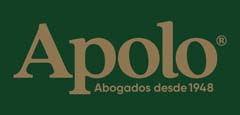 Founded in 1948, Apolo Abogados is the firm with largest presence in the main cities of Ecuador. Our firm advice the highest exporters and multinational companies that want to invest in Ecuador. As our work focuses on project development, M&A and corporate, real estate, labour, tax, Energy & natural resources, aquaculture, fisheries, maritime and dispute …
View Profile...
Firms in the Spotlight...

Heka Law Firm
HEKA Law Firm was created with the aim of offering legal services through intelligent solutions, all in a proactive, ethical and efficient way. We are a team of highly-qualified professionals with multidisciplinary expertise for attending to the wide-ranging requirements of our clients.
View Profile...
Legal Market Overview
Ecuador was heavily impacted by the Covid-19 pandemic, with repercussions ranging from the virtual collapse of the health system to a severe contraction of the country's economy aggravated by the drop in oil prices and reflected in a significant increase in poverty rates. It was, then, something of a surprise when centre-right candidate Guillermo Lasso won the presidency in the second round run off. He immediately sought to incentivize a shift towards foreign investment with the subsequent ratification of the ICSID convention playing a significant role in the cultivation of trust between the state and foreign entities looking to invest in the country. Among other developments, Lasso's administration enacted a tax reform, largely focused on investment contracts with the state, which allows corporations to obtain an income tax reduction for up to 15 years (the reform also established mediation as an additional avenue for tax disputes). Nevertheless, the hopes fuelled by Lasso's election have largely dissipated over the course of the first year of his administration, with a numerically weak position in Congress hampering his ability to push through reform and the consequent lack of progress leading to renewed social conflictivity; this came to a head in early June 2022 with a national strike called by the Confederation of Indigenous Nationalities of Ecuador (CONAIE), labour unions, student groups and other social actors. The severity of the accompanying protests was such that Lasso enacted a State of Emergency in three provinces (including Pichincha, where the capital is located), and which subsequently had to be extended to an additional three regions. Nevertheless, after several weeks of sometimes violent confrontation, the administration was forced to backtrack on various of his social and economic policies. Despite Lasso surviving a vote of no-confidence in late June, there is little doubt that his government has been significantly weakened – not least since the concessions he granted to CONAIE in return for lifting the strike (so as to regaining a degree of social stability), were such that four of his ministers resigned in protest.
The legal ecosystem has also seen significant and extensive change, a process driven on the one hand by the pressures of modernisation, professionalisation and not least institutionalisation, and on the other deriving from the desire of firms to position themselves for the uptick in activity that was hoped for with Lasso's election. As a prelude to these changes, January 2021 had already seen Robalino's departure from Ferrere and its establishment as an independent firm with a degree of institutionalisation far ahead of much of the market; its prominent market position was further consolidated with the opening of a new office (it's fifth) in Cuenca in November 2021. Mid-year saw global leviathan Dentons reach an agreement with longstanding local player Paz Horowitz Abogados, which joined its network and became Dentons Paz Horowitz in July 2021; the tie-up marked the first time a full-blown international heavyweight has arrived in the Ecuadorian market. Impacted by the arrival of the Lasso administration or not, market movements came thick and fast towards year's end: November 2021 saw the unexpected tie-up of local heavyweight Bustamante & Bustamante with Fabara & Compañía (which had long punched above its weight/numerical size) to create Bustamante Fabara. This came at the cost of the former Bustmante firm's loss of much of its energy and natural resources team which, under the leadership of former practice head Roque Bustamante, left to subsequently join Flor & Hurtado, which had itself just merged with PabraLaw, led by Jorge Pizarro. The result was the establishment of a significant new firm, Flor Bustamante Pizarro Hurtado Abogados (FBPH), with some 30-plus lawyers and a particularly significant footprint in the energy and natural resources sector. The firm would consolidate further in Spring 2022 when leading competition boutique Antitrust Consultores divided: former partner David Sperber established new firm, Sperber & Álvarez, but the bulk of the team, led by former partner Gilberto Gutiérrez joined FBPH, thereby giving it a considerable foothold in the competition sector.
In other developments, Coronel & Pérez saw the departure of father-and-son duo Boanerges Rodríguez Freire and Sr Boanerges Rodríguez Velásquez in August 2021, a longstanding partner and senior associate at the firm, who have gone on to establish Rodríguez | Rodríguez. With an impact outside of Quito and Guayaquil, the dynamic ecosystem observed in Ecuador has also catalysed the founding of Torres Saldaña Abogados in Cuenca, effective as of March 2022, with a specialisation in public law and criminal proceedings, as well as an additional commercial element. Other significant moves include Paulette Ocampo's departure in April 2022 from Pino Elizalde Abogados to join President Lasso's administration as a regulatory specialist.
In the wider market, full-service powerhouse Pérez Bustamante & Ponce remains an undoubted leader, characterised by its solidity and full-service offering. It's key competitor is Robalino although the newly merger, Bustamante Fabara is seeking build on the clear synergies offered by its merger to consolidate its standing as a prominent market force. Other key firms in the market include CorralRosales, Carmigniani Pérez Abogados, Lexvalor Abogados – which continue to gain traction in a number of practice areas, the aforementioned Flor Bustamante Pizarro Hurtado Abogados and Dentons Paz Horowitz, the rapidly growing ECIJA GPA, a quietly resurgent Tobar ZVS

  (following its early 2021 split with Spingarn), and a host of smaller but undoubtedly capable firms. These include Cevallos Casals Balseca & Bilbao Abogados, Consulegis Abogados, Coronel & Pérez, Durini & Guerrero Abogados,Heka Law Firm, López Ribadeneira Mora, Meythaler & Zambrano Abogados, Pino Elizalde Abogados, Puente & Asociados, Quevedo & Ponce, Romero Arteta Ponce and Solines y Asociados.
Boutique firms also hold a share of the Ecuadorian market, particularly in the IP sector where Falconi Puig Abogados, Romero Corral Abogados, Bermeo & Bermeo Law Firm, Julio C Guerrero B Estudio Jurídico de Propiedad Intelectual and Aguirre Noboa Law Firm are all relevant players; in the energy and natural resources sector, Noboa, Peña & Torres, Abogados and Sempértegui Abogados are key players; Procompetencia and Sperber & Álvarez for highlighted for competition; Jaramillo Dávila Abogados for labour and employment; Almeida Guzmán & Asociados and Spingarn for tax; Estudio Jurídico Morales & Asociados for administrative and public law; and Apolo Abogados for the maritime and aquaculture industries.