Doing Business in...Czech Republic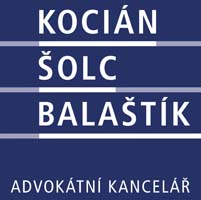 The Czech Republic, being formerly part of the Austro-Hungarian Empire, has a continental civil code based legal system based on Roman law. After forty years of communist rule, it began its transformation from a centrally planned economic system to a market economy after the so-called "Velvet Revolution" in 1989. From 1990 onwards it has consistently …
Contributed by Kocián Šolc Balaštík
Read More...
Firms in the Spotlight
Bányaiová Vožehová, s.r.o., law office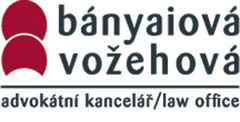 The firm was established in 2010 by Lucie Dolanská Bányaiová and Lucie Vožehová as partners and Alena Bányaiová, a former partner in Salans (now Dentons). The firm has grown considerably since then and now has ten lawyers providing legal services in practically all areas of law. The firm provides comprehensive legal services and advice to …
View Profile...
Legal Market Overview
With the lowest unemployment rate in Europe, the Czech Republic enjoys a thriving economy which is expected to continue to grow at a rate of 2.5%, according to estimates by the IMF. However, some anxieties are looming about a possible decline due to a labour shortage and a slowdown in the Czech export market, as well as the potential effects of Brexit.
Chinese investment into the Czech Republic has receded somewhat for now, but interest from the Asia Pacific region remains high, and firms have been particularly active in advising Japanese investors, especially in the automotive sector.
2019 proved to be another stellar year for the real estate market in the Czech Republic, which saw €3.7bn-worth of transactions. Investment in the area attracted new entrants from South East Asia, notably Korean investors, via M&A transactions and major cross-border financing deals.
In the financial sector, fintech is still at a level of infancy but is expected to grow in the next five years.
International heavyweights like Allen & Overy and White & Case (Europe) LLP  continue to dominate the Czech market, with regional firms such as Kinstellar and Glatzová & Co., s.r.o. coming a close second in securing top-end mandates. Following the closure of the firm's Czech office, former Weil, Gotshal & Manges (London) LLP partners in Prague have rebranded as Skils s.r.o. advokátní kancelář and continue to operate as normal.
---