Doing Business in...
Croatia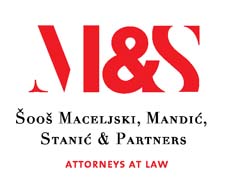 * Author of the picture is Davor Rostuhar 1. SEVEN REASONS TO DO BUSINESS IN CROATIA Regardless of which sector you are doing business in, here is why you should consider doing it in Croatia: 1. Excellent Geostrategic Position Three major Pan-European corridors pass through Croatia and make it your shortest route between the Western …
Contributed by M&S Partners
Read More...
Firms in the Spotlight...

Cipcic-Bragadin Mesic & Associates

Čipčić-Bragadin Mesić & Associates is one of the leading law firms in Croatia that advises companies, public entities and private clients in broad range of matters.
View Profile...
Legal Market Overview
Despite a challenging 2020, Croatia's economy made a better than expected recovery after the worldwide devastation caused by Covid-19. Following a largely successful roll-out of the vaccine throughout Europe, tourism, a key source of GDP for Croatia, came roaring back and reached similar levels to pre-pandemic 2019, a record year for the country. Indeed, overall GDP is expected to grow by approximately 7.5% and while the spectre of the Omicron variant is potentially somewhat of a "bump in the road", law firms in the country have continued to be fairly active across an array of practice areas, including real estate and M&A.
Long-established full-service heavyweights, including Divjak Topic Bahtijarevic & Krka, Žuric i Partneri, Šavorić & Partners and Bogdanovic, Dolicki & Partners, remain popular choices among multinational corporates on their investment in the country, as well as in a referral capacity from many large international law firms which lack a presence in Croatia. Indeed, international law firms remain relatively conspicuous in their absence, although Bardek, Lisac, Mušec, Skoko in association with CMS Reich-Rohrwig Hainz Rechtsanwälte GmbH (Austria), Wolf Theiss – Zagreb branch and Schoenherr in cooperation with Croatian lawyers continue to perform well, aided as they are by particularly strong networks of offices throughout Central Eastern Europe (CEE) and South Eastern Europe (SEE). The trend of spin-off firms from many of the traditional full-service law firms also shows no signs of abating, in large part due to relatively inflexible partnership structures, making it difficult to achieve a partner designation. Consequently, it has become commonplace for mid to senior level associates to set up on their own. Of these, firms including Ostermann & Partners LLP and KOVACEVIC PRPIC SIMEUNOVIC LLC have been in the market for a number of years and have successfully built up a strong and loyal client base. Of the more recent entrants, Law Office Žarkovic and Batarelo Dvojkovic Vuchetich Law Firm LLP have perhaps been the most visible and offer serious competition to the more established traditional law firms.