Doing Business in...
Croatia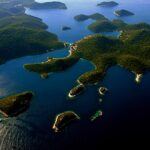 1. TEN REASONS TO DO BUSINESS IN CROATIA You probably heard about Croatia. You maybe went for a vacation to Croatia or heard travel stories from friends and colleagues. You maybe watched a sports game with Croatian players. However, Croatia is more than just that. Croatia, a country located in Southeast Europe, has become an …
Contributed by M&S Partners
Read More...
Firms in the Spotlight...

Cipcic-Bragadin Mesic & Associates

Čipčić-Bragadin Mesić & Associates is one of the leading law firms in Croatia that advises companies, public entities and private clients in broad range of matters.
View Profile...
Overview
With Covid-19 well and truly in the rear-view mirror and the country's greatest export, the tourism industry, booming once again, Croatia's economy picked up substantially during 2022 with GDP expanding by almost 6%. This had a significant knock-on effect on the country's legal market with many of the law firms the welcome beneficiary of this uptick, particularly in the context of real estate mandates. The Croatian startup scene also continues to be a success story and the ecosystem – which has recently produced two "Unicorns", Infobip and Rimac Automobili – has a belated but much welcomed national startup association, CRO Startup, to help facilitate the efficient pooling of resources and knowledge, as well as to better connect founders. Naturally, a corollary of this has been increased deal-making, particularly in the fintech space, as venture capital investors seek to capitalise on the growth and potential revenue opportunities.
Well-established full-service big hitters, including Divjak Topic Bahtijarevic & Krka, Žuric i Partneri and Šavorić & Partners, remain firm favourites among multinational corporates seeking legal representation on their inbound investments, as well as in a referral capacity from many large international law firms which lack a presence in Croatia. Indeed, international law firms remain relatively conspicuous in their absence, although Bardek, Lisac, Mušec, Skoko in association with CMS Reich-Rohrwig Hainz Rechtsanwälte GmbH (Austria) , Wolf Theiss and Schoenherr in cooperation with Croatian lawyers continue to perform well, aided as they are by particularly strong networks of offices throughout Central Eastern Europe (CEE) and South Eastern Europe (SEE). The trend of spin-off firms from many of the traditional full-service law firms also shows no signs of abating, in large part due to relatively inflexible partnership structures, making it difficult to achieve a partner designation. Consequently, it has become commonplace for mid to senior level associates to set up on their own. Of these, firms including Ostermann & Partners LLP and KOVACEVIC PRPIC SIMEUNOVIC LLChave been in the market for a number of years and have successfully built up a strong and loyal client base. Of the more recent entrants, Law Office Žarkovic  and Batarelo Dvojkovic Vuchetich Law Firm LLP have perhaps been the most visible and offer serious competition to the more established traditional law firms.
Practice Areas