Firms in the Spotlight...

Baquero & Asociados S.A
Baquero & Asociados S.A.S. is an experienced law firm dealing with labor and corporate matters, offering integral and personalized services to corporate employers. The scope of services of the law firm includes a complete service in the procedures of personnel hiring, labor employment, human resources, compensation plans, and disciplinary proceedings.
View Profile...
Legal Market Overview
In a dramatic turnaround, in 2021 Colombia's economy rocketed out of its record slump to post its fastest growth in 115 years, according to the country's central bank. It was a much-needed uptick; following the impact of Covid-19 restrictions -which caused a wave of bankruptcies and a significant spike in unemployment- the country's GDP plummeted by 6.8% during 2020. However, a 21% rise in retail sales, coupled with a 12% growth in manufacturing, helped the country outperform forecasts to post a 10.6% rise in GDP during 2021.
Against this dynamic backdrop, the political scenario has also undergone significant development. The June 2022 election of former guerrilla Gustavo Petro as president not only delivered the country it's first leftist president, but also signalled a generational change and the end of "Uribismo", and the influence of former President Álvaro Uribe (2002-2010). Petro ran on an anti-establishment (and quasi-populist) reform programme, which included increasing tax for high-earners and transitioning towards a green economy. Although firms reported a definite work lull in the run-up to elections as Petro looked to be pulling away from his right-wing rival (former Medellin mayor, Federico Gutierrez), the current 'wait-and-see' climate is not expected to last long. Indeed, many of the new President's policies will largely maintain those of the former administration. In particular, President Petro has promised to cut back on fossil fuels; as commodity prices continue to rise, the former government had already been busy exploring alternative energy projects.
In terms of other key market trends, as a consequence of the Covid-19 lockdown there has been a significant rise in contract terminations, which has subsequently led to a deluge of contentious matters. Most notably, firms are recording a particularly high number of concession-related disputes as the government's much-heralded infrastructure programmes – a key economic stimulus in a country whose economy remains export-led – stalled as a result of delays and interruptions caused by measures taken to limit the pandemic.
As to firm-specific news, Cuatrecasas continues on its upward trajectory since launching in Colombia in January 2021. Its hiring spree continued apace and it has welcomed a spate of lawyers across its banking, corporate and tax practices during 2021/2022.
Holland & Knight enters the tax ranking for the first time in 2023, following the June-2022 arrival of new partner Gustavo Pardo Ardila, who merged his practice, Gustavo Pardo y Asociados, into the firm. Additionally, at associate level, José Alejandro Vivas joined from Pardo's former boutique, while Juan Pablo Díaz arrived in November 2021 from Brigard Urrutia. Moreover, the firm followed up in August with the incorporation of Estudio Juridico Montoya y Asociados, boosting the office's energy and natural resources -and specifically mining- capabilities with founding partner Milton Fernando Montoya joining as of counsel and bringing three associates with him.
In another significant tax-related headline, Ibarra Abogados Rimon Law was formed in October 2021 through the merger of legacy firm Ibarra Abogados with the newly established (2020) Bogotá office of international firm Rimon PC. The combined five-strong tax, trusts and estates group has a focus on private wealth matters.
Among the market's other recent mergers, CMS Rodríguez-Azuero boosted its energy and climate change practice in July 2021 with the absorption of specialist power boutique, Yáñez & Asociados, while Palacio, Jouve & García absorbed litigation boutique Posada Isaacs Abogados in January 2022, with the hire of former Posse Herrera Ruiz partner María Lucía Posada.
The market also welcomed several new spin-off firms this year. Former tax-focused firm, Cañon & Cañon Abogados was restructured in early 2022, forming two new spin-off tax boutiques: Cañon Thompson was formed in April 2022 by founding partners Carolina Cañón who was also a founding partner of her previous firm, and Eric Thompson (a former tax partner at KPMG); while Cañón Asociados was established by Carlos Andrés Cañón, who co-led the tax department at the legacy firm.
In Cali, Santiago Meza Abogados & Asesores was established in December 2021 through the spin-off of a group of tax lawyers from Franco Murgueitio & Asociados, including Santiago Meza Mafla (tax and corporate head at his former firm) and David Ernesto Martinez.
These recent developments have not altered the legal landscape materially. Colombia houses a sophisticated legal market, which is home to a comprehensive mix of full-service heavyweights, mid-size firms and specialist boutiques.
Among the market's leaders, Brigard Urrutia is recognised as a long-established Colombian powerhouse; with top-tier rankings in banking, corporate, litigation and tax, among others. Other national full-service players, many of whom also enjoy extensive international networks, include Philippi Prietocarrizosa Ferrero DU & Uría; Dentons Cardenas & Cardenas; DLA Piper Martinez Beltrán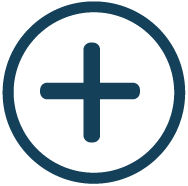 ; Baker McKenzie S.A.S.; Gómez-Pinzón Abogados (GPA; and Posse Herrera Ruiz.
The chasing pack consists of a broad range of internationally oriented firms, long-serving national brands and more entrepreneurial up-and-coming offices, including Garrigues; Holland & Knight; CMS Rodríguez-Azuero; Muñoz Tamayo & Asociados; Lloreda Camacho & Co.; Parra Rodríguez Abogados; Palacios Lleras; and Goh.
The market is also robust enough to maintain a sizeable band of capable boutique firms. Namely (and by practice area): Mendoza Abogados and Muñoz Aya Legal are recommended for banking and finance. For competition and antitrust, Ibarra Abogados Rimon Law (which is also a leader in international trade) and Esguerra Asesores Jurídicos are highly sought after, while Avante Abogados is noted for its focus on competition and TMT. On the white-collar (and corporate compliance) front, Jaime Granados Peña & Asociados Ltda, Jaime Lombana & Abogados and Mauricio Pava L. Abogados are all premier firms. Transactional corporate specialists include Serrano Martínez (which also specialises in competition). Key dispute resolution players in the arbitral sphere includes Suescún Abogados; Zuleta Abogados Asociados S.A.S (which also handles international public law), and boutique operation Adell & Merizalde  (formerly Merizlade Abogados). On the energy front, Sanclemente Fernández Abogados S.A. and Angulo Martínez & Abogados are both highly regarded. The IP area is particularly well-represented with Cavelier, OlarteMoure, Castellanos & Co and Márquez-Robledo all leading names. Araujo Ibarra Consultores Internacioles is a popular choice for international trade, while Alvarez, Lievano, Laserna S.A.S, Godoy Córdoba member of Littler Global and Lopez & Asociados Abogados rank among the top tier for labour and employment. On the projects side, Durán & Osorio Abogados Asociados and Arrieta Mantilla & Asociados are go-to firms — both also specialise in public law. While not strictly a boutique in terms of size and practice scope, Pinilla González & Prieto Abogados's firm-wide strength in real estate is formidable. Finally, Lewin & Wills, Abogados and Quiñones Cruz are widely hailed for their tax expertise.
Regional firms also comprise a key pillar of the market. Insurance player Tamayo Jaramillo & Asociados and dispute resolution specialist Arrubla Devis have risen beyond their local roots to become nationally renowned in their practice areas. Other non-Bogotá headquartered firms to note include Ariza & Marin, Contexto Legal S.A., Correa Merino Agudelo Abogados, UH Abogados, and VM Legal. Additionally, despite now being based in Bogotá, the originally Cali-based Advocat could also be considered part of this group.