Firms in the Spotlight...

I.L ASIA CO., LTD.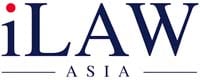 ILAWASIA Co., Ltd., a full-service Thai law firm, was established in April 2011 located in Bangkok and founded by Somphob Rodboon, an experienced litigator.
View Profile...
Legal Market Overview
Recovering well from Covid-19, with one of the most successful vaccine rollouts in Southeast Asia, Cambodia's economy looks poised to continue the growth it has benefited from over the past decade. Traditionally, Cambodia's growth has been driven by its textile industry, a key employer of women across all demographics. Accounting for over two thirds of Cambodia's total exports, and heavily reliant on trade with the EU and US, the economy's dependence on this industry is a key vulnerability, with diversification needed to ensure continuing growth. This diversification can potentially be achieved through renewable energy. While its current energy usage is split evenly between hydroelectric and fossil fuels, Cambodia is seeking to reduce its reliance on the latter by increasing investment in solar energy, with the first major developments having broken ground or nearing completion. Following the privatisation of the energy sector, Cambodia is hoping that foreign investment in solar energy will be similar to that seen elsewhere in the region. Law firms expect increased revenue streams from the development, project financing and corporate structuring of these energy infrastructure projects, as well as other hotel, resort and retail development projects.
Other key areas for growth include fintech and e-commerce, however, these sectors will rely on the development of Cambodia's 5G network, the rollout of which is currently on the rocks due to ongoing disagreements between private operators and the government. Cambodia has always had strong ties with China, with over half of its foreign direct investment coming from its powerhouse northern neighbour. A large stakeholder in Cambodia's foreign debt, China's economic support is seen as a strategic bulwark against the potential influence of Thailand and Vietnam. Cambodia receives nearly a third of its imports from China, its next largest import partners being Thailand and Vietnam.
Home-grown Bun & Associates maintains a strong position in the market, as do R&T Sok & Heng Law Office, SOK SIPHANA & ASSOCIATES, VDB Loi, DFDL and Tilleke & Gibbins (Cambodia) Ltd., all of whom form a part of broader networks operating across the region.