Firms in the Spotlight...

I.L ASIA CO., LTD.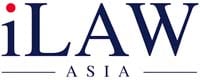 ILAWASIA is a new-gen, full-service, Thai law firm based in central Bangkok. Mr. Somphob Rodboon, an acclaimed expert in business law and litigation in Thailand, founded ILAWASIA in April 2011. A visionary Managing Partner, he expanded the firm's operation into Myanmar through acquisition of an experienced and respected local law firm in June 2018, with …
View Profile...
Legal Market Overview
It seems that comparatively speaking Cambodia has fared better than some other countries in the region during the pandemic, in that its vaccine roll-out has been praised as one of the best in emerging Asia, notably with the third-highest proportion of those having received two doses, ahead even of Malaysia over 80 places ahead of it by Human Development Index. Cambodia is increasingly attracting investors from South East Asia due to its attractive currency regulatory system. Some key infrastructure projects are still going ahead and there is an increased focus on power and energy projects. The country is looking even more towards solar and wind energy as well as other forms of sustainable development. That said, Cambodia's significant garment industry (of particular social import bearing in mind its significant employment of women) is subject to more international competition, and its tourist industry has been more or less put on ice by travel restrictions. The country has had prodigious economic growth, having graduated from the lower-income bracket in 2016 according to the World Bank, resulting in some new retailers and franchisers entering into the local market in recent years to service a growing middle class. As a result of this, law firms are continuing to advise on a vast array of regulatory matters in the e-commerce sector and on the protection of intellectual property rights, and there are ample opportunities too for investment in fintech as Cambodia is seen as an environment that is rife for investment opportunities in this sector using newly-affordable technology to go direct to consumers who may not have been served by traditional industry players.
Law firms have been kept busy advising on major project financing deals. There is also some new draft legislation in the pipeline to deal with public private partnerships. It is hoped that this new legislation will be a driving force for investment in the country for both local and foreign companies. In particular, Chinese investment has been a particularly notable feature on the economic landscape, with all the geopolitical complexity in the region that entails.
Some firms continue to dominate the legal market in Cambodia. DFDL, R&T Sok & Heng Law Office, SokSiphana&associates (a member of ZICO Law), VDB Loi and Tilleke & Gibbins (Cambodia) Ltd. are all part of broader networks covering a broader selection of Indochina and ASEAN, albeit with varying degrees of autonomy as part of those structures, and Bun & Associates constitutes an equally-sophisticated home-grown alternative.