Firms in the Spotlight
I.L ASIA CO., LTD.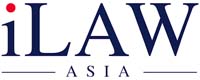 ILAWASIA is a new-gen, full-service, Thai law firm based in central Bangkok. Mr. Somphob Rodboon, an acclaimed expert in business law and litigation in Thailand, founded ILAWASIA in April 2011. A visionary Managing Partner, he expanded the firm's operation into Myanmar through acquisition of an experienced and respected local law firm in June 2018, with …
View Profile...
Legal Market Overview
With a mostly rural population of over 15 million and a per capita income that is relatively low compared to neighbouring countries, Cambodia may be initially overlooked on the international stage; however, with an annual average GDP growth from 2001-2010 of 7.7%, Cambodia is one of the world's fastest-growing economies. Some of this growth has been offset by the Covid-19 pandemic; however, long-term global infrastructure plans by China to develop the Chinese Belt and Road Initiative remain in place. Further stability is due in part to an increase in foreign investment regarding social infrastructure and transport.
Investment has not just arrived from China: Thailand has also increased its investment into Cambodia regarding new forms of insurance, tapping into a rising Cambodian middle-class market and the passage of laws liberalising the insurance industry. Japanese banking clients have also increased their involvement in Cambodia in infrastructure and real estate, which has grown over the past few years into a real estate boom in the residential and condominium markets.
Cambodia has had increased energy demands over the past few years with a shift to urbanisation and development of a middle class; however, due to a drought in the Mekong Delta starting in 2019 that affected the region, traditional hydropower projects have come up short in meeting ever-growing demand, leading to an increase in solar energy production in both the commercial and consumer spaces to make up the difference.
Through Covid-19, the M&A, banking and finance, and TMT spaces remain mostly unaffected, as are regulatory work for industry areas such as pharmaceuticals. Furthermore, fintech remains a consistent area seeing international investment due to its strong banking sector and the growth of a consumer class. DFDL remains the biggest player in the legal market for many Chinese, Japanese, and Thai clients; however, local firm Bun & Associates has been a key firm to watch out for, especially in the insurance market. Other regional and local firms such as Sciaroni & Associates, VDB Loi, Tilleke & Gibbins (Cambodia) Ltd., R&T Sok & Heng Law Office, and SokSiphana&associates (a member of ZICO Law) also provide full-service offerings in Cambodia.
---