Doing Business in...
Bulgaria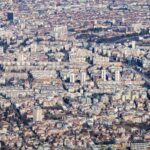 Delchev & Partners are especially proud to announce the publication of the Bulgarian book "Vertical Agreement, EC – Bulgaria" ("Вертикални споразумения, ЕС – България") co-authored by our colleague Ivan Marinov (Иван Маринов). This is the first Bulgarian book dedicated to the commercial and competition law aspects of vertical agreements under EU and national competition law. …
Contributed by Delchev & Partners
Read More...
Firms in the Spotlight...

Vladimirov Law Office
Vladimirov Law Office is a leading Bulgarian law firm with 30 years of valuable legal experience and a modern vision. It combines a team with great expertise in Maritime, Shipping, Transport, Arbitration, Insurance and International Law and lawyers with new age approach and knowledge in present matters such as EU Law, Public Tender, GDPR, Labour …
View Profile...
Legal Market Overview
Bulgaria is currently experiencing a parliamentary deadlock following attempts to form a governing coalition. With an established government, the country could see long-term strategies and swift solutions to issues in need of attention, such as the sparse supply of Covid-19 vaccinations, the increasing pressure to inaugurate the country's plan for using EU recovery funds and the EU Green Deal. Despite the political stalemate, there has been a noticeable growth in consumption, investment and export, and the economy is predicted to expand by 3.7% in 2021, according to The World Bank.
Whilst noted for its expertise in nuclear power, the electricity market is in demand as the country is a major producer and exporter in the region. There is an evident growth trend for the solar energy sector and, despite the challenges, investments in other parts of the renewable industry are forecasted to expand in the coming years, including the financing of projects and consumption of electricity from renewable sources for low-income consumers.
With each consecutive wave of the pandemic, the TMT sector boomed, as the country continued to be a hotspot for technology start-ups, IT development, e-commerce and fintech businesses entering the market, as well as M&A activity.
International firms, including CMS, Kinstellar, Schoenherr and Wolf Theiss, maintain a strong presence in the country and are well-placed to leverage their regional and global networks for cross-border mandates. Leading domestic firms such as Djingov, Gouginski, Kyutchukov & Velichkov, Boyanov & Co. and Kambourov & Partners provide full-service offerings and continue to take the lion's share of top-end transactions. Elsewhere, firms with niche expertise are prominent across the market, including real estate and construction boutique Andonov & Radinska Law Firm, while Velchev & Co. Law Office is noted for its capability in the TMT sector. The market has also witnessed spin-offs, including the recent founding of Komarevski Dimitrov & Partners, in addition to newly-established Kolev, Angelov & Miteva Law Firm.