Doing Business in...
Bulgaria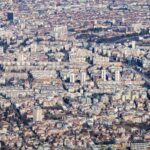 Delchev & Partners are especially proud to announce the publication of the Bulgarian book "Vertical Agreement, EC – Bulgaria" ("Вертикални споразумения, ЕС – България") co-authored by our colleague Ivan Marinov (Иван Маринов). This is the first Bulgarian book dedicated to the commercial and competition law aspects of vertical agreements under EU and national competition law. …
Contributed by Delchev & Partners
Read More...
Firms in the Spotlight...

Delchev & Partners
Delchev & Partners is a prime, full service, commercial Law firm with offices in Sofia and Plovdiv, Bulgaria. Delchev & Partners provides comprehensive legal services, tax consulting and advice to multinational corporations operating in Bulgaria, international companies, closely held foreign and Bulgarian businesses, local entrepreneurs, exempt organizations and individuals
View Profile...
Legal Market Overview