Firms in the Spotlight
Carpena Advogados Associados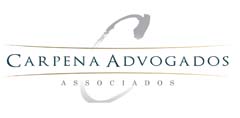 Founded more than 30 years ago and with one of the largest practices in southern Brazil, Carpena Advogados Associados' main office is strategically located in the city of Porto Alegre.
View Profile...
Legal Market Overview
The coronavirus arrived in Brazil in February 2020 and quickly came to dominate life – socially, economically and politically – in Latin America's largest country.
President Jair Bolsonaro's mishandling of the pandemic has drawn criticism both within and outside the country, with his downplaying of the virus and his open support for anti-lockdown protests in conflict with the stance of many state governors.
Chloroquine, a controversial anti-malarial drug, was touted by Bolsonaro as a possible cure for Covid-19, despite a lack of solid scientific evidence to prove its efficacy. A disagreement over its use was one of the factors that led to the dismissal of health minister Luiz Henrique Mandetta on 16 April. His successor Nelson Teich resigned from the position after less than one month, citing similar disagreements.
Dwarfing even this controversy, though, was the resignation of popular justice minister Sergio Moro on 24 April, who accused the president of inappropriate political interference with the federal police. Although some damage was done to Moro's reputation following leaks published by The Intercept in 2019, which showed that he had overstepped his responsibilities as judge during Operação Lava Jato, Moro remains a hero to many in the country. Seen by some as an anti-corruption crusader, many expect to see a political run by Moro in the near future.
Meanwhile, with the world grappling with the Covid-19 pandemic, the Amazon rainforest continued to be decimated. Illegal logging has increased significantly under the Bolsonaro administration, and the environment agency Ibama looks increasingly toothless following budget cuts and downsizing reportedly implemented since Bolsonaro took office. Ipama handed out 12,266 fines for environmental offences in 2019, the lowest number since 1995.
In Brazil as elsewhere, Covid-19 has shifted the focus of the legal profession. As the pandemic reached and then accelerated in the country, law firms were swift to enforce home-working, despite conflicting messages from the president. Lawyers reported an increase in contract reviews and employment consultancy work, and are anticipating an increase in litigation and, unfortunately, restructuring and insolvency work.
In M&A, the passing of the pension reforms in 2019 led to some increased investor confidence, and 2020 started strong. However, the impact on the M&A market of the Covid-19 pandemic remains to be seen; although many proposed deals were put on hold amid uncertainty and stock market volatility, some commentators expect to see an uptick in deals in the near future thanks to the depreciation of the Brazilian real.
In this context, privatisation work also looks shakier, despite the privatisation plan being – along with the pension reforms – one of Bolsonaro's key campaign promises. In January 2020, economy minister Paulo Guedes suggested that sales of state-owned companies could bring in R$150bn; market volatility since the global pandemic makes this ambitious target look unlikely.
Commentators had anticipated a bumper year for the capital markets. The coronavirus had other plans, though, and many deals have been interrupted. However, not everything has ground to a halt. In May, Allpark announced its successful IPO on a Zoom videoconference, having conducted its book-building process entirely online. This took the total number of IPOs to five as of May 2020, already matching 2019's total.
The real estate market was also anticipated to make a comeback in 2020; instead, lawyers reported an increase in refinancings and restructuring of deals and negotiations with tenants.
The Legal 500 continues to expand its coverage of Brazil – and the continent as a whole – and the 2020 edition includes a number of new practice areas. Our expanded coverage now includes specific City Focus sections, and we have also added to our national rankings with the addition of three new areas: Life Sciences; Wealth and Succession Planning; and White-Collar Crime and Investigations.
The legal market in the latter field has seen an interesting evolution; previously the domain of independent boutique firms, white-collar criminal defence is viewed as an increasingly important area for full-service firms. Large firms have been bolstering their in-house corporate criminal defence capabilities, either through individual lateral hires or through absorbing entire boutiques, as was the case with Veirano Advogados' incorporation of Saad Gimenes Advogados.
Firms are also increasingly conscious of the importance of wealth and succession planning in Brazil. This field has also seen significant development in the country thanks in large part of the offshore tax amnesty of 2016, which led to the repatriation of unreported assets. Our new coverage showcases the abilities of some of the country's best wealth and succession planning law firms.
Life sciences is another fascinating field of work and study in Brazil; even more so since the coronavirus pandemic sees the world racing for a vaccine. Brazil's universal healthcare system is established by the Federal Constitution, which provides all citizens a right to healthcare. The country's healthcare system – the largest in the world – has been put under immense strain as it deals with an influx of patients suffering from Covid-19.
Law firms in Brazil, like elsewhere in the region and the world, are increasingly aware of the importance of diversity within their teams. However, though some progress has been made in terms of gender diversity, much still remains to be done to address the glaring need for racial diversity in Brazilian law firms, as well as the need for better representation of the LGBTQ+ community in the legal profession.
Brazil has a vibrant and crowded legal market. Among the leading full-service firms are: BMA – Barbosa, Müssnich, Aragão; Cescon, Barrieu, Flesch & Barreto Advogados; Demarest Advogados; Lefosse Advogados; Machado Meyer Sendacz e Opice Advogados; Mattos Filho, Veiga Filho, Marrey Jr. e Quiroga Advogados; Pinheiro Neto Advogados; TozziniFreire Advogados; and Veirano Advogados.
Strong boutiques can also be seen in action across Brazil, operating from smaller offices in São Paulo and other major cities. Among the best are those that specialise in labour, IP, white-collar crime and antitrust. Kasznar Leonardos Intellectual Property, Iokoi Advogados and Grinberg e Cordovil Advogados are a few examples.
Although close cooperation between Brazilian and foreign law firms is prohibited by the Brazilian Bar Association, a select few international associations do exist. Trench Rossi Watanabe is associated with Baker McKenzie; and Tauil & Chequer Advogados in association with Mayer Brown is another key player. Vella Pugliese Buosi e Guidoni Advogados has a strategic alliance with Dentons, and Campos Mello Advogados cooperates with DLA Piper. In another interesting recent development, Spanish firm ECIJA arrived in Brazil following its tie-up with Brazilian firm CTA; the new entity is named CTA ECIJA and has offices in Rio de Janeiro and São Paulo.
---
The Legal 500 Client Service Survey
Data extracted from The Legal 500 Client Service Survey. Hover over data points to reveal number of Legal 500 firm rankings for this jurisdiction. All firm scores on display are above the Global Benchmark score for this criteria.