Doing Business in...
Azerbaijan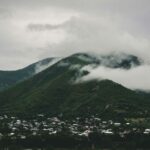 As the largest country in the South Caucasus for both its territory and population, Azerbaijan has undergone enormous advancements both in economy and in national legal framework. Those developments are ranging from the significant changes in legislation, the establishment of centralized real estate and movable property registries, the establishment of e-government, the adoption of international …
Contributed by BHM Law Firm LLC
Read More...
Legal Market Overview
Azerbaijan continues to be a notable player in the world's gas market, with resources from that sector driving investment in infrastructure and construction. Tourism – which in addition to its culture is promoted by recent campaign of hosting major sporting events including Formula One and acting as a co-host of the Euro 2020 – should recover as pandemic restrictions ease. Azerbaijan continues to have a growing economy, with in 2021 growth in the non-oil sector (7.2%) outpacing that in the broader economy.
In isolation, the increase in hydrocarbon commodity prices following the Russian invasion of Ukraine would have in Azerbaijan, however on an international relations level this has to be set against a backdrop of Azerbaijan's own positioning, bearing in mind Russia's status as a third party in Azerbaijan's dispute with Russian ally Armenia over the region of Nagorno-Karabakh, which is internationally recognised as part of Azerbaijan but controlled by a breakaway government.
Dentons is the most recognisable international law firm in the market, with the legal arms of the Big Four present in the market alongside CIS regional player GRATA International and sophisticated local players such as BM Morrison Partners LLC, MGB Law Offices, Omni Law Firm and Altay Mustafayev Law & Tax.