SMPS Legal > Mexico City, Mexico > Firm Profile
SMPS Legal
Offices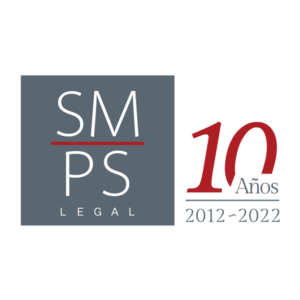 SMPS Legal
TORRE CHAPULTEPEC UNO
AV. PASEO DE LA REFORMA 509-18
COL. CUAUHTÉMOC, 06500
Mexico
SMPS Legal > The Legal 500
Rankings
SMPS Legal
continues to impress clients who '
feel very secure when we turn to them for advice
'. The 11-strong team (including five partners) is praised for advising a wide range of clients including developers, creditors and investors on matters ranging from project development concerning luxury residential buildings or commercial projects, to financing, land acquisitions and lease agreements, among others. The practice is led by three accomplished and knowledgeable partners.
María Teresa Paillés
, a major market figure with a 30 year trajectory who specialises in real estate along with associated M&A and financial and credit operations;
María Esther Rey
who has deep experience regarding investments, commercial and lease trust agreements, guarantees and administration; and
Andres Pizarro Suarez
, whose practice centres on matters including complex trusts, escrow operations and real estate trusts. Senior associates
Andrés González
(real estate, corporate and finance) and
Nadiezhda Vázquez Careaga
(corporate law, real estate, and M&A), both have deep experience of the sector.
Practice head(s):
María Teresa Paillés; Andrés Pizarro Suárez; María Esther Rey
Testimonials
'I continue to reiterate what makes this office special is the immediate attention that the entire SMPS team gives us, from the partners to the lawyers who follow up on the matters. This office, compared to others we have worked with, strives for prompt attention and is always available when needed, even attending us while on vacation. They also keep us updated regarding certain aspects that must be considered in daily practice. I consider the lawyers who support the partners to be quite capable, they are understandable and I consider that they are quite trained in the matter. I feel very secure when we turn to them for advice.'
'On this occasion, I highlight the will and disposition of the people because we had a very delicate matter that required the participation of the lawyers and they, although they were on vacation, always had time to attend to us. That is something that we greatly value because we were able to resolve the issue with their direct involvement. The kindness, understanding and willingness to support is invaluable in Jorge San Martín, Andrés Pizarro Suárez and Eduardo Pizarro Suárez. This year we value more than in others all the support they have given us.'
Key clients
Kocomo
Cimbra Capital
Fortem Capital
T69
APX Inmuebles
La Haus
Meor, Real Estate Fund
Pesorama Inc.
Sebi Real Estate Developer
GD Holdings
Work highlights
Advised Kocomo on the development and creation of the legal structure to sell fractional interests in luxury homes in resort areas in Mexico, through the sale of membership interests in USA, which holds an entire Mexican real estate trust that in turn holds the acquired real estate.
Advised Cimbra Capital, a real estate development focused on the luxury residential sectors, on due diligence, negotiation, land acquisition, financing and the legal tax structure for the development of the second phase of a real estate housing development in Tijuana.
Advised Fortem Capital, a manager of investments funds related to commercial, industrial and residential real estate projects, on the due diligence, negotiation, land acquisition, legal structuring and development of real estate projects in Mexico.
Jorge San Martín
, a skilled lawyer and accountant with notable experience advising national and multinational clients on local and international tax matters regarding cross-border operations, investments, and transactions;
Luis Curiel Piña
, a renowned tax litigator who handles all kinds of procedures, requests for tax refunds and undue payments, appeals for revocation and audits before Mexican tax authorities; and
Francisco Carbajal
, who joined the team in October 2021 from
Cuatrecasas
and specialises in tax consulting matters for a broad range of industries, are the standout names of
SMPS Legal
's tax practice. Senior associate
Elsa Sánchez Urtiz
, who focuses on the provision of consultancy and tax planning services to local and international corporations and individuals, is another name to note.
Practice head(s):
Luis Curiel Piña; Jorge San Martín; Francisco Carbajal
Key clients
Fortem Capital
Cencor (Biva)
Grupo Interprotección
Servicios Telepro
Grupo Axo
Fideicomiso Torre Chapultepec Uno
Work highlights
Advising Fortem Capital on the process of requesting value added tax refunds before the Mexican tax authorities totalling approximately $3m.
Advising BIVA on tax matters on a day-to-day basis.
Providing legal and tax advice to Grupo Interprotección regarding a syndicated loan granted by Banco Santander, as well as on the acquisition of shares in Gliscomex.
Clients appreciate SMPS Legal's 'personalised service and high attention to detail'. The corporate and M&A practice houses a team of accomplished practitioners, including department-head Eduardo Pizarro, whose practice has a particular emphasis on the creation and structuring of corporations, spin-offs, mergers and acquisitions; María Teresa Paillés, who has over two decades' experience handling corporate and real estate transactions in Mexico and abroad, an expertise she shares with fellow partner María Esther Rey. Iván Pérez Correa, who -with his banking focus- provides a financial vision and context for transactional activity, is another name to note. Former partner Juan Pablo Visoso moved in house in November 2021; since when the firm has hired the former head of Basham, Ringe y Correa, S.C.'s corporate and M&A department, Daniel del Rio, as a strategic partner in the firm's transactional practice – effective as of July 2022. Since publication, the firm has also hired José Gerardo Vazquez, the former head of legal and compliance at Gap Inc/Old Navy; and competition specialist Fernanda Garza (who also arrives from Basham, Ringe y Correa, S.C.), effective as of January and March 2023, respecitvely.
Testimonials
'The attention we receive is exceptional. Personalised service and high attention to detail.'
'Andres Gonzalez and Eduardo Pizarro are always attentive to our needs and to get our issues resolved as quickly as possible. The disposition and quality of their services are unmatched.'
'SMPS is at the forefront in this field and surpasses their competition.'
'They are knowledgeable and well-trained, provide personal attention and immediate response.'
Key clients
Grupo Frondoso
HGR Industrial Surplus
Activos de Energía Real
Bocel Private Equity
Cimbra Capital
Paladin Realty
Atlas Renewable Energy
Nexxus Capital
Exile Content
Piso 51 Club
MCA Group
Tunoni
Technobuildings
Activos de Energía Real
Davivir
Work highlights
Assisted Grupo Frondoso with reviewing and negotiating different existing loan agreements, new loan agreements and crossed security interests, without defaulting any of the loans, nor affecting the value of the debtors and projects.
Advised the founding partners of Energía Real on executing a strategic alliance with an affiliate of Riverstone.
Acted for Bocel Private Equity on the placement of a portion of the funds raised, which consisted in the acquisition of a significant percentage of the ownership of a group of companies dedicated to logistic services, including exports and, imports.
In the banking and finance sector,
SMPS Legal
's '
highly qualified team
', garners praise for its capacity to '
respond and find (quick and easy) solutions to all the problems and vicissitudes
' that may arise from financing issues. Lauded as '
an outstanding lawyer
',
Iván Pérez
heads the team in conjunction with
María Teresa Paillés
. Pérez advises issuers and underwriters in connection with debt, equity, asset-backed and structured securities' offerings and tender offers, both domestic and cross border; while Paillés, who is well known for her high-level of expertise in the real estate sector, brings additional key experience to the practice, which also focuses on the insurance, chemical and private equity industries.
Practice head(s):
Iván Pérez Correa; María Teresa Paillés
Testimonials
'SMPS's response is always timely and agile, aspects that are fundamental to our company's business. Another positive aspect is the highly personalised service.'
'Ivan Perez, always responds to our queries within hours, and on occasions when we needed to produce legal documents in a short time, the response from him and his team was swift.'
'This is a highly qualified team that knows how to respond and find (quick and easy) solutions to all the problems and vicissitudes that arose.'
'Iván Pérez Correa is an outstanding lawyer.'
Key clients
Interprotección, Agente de Seguro
ING Bank and Coöperatieve Rabobank
Kocomo
Locfund Next
Grupo KUO
Asesores Índigo Deuda Privada
Meor
Sebi Developer
Comercializadora Tunoni
Grupo Frondoso
Cimbra Capital
Work highlights
Advised Interproteccion and its subsidiaries in connection with the obtaining of an additional MXN$900m tranche through the amendment and restatement of an existing syndicated loan for MXN$2,200m.
Acted as Mexican counsel to ING Bank and Rabobank, in connection with the restructuring of €52m senior loan granted to a Spanish subsidiary of Grupo Alsea.
Advised Kocomo on the negotiation of a $56m facility from Architect Capital for the acquisition of residential homes in luxury resort destinations.
With offices in Mexico, USA, Canada and Colombia,
SMPS Legal
 has notable strength in energy and natural resources and advises clients on transactions in the electricity, gas, oil, and petrochemical industries, including all regulatory, compliance, tax, corporate and financial matters, as well as on the development, financing and operation of energy-related infrastructure projects. The practice is co-led by
Eduardo Pizarro
  who provides legal and business advice to multinational and Mexican companies, he mainly focuses on energy, civil law, corporate finance, joint ventures, mergers and acquisition transactions.
Carlos Solórzano
 , in turn, specialises in oil and gas, project financing and real estate; while
Mauricio Alvarado
 , has expertise across the energy and natural resources sector, where he represents clients in corporate and transactional work.
Practice head(s):
Eduardo Pizarro; Mauricio Alvarado; Carlos Solorzano; Jorge Miranda
Key clients
Renaissance Oil
Tonali Energia
Excel Nobleza
Jaguar Exploración y Extracción
GS Oil & Gas (Grupo Steel)
GD Holdings
Atco-Ranman Energia
Rincón Gallardo Family/MCA Grupo
Pantera Exploracion y Extraccion
IHSA Iberoamericana de Hidrocarburos
Murphy Oil
Cheiron Holdings Limited
Shell Exploración y Extracción de México
BP Exploration Mexico
Chevron Energía de México
Work highlights
Advised Renaissance Oil on regulatory compliance with its contractual obligations deriving from E&P licenses granted by the CNH (National Hydrocarbons Commission).
Advised Tonalli Energia, operator of an exploration and production company, on regulatory and compliance matters related to its contractual obligations arising from E&P licenses granted by the CNH, (National Hydrocarbons Commission).
Advised  GS Oil & Gas with the regulatory compliance and contractual obligations arising from its E&P licenses granted by the CNH, (National Hydrocarbons Commission).
Legal Briefings
Cancellation of tax certificates, the newest measure against tax avoidance

On 1 January 2020, new regulations came into force as a consequence of several amendments published in the Mexican Official Gazette on 9 December 2019. Among these regulations, the legislative branch introduced new powers to the Federal Tax Code under which the tax authorities will be entitled to restrict, and eventually cancel, the tax certificates …