SMPS Legal > Mexico City, Mexico > Firm Profile
SMPS Legal
Offices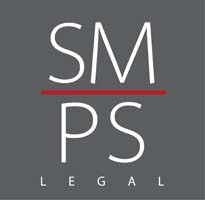 SMPS Legal
TORRE CHAPULTEPEC UNO
AV. PASEO DE LA REFORMA 509-18
COL. CUAUHTÉMOC, 06500
Mexico
SMPS Legal > The Legal 500
Rankings
SMPS Legal
's 'i
ncredibly dedicated' 
eight-strong practice has an extensive track record advising on all types of real estate and asset transactions, including sales and purchases, leasing, financing, development and construction, and liens on real estate assets, as well as handling audits, and regulatory, tax and environmental matters. The team, praised for its capacity to '
think out of the box',
is jointly led by
María Teresa Paillés
, who holds a strong focus on transactions in the hospitality industry;
María Esther Rey
, who has over 20 years' experience in real estate and corporate transactions (both arrived from the former Romo Paillés in April 2020); and the '
very knowledgeable'
Andrés Pizarro
, who is especially skilled at handling complex trusts, trust operations and FIBRAs. Key support comes from
Eduardo Pizarro
, who has particular expertise in the financial and energy sectors.
Practice head(s):
María Teresa Paillés; María Esther Rey; Andres Pizarro Suárez
Testimonials
'The team is very organised and punctual with delivery – and they are incredibly dedicated.'
'They have a deep knowledge of their subject matter. I work very closely with Andrés Pizarro Suárez, a very knowledgeable lawyer, always very attentive to detail, honest and transparent. It is a luxury to work with him, and also with Eduardo Pizarro.'
'Recent hires show us that they are concerned about being inclusive and increasing the number of women leaders in the practice.'
'The SMPS team manages to provide an exceptional service by combining deep experience in different areas and by being able to think out of the box.'
'Jorge San Martin and Andres Pizarro stand out from other lawyers in client service, creativity and combination of legal and tax issues.'
Key clients
Operadora Meor
Cimbra Capital
Paladin Realty
Fortem City Towers
Promotora Valle de Bravo
T69
Vive de las Rentas
Rincón Gallardo Family – Solar Projects
William Grant & Sons
APX Inmuebles
Pesorama Inc
GD Holdings
Work highlights
Advised Operadora Meor on its co-investment with GF5 Group to develop a 79.6 hectares lot to construct, develop and lease warehouses in Tijuana, Baja California, Mexico.  
Representing Cimbra Capital on all aspects of the acquisitio of two real estate plots – one in Tijuana, the other in Mexico City – for luxury residential developments.
Advised Paladin Realty on negotiations with GICSA for the sale of a 21.76 acres real estate lot located in Cancun.
The accomplished practice at SMPS Legal demonstrates solid expertise across a broad swathe of corporate activity, boasting a particular niche strength handling transactional strategic planning and the implementation of those strategies. The 11-strong department includes a group of talented partners, notably: Juan Pablo Visoso, who has more than 10 years' private-sector experience heading an investment fund; Iván Pérez, who has financial vision with a banking focus; dedicated M&A and real estate specialist, María Teresa Paillés; Eduardo Pizarro, who is known for his corporate and M&A advisory, and finance and joint ventures expertise; and corporate, transactional, and real estate-specialist, María Esther Rey. US-based partner Alejandro Ortiz specialises in assisting companies establish and operate in Mexico.
Testimonials
'The team is robust enough to have different areas of expertise. Their broad knowledge of tax and legal issues makes them unique. Having both practices within the same firm makes the process flow better.'
'We work primarily with Andres Pizarro. His dedication to service and his mastery of the subject matter are his main attributes.'
'SMPS has an excellent personalised service and is always oriented to facilitate M&A transactions, anticipating possible points of discussion to seek early solutions and achieve amicable agreements and closings, always thinking of their client but with the ethics and responsibility to take care of both parties.'
'Although they use technology, the treatment and assistance is personal and human at all times. They also know how to interact with other firms in a friendly way.'
'María Esther Rey has demonstrated over the years that she is an ethical, humane and professional person. She makes you feel at home, and treats you like a close friend, which generates a lot of peace of mind, because you know that at all times she is looking after your interests and risks, but without affecting other parties.'
Key clients
Bocel Private Equity
ATCO Group
AWA Holdings
Avo Asymetrica
Inmueble Efectivo
Somaki de México
MedRent
Inmobiliaria Centro Mundial de Comercio
Indigo Capital
MCA Group
Cimbra Capita
Work highlights
Represented the client in the acquisition of Alto Diseño/Espacio Movil; deal value, $25m.
Advising MCA Grupo on opening its Mexican subsidiary and acquiring two of Grupo TRS's subsidiaries; deal value: $10m-plus.
Advisor to Bocel Private Equity on the fundraising for its first fund, participating in the design of the private equity fund, the drafting of all legal documents and the negotiation with anchor investors, along with defining the vehicles that will be part of such fund.
SMPS Legal
houses a well-integrated tax consulting and litigation practice which covers a broad array of matters, including estate planning, acquisitions, mergers, corporate restructuring, and corporate and international taxation. On the non-contentious side of the practice
Jorge San Martín
is the key figure – he is particularly reputed for his work on tax efficient structures. Although the team was reinforced in June 2021 with the arrival of tax litigator
Luis Curiel Piña
, former practice-head at
Ortiz, Sosa Y Asociados, S.C.
, who joined with a team of four associates, the practice endured a substantial and sustained blow during the course of 2021 with the departures of
Alexis Michel
and
Christian Solis
in April and June, respectively (both leaving to establish their own, eponymous boutiques); and subsequently the exit of
Ana Paula Pardo
, who moved to
Nader, Hayaux y Goebel, SC
in July 2021. The firm has since responded with the hire of former
Cuatrecasas
(Mexico) partner
Francisco Carbajal
in October 2021; he focuses primarily on consultancy work across the real estate, energy, telecoms, hospitality and financial sectors, among others.
Testimonials
'In our case, we consider them to be a law firm that extends the legal team to deal with internal tax and fiscal matters that arise, as well as to handle litigation in said matters.'
'They are always attentive to the client, generally the partner is the one who attends you and gives a prompt response along with his team. They are very objective in tax matters, seeking to ensure that companies are not affected in the event of any decision regarding tax matters.'
Key clients
ECOM México
Gerdao/Sidertul
Grupo Axo
Marcas de Renombre
Énestas
Maritimex
ATCO
Cencor (BIVA)
Fideicomiso Torre Chapultepec Uno
Grupo Interprotección
Work highlights
Advised Grupo Axo on the execution of several agreements with Nike to acquire its operation in Argentina, Chile, and Uruguay.
Advising Maritimex on multiple tax matters which involve numerous jurisdictions such as Netherlands, Singapore, United States of America, Marsh Island, Liberia, etc.
Assisting ATCO with corporate and tax advice in connection with the supply agreement executed with United Nations Office for Project Services to build two hospital units in Guatemala.
SMPS Legal boasts an international energy practice, which operates from the firm's offices in Mexico, USA, Canada, and Colombia, regularly advising oil, gas and power clients on both regulatory and transactional matters arising in the sector. The department is led by founding partner Eduardo Pizarro, who has a focus on energy and natural resources, corporate finance, joint ventures, mergers and acquisitions, corporate law and investments for domestic and international transactions; and includes notable practitioners Carlos Solórzano and Jorge Miranda (both based in Calgary, Canada), and Mexico City-based of counsel Severo López Mestre, who offers key regulatory-side input.
Key clients
Renaissance Oil Corp
Tonali Energia
Excel Nobleza
Jaguar Exploración y Extracción
GS Oil & Gas
GD Holdings
Atco-Ranman Energia Slp
Rincón Gallardo Family/MCA Grupo
Pantera Exploracion y Extraccion
IHSA Iberoamericana de Hidrocarburos
Murphy Oil (Murphy Sur)
Cheiron Holdings Limited (Cardenas Mora)
Operadora GD Solar
Shell Exploración y Extracción de México
BP Exploration Mexico
Chevron Energía de México
Work highlights
Advised Renaissance Oil on regulatory compliance with the contractual obligations deriving from the E&P licenses granted by the National Hydrocarbons Commission (CNH).
Advised GS Oil & Gas on regulatory compliance with the contractual obligations arising from the E&P licenses granted by the CNH.
Representing the Rincón Gallardo family on the structuring and development of a 52MW solar power generation park on 120 hectares of land in the state of Hidalgo; project value: $80m-plus.
SMPS Legal >
Firm Profile
SMPS Legal is an interdisciplinary law firm formed by a team of experienced lawyers who are committed to offering integrated legal counsel in Latin America from strategically located offices in Mexico, USA, Canada and Colombia.
For over 30 years, the partners and associates of SMPS Legal have successfully assisted domestic and foreign investors in their businesses and transactions in Latin America.
SMPS Legal provides cutting-edge legal services to address the needs of today's leading corporations in the Latin American region.
Main areas of practice
Banking and finance: the firm advises private equity companies, creditors, debtors and other participants in Mexican and foreign markets in granting and restructuring financing and in the establishment of security interests by providing prompt and tailor-made solutions, in an area that is time-sensitive in its transactions.
Corporate/M&A: SMPS Legal assists all kinds of clients in the negotiation and execution of acquisitions, corporate restructures, co-investments, shareholders' agreements, transformations, spin-offs and mergers.
Energy: The firm members have broad experience in energy practice, with an emphasis on the development and funding of energy projects. Its energy team provides comprehensive advice to clients in the generation of conventional and alternate energy. It has extensive experience in the processing of electricity permits and structuring and funding electricity generation projects. SMPS also specializes in the negotiation of agreements for the industry with PEMEX and other suppliers; advising in governmental procurement (direct awards, public biddings and restricted invitations).
Foreign trade and customs: the foreign trade practice focuses on advising clients regarding tax obligation compliance and specifically assisting clients to identify and develop expansion opportunities.
Tax: SMPS Legal is a leader in the optimization of tax structures and M&A tax-related issues. The tax practice is unique in that it is a fully integrated consulting and litigation tax practice whereby all members provide both consulting and litigation services, with a clear vision of the financial and legal aspects of every issue.
Real estate: the attorneys of SMPS Legal have extensive experience representing developers, creditors and investors in every type of real estate and asset transaction, in particular in the hospitality industry and industrial projects.
Global projects: the projects practice team of SMPS Legal has successfully represented clients in projects throughout the Latin American region in various industries and sectors.
Languages
Spanish English French
Memberships
Canadian Chamber of Commerce ALLIURIS Alliance of International Business Lawyers American Chamber of Commerce (AMCHAM)
Legal Briefings
Cancellation of tax certificates, the newest measure against tax avoidance

On 1 January 2020, new regulations came into force as a consequence of several amendments published in the Mexican Official Gazette on 9 December 2019. Among these regulations, the legislative branch introduced new powers to the Federal Tax Code under which the tax authorities will be entitled to restrict, and eventually cancel, the tax certificates …