Global Law Office > Shanghai, China > Firm Profile
Global Law Office
Offices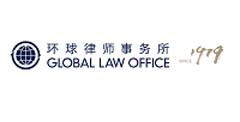 Global Law Office
36TH FLOOR, SHANGHAI ONE ICC
N0.999 MIDDLE HUAI HAI ROAD, XUHUI DISTRICT
SHANGHAI 200031
China
Global Law Office > The Legal 500
Rankings
Global Law Office
 is distinguishable by its full service offering in relation to onshore, offshore and cross-border financing work, advising a roster of high-profile clients on acquisition financing and project financing, while also demonstrating expertise in the establishment of loan facilities. Beijing-based
Lawrence Lin
and
Xin Zhang
co-head the team; while Lin has particular expertise in aircraft and shipping finance, Zhang's practice revolves around advising financing transactions in the energy, power, real estate and natural resources sectors. Also noted for aircraft and shipping finance is
May Liu
, while
Minghao Xu
is recommended for financing matters relating to trusts. As managing partner of the firm's Chengdu office,
Kunlin Wang
 handles a variety of work in the space.
Lujun Hou
 who excels in export credit, project financing, syndicated loans, and trade financing, joined the firm's Shenzhen team from
Zhong Lun Law Firm
 in July 2021.
Global Law Office
leverages its interlinked offering across practice areas to operate as one when handling data protection issues, acting for multinational clients including Samsung, Xiaomi and Volvo on complex compliance projects and regulatory investigations. Beijing-based
Maggie Meng
, who regularly acts for companies in the e-commerce, fintech, and AI sectors, leads the practice alongside Shanghai-based
Vincent Wang
who is singled out for his expertise in emerging technologies such as blockchain, e-mobility and cloud computing. Of counsel
Jenny Chen
is noted for government and internal investigations as well as personal information protection.
The dedicated life science and healthcare team at
Global Law Office
 is rated for its
'strong and longstanding reputation in the market'
and its full-service offering, which includes M&A, investment transactions, licensing matters, IP, regulatory compliance and litigation. In addition to acting for high-profile pharmaceutical companies such as Johnson & Johnson and AstraZeneca, the practice is often sought after by industry associations and government bodies to assist with policy and regulatory matters. The team is jointly led by
'distinguished partner'
Alan Zhou
, who has extensive experience in advising on private equity and venture capital transactions, and M&A and foreign investment specialist
Michael Yu
, from Shanghai and Beijing, respectively.
Jerry Liu
matters focuses on corporate and cross-border M&A matters while
Charlene Huang
is a key contact for licence deals and outbound and inbound investment.
Coco Fan
and
Jacky Li
 are recommended for regulatory compliance and antitrust investigations.
Global Law Office
's array of experienced partners represent a number of PRC gas giants, trans-national mining companies and municipal governments.
Zhongcheng Wang
has extensive experience of the projects and energy field and has notably been consulted on the Xiong'an New Area sustainable development. This government project aims to set the trend for environmentally friendly urban development in China. Other leading figures of the practice include
Miller Wang,
Shifang Guo
and energy investment and financing specialist
Xin Zhang.
Liya Peng
 of the Chengdu office is building a strong reputation working with large clients in the pharmaceutical and electronics manufacturing industries and has developed the firm's presence in western China.
The TMT practice at
Global Law Office
offers full-scope services covering both contentious and non-contentious matters, which includes public offering of shares, private equity investment, debt financing, IP licensing, and data protection. It is also experienced in acting on offshore and cross-border transactions across a wide spectrum of TMT subsectors. The team is co-led by
Jinrong Liu

and
Meph Jia Gui
from Beijing, and
Steven Yu
and
Vincent Wang
from Shanghai. Liu specialises in PE, M&A, capital markets, anti-trust and taxation matters for both Chinese and international companies, whilst Gui has significant experience advising on various IP matters. Yu provides additional expertise in advising multinational corporations on their China subsidiaries' corporate and regulatory matters, whilst Wang's practice covers new and emerging technologies.
Maggie Meng
 is also notable for expertise in fintech and data privacy and regulatory matters.
Covering sanctions and compliance, WTO disputes, anti-dumping and countervailing, export controls and investigations defence,
Global Law Office
offers clients a comprehensive international trade practice.
Qing Ren
 has considerable experience in sanctions and compliance, and has recently been advising clients on the effects of the Ukraine crisis. His clients include the Ministry of Commerce (MOFCOM) and several large banks.
Deming Zhao
came to the firm through a merger with specialist trade law firm
HaoLiWen Partners
and has enhanced the international trade practice with his extensive knowledge of the field. Anti-dumping, countervailing, safeguards and disputes specialist
Frank Hang
, described as '
a walking encyclopaedia of trade laws
', is highly recommended by clients. This accomplished trio regularly advise both massive state-owned companies in China and well-known multinationals. The firm's investigations defence work has been particularly strong.
With the introduction of new anti-monopoly regulations,
Global Law Office
is particularly active in handling high-profile litigation before the highest people's courts. The full-service antitrust and competition team is led jointly by three experienced partners:
Qing Ren
splits his time advising on international trade and competition matters;
Ying Mu
stands out for her previous experience as a judge and her knowledge of antitrust law and contractual disputes is a serious asset for her clients; and
Shujun Liu
, who has extensive experience in merger filings and compliance matters, is praised as '
outstanding in her diligence
'.
The capital markets team at
Global Law Office
offers a broad range of expertise, advising underwriters and issuers in both debt and equity capital markets, including on domestic and international IPOs and bonds, securitisation, and structured finance matters. Its expertise spans a range of industries, including TMT, manufacturing, healthcare, financial services, and infrastructure. The practice is co-led by
Jinrong Liu

,
Xin Zhang,
Wei Qin
and
Wen Li
from Beijing,
Yu Zhang
from Shanghai, and
Cheng Li
from Shenzen.
Minglang Wang
has expertise in domestic and overseas bond and debt issuances, whilst
Haishan Sun
 is notable for his experience in international stock exchanges, including the New York Stock Exchange, NASDAQ, and the Hong Kong Stock Exchange.
Global Law Office
is adept at advising on the full spectrum of Chinese M&A, and is particularly active in advising on public M&A across sectors including TMT, biotech and real estate. The group is led by
Jinrong Liu

and
Alex Liu
in Beijing alongside
Shifang Guo
in Shenzhen; Jinrong Liu's experience in public markets includes handling equity and debt offerings as well as cross-border transactions, while Alex Liu offers expertise across take-privates and restructurings of companies using VIE structures. Guo has recently been instructed on a number of outbound investments by Chinese clients.
Global Law Office
 offers a strong arbitration practice, with particular expertise advising multinational and financial entities. It is also experienced with both domestic and international arbitration centres, with a number of the team also sitting as arbitrators on CIETAC, CMAC, BIAC, SIAC and HKIAC. The group is co-led by
Jiuguang Zhao
and
Zhao Li
, both of whom have extensive experience in the field of dispute resolution. Key names to note include
Yifeng Gao
, who specialises in international arbitration, and
Xiusong Xing
, who has an extremely busy domestic and international arbitration practice. Recent partner
Heng Wang
primarily acts for clients in the investment, energy, and manufacturing industries, whilst
Jack Law
 is dual qualified in New York and PRC.
Global Law Office
's litigation offering is well regarded in the Chinese market, with the team advising on a broad range of contentious commercial matters, though it has particular expertise in asset management and securities disputes. It primarily acts for MNCs and financial enterprises, including international trust enterprises.
Jiuguang Zhao
 and
Zhao Li
co-head the department from Beijing, both of whom have experience acting at all court levels, including the Supreme People's Court.
Yifeng Gao
specialises in foreign-related cases and has experience in international court litigations, whilst
Weiwei Gu
 has rich expertise in dispute resolution, compliance, antitrust and employment-related matters.
Global Law Office
handles contentious and non-contentious matters including high-value financing, private equity and venture capital investment, with further expertise in matters involving face recognition, e-payments and virtual currency. It recently advised CMB International, CCB International and YONXI Securities in an offering of senior notes amounting to $150m, extending to their listing on the Hong Kong Stock Exchange. The team is jointly led between
Maggie Meng
and
Meph Jia Gui
in Beijing and
Vincent Wang
and
Steven Yu
in Shanghai. Meng, who is a data protection and privacy expert, is particularly regarded for her regulatory advice across the TMT sector; Wang's practice focuses on emerging technologies such as AI, blockchain, and cloud computing; Yu is further noted for investments in China-based TMT companies by private equity and VC funds at a domestic and foreign level, as well as regulatory, licensing and compliance issues.
a high level of business sense and a good understanding of the Chinese legal market
',
Global Law Office
's IP practice covers both contentious and non-contentious legal work across a broad spectrum of IP areas. Examples includes patents, trade marks, copyright, trade secrets, domain names and e-commerce, along with plant varieties, unfair competition, and IP-related antitrust matters. Managing partner
Jinrong Liu

leads the IP practice, which showcases
Meph Jia Gui
, who is admitted to practice in both China and California; and
Degang Ma
, who predominantly specialises in patent litigation, as well as non-contentious IP legal services. Other key practitioners include IP dispute resolution expert
Ping Qiao
; '
highly organised
' patent, copyright and trade mark litigation specialist
Jack Li
;
Ying Mu
, who assists with IP portfolio management work, contentious IP, and unfair competition disputes; and
Yonghua Zhang
, an expert in patents and trade secrets.
Global Law Office
advises on fund formation for clients in various sectors, including semiconductors, pharmaceutical, mining and new energy. The practice also represents some of China's largest insurance companies as well as multinational real estate investment firms.
Yuan Yuan
, who focusses on structuring and forming private funds, and
Amy Dai
co-lead the practice. Dai advises RMB funds, USD funds and joint venture fund with various structures including QFLP, QFGP and funds of funds.
Xianlai Liu
, who demonstrates extensive knowledge of the Chinese private equity and venture capital markets, is another key name.
Led in Beijing by former judge
Zhao Li
, who specialises in terminations and labour dispute resolution, and in Shanghai by labour negotiation and dispute prevention specialist
Weiwei Gu
,
Global Law Office
's employment team offers a full range of labour law services to its corporate client base. The team advises on non-contentious matters including mass lay-offs as well as employment disputes; the latter including terminations which involve infringements of copyright and the right to reputation.
Shujun Liu
specifically represents Japanese companies operating in China and Chinese enterprises who operate in Japan; a uniquely tailored feature of the practice.
Dingding Li
is a dispute resolution specialist, working on terminations, incentive plans, training periods and non-compete clauses.
Global Law Office
offers a broad range of private equity financing matters, which includes advising on fund formation, design of investment structures, and assisting in obtaining government approvals, permits and registrations. The practice acts for both domestic and foreign venture capital and private equity funds across a wide range of industries, though it has particular industry sector strength in the TMT, education, healthcare, financial services and culture and entertainment sectors.
Steven Yu
and
Jeffrey Zhu
co-lead the practice from Shanghai.
Shifang Guo
specialises in cross-border M&A and private equity investment, whilst
Evan Sun
 has extensive experience in foreign direct investment and private equity fund formation matters. Managing partner
Jinrong Liu

has extensive experience in a diverse range of industries acting on high-profile transactions.
Global Law Office
excels in project development and operation, M&A and disputes in the real estate space; it also acts for multinational clients and major Chinese developers in construction matters.
Huawei Lin
and
Zhongcheng Wang
are recommended for real estate mandates. Lin advises key clients including Blackstone on real estate M&A, private equity, structured financing, fund/trust formation and general corporate matters. Wang has a particular specialism in new materials and clean energy matters.
Miller Wang
specialises in construction projects, while managing partner of the Shenzen office
Cheng Li
 focuses on capital markets, M&A and private equity investment in the real estate sector.
Global Law Office
 advises across the full spectrum of regulatory needs for a range of clients, which includes businesses, financial institutions, professional bodies, and both governmental and non-governmental organisations. The team also has strong expertise in relation to the life science, healthcare and pharmacy sector.
Alan Zhou
and
Weiwei Gu
co-lead the team from Shanghai. Zhou has extensive experience in corporate investigations, anti-corruption, and regulatory compliance matters, whilst Gu focuses on regulatory compliance, risk control and dispute resolution matters, with a particular focus handling anti-bribery administrative investigation cases.
Jacky Li
is also noted for his expertise in advising on internal and government investigations, whilst
Maggie Meng
 specialises in cybersecurity, data protection and regulatory compliance.
Noted for its considerable expertise in both contentious and non-contentious matters, the insurance team at 
Global Law Office
collaborates with a range of practice groups within the firm, including litigation, real estate, capital markets, and M&A, among others, to handle financing transactions, equity transfers, restructurings, coverage disputes and settlements.
Yifeng Gao
and
Jingye Jiang
have extensive experience in litigation and arbitration.
Huawei Lin
 is especially sought after to advise foreign clients on M&A and financing transactions. From Chengdu,
Feng Sheng
 handles wealth management matters and tax issues. In Shanghai,
Amy Dai
 is recommended for fund formation matters and PE and VC investment while
Tim Yimin Liu
 and
Ken Huang
focus on dispute resolution.
With its international expertise,
Global Law Office
is particularly adept at handling cross-border tax issues for high-net-worth individuals. More broadly, the practice advises on matrimonial and inheritance disputes, as well as property distribution planning, family trust and insurance planning and inheritance matters.
Feng Sheng
co-leads the practice, specialising in wealth management and private client tax planning, alongside
Jerry Liu
and
Jun Qian
who are both experienced in investment-related matters and dispute resolution.
With offices in Beijing, Shanghai, Shenzhen and Chengdu,
Global Law Office
is geared to deal with insolvency cases across China. In addition to acting as appointed administrator, the practice is frequently sought after to represent financial institutions and creditors in contentious and non-contentious restructurings and reorganisation plans. From Beijing,
Jiuguang Zhao
assists listed companies, state-owned enterprises, banks and trust companies with liquidation and dissolution matters alongside
Yunjian Hou
. In Shanghai,
Weiwei Gu
focuses on dispute resolution, compliance matters and reorganisations. Also recommended is Shenzhen-based M&A and reorganisation specialist
Eric Chen
.
Global Law Office
advises clients on a range of shipping matters including ship arrest, international maritime arbitration and charter party disputes, among other areas.
Yifeng Gao
,
Jingye Jiang
and
Ting Lei
jointly lead the practice. Gao has acted for clients on numerous international arbitration cases in a career spanning more than 20 years and the team acts for domestic and foreign shipping companies, P&I clubs, insurance companies, import/export companies, project contractors and manufacturers.
Global Law Office >
Firm Profile
About GLO
The history of Global Law Office (hereinafter the "GLO") dates back to the establishment of China's Legal Consultant Office of the Council for the Promotion of International Trade (hereinafter the "CCPIT") in 1979. After years of persistent endeavours and development, we have become one of the largest and leading Chinese law firms.
We value the principles of simplicity, integrity and positivity. As a client-centered firm, we constantly improve our service and communications qualities, focusing on efficient and creative legal solutions for our clients.
Since its inception, GLO has been and remains committed to the mission of "serving domestic and foreign clients with a globalized vision, globalized team and globalized quality". This has allowed us to always maintain a leading position in the industry in the midst of an ever-changing global economic environment.
All of our lawyers graduated from top law schools at home and abroad, most of whom hold advanced qualifications such as LL.M or above. Some of our partners are also qualified and have practiced law in the United States, the United Kingdom, Australia, Switzerland, Singapore, New Zealand, Hong Kong and other regions. Our lawyers have outstanding and diverse practice backgrounds, many of whom have worked in the courts, regulatory bodies top domestic and international law firms or industry leading corporations and institutions.
With profound legal knowledge, extensive practice experience, high professional dedication and a strong sense of professional ethics, we have proved our values and earned the trust of both domestic and foreign clients. We are highly recommended as a leading PRC law firm being recognized as such by both international and domestic legal ranking bodies and directories (Chambers and Partners, The Legal 500 and Asian Legal Business, etc.) and media for consecutive years.
We provide comprehensive one-stop legal services for domestic and foreign clients from various sectors and industries and continue to help domestic and foreign clients achieve enduring and long-term success via our unique advantages.
Our precedents

Corporate/mergers and acquisitions
The first reverse merger case in which a red chip Hong Kong listed public company spins off part of its China business to list on A share market – In 2014,Skyworth Digital Holding Ltd, a Hong Kong listed public company, achieved the spin-off and listing of its domestic set-top box business (valued at RMB 3.5bn) via China Resources Jinhua Co., Ltd. in A share market
The first state-owned red chip company listed in Hong Kong to acquire the controlling interest in an A-share company listed in China by means of a reverse takeover – In 2009, Tianjin Port Development Holdings Limited (3382.HK) acquired shares in Tianjin Port Holdings Co., Ltd. (600717.SH) from Tianjin Port (Group) Co., Ltd. for a total consideration of HK$10,961m
The first foreign general offer targeting Chinese companies on the Hong Kong Stock Exchange – In 2002,SAB Miller's general offer to buy Harbin Brewery Group in 2002
Capital markets and securitization
The first green and blue double certified China corporate Bond USD in Greater China – In 2021, GLO provided legal services for the issuance of US$500m bonds by CSSC (Hong Kong) Shipping Company Limited in Hong Kong, which is the first China corporate Bond to obtain green and blue certification at the same time
The First Panda Bonds issued by a Macau SAR Issuer – In 2021, GLO has advised Luso International Banking Limited on its issuance of the first Panda Bonds issued by a Macau SAR Issuer
The world's first simultaneous issuance of tri-product ESG bonds (i.e. green, transition and sustainability-linked bonds) – In 2021, GLO has advised China Construction Bank on its landmark multi-currency environmental, social and governance (ESG) bonds issuance, which marks a number of market-firsts in ESG finance
The first-ever offering of the US-dollar green subordinated perpetual capital notes by an Asia-Pacific corporate issuer – In 2021, GLO has advised GLP Singapore on its successful offering of the US-dollar green subordinated perpetual capital notes
The first-of-its-kind Shanghai FTZ bonds issued by a non-mainland China incorporated entity, and the first-of-its-kind issuance of USD-denominated Shanghai FTZ bonds – In 2021, GLO has advised GLP China Holdings Limited on its successful issuance of USD-denominated bonds in the China (Shanghai) Pilot Free Trade Zone (Shanghai FTZ)
The first offshore supplementary capital instruments issued by Chinese financial leasing companies – In 2020, China Development Bank Financial Leasing Co., Ltd. successfully issued the first offshore supplementary capital instruments
The first RMB dim sum bond in Central Asia – In 2020, China Construction Bank Astana Branch successfully issued 1 billion offshore RMB bonds in the international bond capital market. The first landed in Central Asia was issued in offshore RMB and was jointly traded on the Astana International Exchange and Hong Kong Listed simultaneously
First Coronavirus Combating Panda Bonds Issued by International Financial Organisations – In 2020, New Development Bank issued Coronavirus Combating Bonds
The first case in Chinese capital market in which a red chip architecture company directly issues A stocks and lists in domestic China – In 2020, China Resources Microelectronics Limited (688396.SH) listed on Technology Innovation Board of Shanghai Stock Exchange
The first perpetual bond issued by domestic non-bank financial institution – In 2019, China Bond Insurance Co., Ltd.'s 2019 RMB1.5bn perpetual bond (phase I)
The first China Industrial Internet SaaS (Software as a Service) listing – In 2019, Fangduoduo.com  (DUO) listing on Nasdaq Stock Exchange
First offshore RMB bond listed in Hong Kong and Macau – In 2019, Beijing Infrastructure Investment Co., Ltd. successfully issued 1 billion offshore RMB bonds in the bond markets of Hong Kong and Macau
The first domestic rail transit company to optimize financing and supervise corporate bonds – In 2019, Beijing Infrastructure Investment Co., Ltd. third bond
The first international development agency RMB bond that has been registered and successfully issued (since the new rules for Panda bonds were issued in September 2018) – In 2019, New Development Bank successfully issued RMB 3bn in bonds
The first issuance of Panda Bonds by an international company in the PRC – In 2014, Daimler AG successfully issued Panda Bonds
The first issuance of CNY bonds in Hong Kong, London and Taiwan markets – Between 2008 and 2013, the Dim Sum and Island Bonds issued by China Construction Bank Corporation Ltd as the first batch of Mainland-background issuers
The first OTC derivatives master agreement and relevant definitions documents in the PRC – Between 2007 and 2013, the key drafting member for the NAFMII Master Agreement and its Definitions
The first credit risk mitigation agreement (the Chinese equivalent of CDS) and credit risk mitigation warrants in the PRC – In 2009, the CRMA and CRMW issued by China Bond Insurance Co., Ltd. as protection seller
The first SOE red chip company listed in Hong Kong to acquire controlling interest in an A-share company listed in China – In 2009, Tianjin Port Development Holdings Limited (3382.HK) through its wholly-owned subsidiary Grand Point Investment Limited, acquired from Tianjin Port (Group) Co., Ltd 951,512,511 shares in Tianjin Port Holdings Co., Ltd. (600717.SH).
The first issuance of medium-term notes in the PRC interbank bond market – In 2008, Huadian Group as the first batch of issuers
The first onshore asset securitisation transaction – In 2003, Securitisation of financial receivables of RMB13.25bn of China Huarong Asset Management Company
The first offshore securitisation transaction, backed by receivables generated from PRC-based originators' offshore receivables – In 1997, COSCO offshore freight receivables securitisation project
The first and second N-Share offering and listing of PRC-based enterprises on the New York Stock Exchange – In 1992, Brilliance Automotive China Holdings Ltd and in 1994, China Yuchai International Ltd listed on the New York Stock Exchange
Project financing and others
The first leasing of aircraft – In 2001, Southern Airlines of China
The first power plant with overseas project financing – In 2000, Shandong Rizhao Power Plant
The first nuclear power plant project – In 1987, Dayawan Nuclear Power Plant
The first Sino-USA joint venture project – In 1985, Pingshuo Coal Mine
Dispute resolution
The first case of quite significant trademark ownership case in Chinese intellectual property – In 2019, Yoovidhya Family ("Redbull" trademark) intellectual property disputes
The first maritime litigation case involving the International Convention on Civil Liability for Oil Pollution Damage of 1969 – In 2002, the "Yian Jiu You 2"case
The first case to apply the Docdex Regulations of the International Chamber of Commerce regarding a L/C dispute in litigation at a PRC court – In 1996, Beijing Commercial Bank L/C case
The first successful case for recognition and enforcement of a foreign maritime arbitration award – In 1993, the vessel "Garden Gate" case
The first maritime case involving the whole procedure from ship arresting to auction of ship In 1985, the vessel "Lago" case
The first case of a Chinese company defending a lawsuit in the USA – In 1979, the "Firecracker Case"
The first arbitration case involving a PRC company in Stockholm – Represented a joint-venture company based in Guangdong Province before the Arbitration Institute of Stockholm Chamber of Commerce
International trade
Represent China Chamber of International Commerce (CCOIC) in the high-profile Section 301 investigation initiated by the US with respect to China's technology acts, policies and practices in 2017.
Staff Figures
Partners : 150 Lawyers : 588
Languages
Chinese English French German Japanese Korean
Legal Briefings
What you need to know before exporting data from China

The Personal Information Protection Law of the PRC (the PIPL) provides three mechanisms to export data out of China, namely the data outbound security assessment (the security assessment), the personal information outbound transfer standard contract (the CN SCC), and the personal information outbound transfer security certification (the security certification). The first two are compulsory, and …