Firms in the Spotlight...

Vasil Kisil & Partners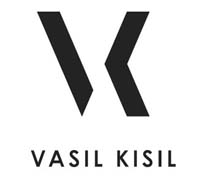 More than 28 years of successful practice in Ukraine (founded in 1992). Full-service law firm (Practices:Agribusiness, Antitrust and competition, Corporate / M&A, Dispute resolution, Energy & Natural Resources, Intellectual property, International trade, Labor and employment, Private clients, Public-private partnerships, Concessions & infrastructure, Taxation, Real estate & construction, White collar crime). Main industries: Agribusiness, Aviation, Energy, IT, Real …
View Profile...
Firms in the Spotlight...

Mamunya IP
Mamunya IP is a full-scope IP boutique focusing on patent, trademark, and design prosecution and enforcement, including litigation, as well as copyright enforcement, day-to-day IP advisory, transactions and anti-counterfeiting. The firm is managed by Оleksandr Mamunya, a well-known Ukrainian IP professional, attorney-at-law and a registered patent and trademark attorney.
View Profile...
Legal Market Overview
Ukraine is emerging from the times of crisis it experienced in recent years, although the annexation of the Crimean Peninsula by Russia in 2014 is still a source of conflict in the country's eastern region. Since the election in 2019 of former actor and comedian Volodymyr Zelenskiy to the office of president, and local elections in 2020, political and economic conditions have continued to improve in the country.
Foreign investors have been encouraged by this progress, and also by the country's continued adoption of legal reforms that are aligned with the standards set by the European Union. Although GDP growth was heavily impacted by Covid-19 in the first half of 2020, which saw Ukraine react quickly with strict measures, it has since rebounded. Despite infection rates in Kiev and the Kharkov, Ternopol and Odessa regions remaining high, the lack of social security has led many businesses to continue trading as normal.
Elsewhere, legislative reform continues apace, with a new capital markets law coming into effect in 2020, which implemented the provisions of key European Union capital markets acts, including MiFID II, MiFIR, and CRD IV. New laws governing derivatives trading and netting were also introduced, and bans were lifted on gambling and on the sale of agricultural land. There are also new rules on tax avoidance, and changes to the Tax Code of Ukraine on matters relating to asset managers, banks and securities custody operations. Ukraine is also moving to introduce green finance standards with a focus on green bonds.
There have also been notable trends in the energy market, which has been a key growth area. On one hand, there is progress with the adoption of energy sector reforms in line with the EU acquis. On the other hand, the government cut green tariff subsidy for renewable energy projects due to a lack of funds, so the sector that had drawn significant investment from the US, France and other European countries has become less attractive to international capital, and some projects have been put on hold.
Privatisation is expected to gather momentum, with the sale of state assets expected to attract foreign investment. The liberalisation of the currency and foreign investment regime under the new parliament has created a positive environment for ambitious projects, among which is a plan to make the country a European transport hub that can exploit its road, rail and air connections to the CEE region and CIS states.
In the legal market, Asters remains the largest firm, but there are many strong full-service firms, such as Aequo, Avellum, Ilyashev & Partners, Sayenko Kharenko and Vasil Kisil & Partners. Others stand out in specific practice areas, such as ARBITRADE, EnGarde Attorneys at Law and LCF Law Group in dispute resolution. Redcliffe Partners and young firm Hillmont Partners LLC are also prominent in major cross-border transactions.
There are many international law firms in Kiev, notably Baker McKenzie, Kyiv Office, DLA Piper, CMS and Dentons, as well as strong regional firms such as Kinstellar and Integrites.