Doing Business in...
Iran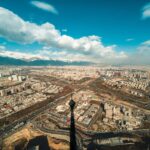 Introduction. Iran is situated at the geographic nexus of the Middle East, Levant, Russia, Central Asia and Indian subcontinent. It connects the Caspian Sea and the Persian Gulf, and lies on the ancient and modern route from the Mediterranean to the subcontinent and China. It shares land borders with Iraq, Turkey, Armenia, Azerbaijan, Turkmenistan, Afghanistan …
Contributed by Sabeti & Khatami
Read More...
Firms in the Spotlight...

Hatami & Associates International Law Firm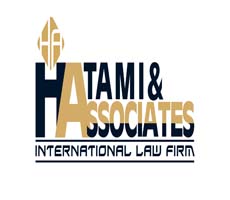 Hatami and Associates International Law Firm is a leading global business law firm. International trade, energy and foreign investment form the core of its practice. Unrivalled and unparalleled in its client services, Hatami and Associates has, throughout years of outstanding service, developed a long-lasting track record of success with a list of prominent multinationals in …
View Profile...
Legal Market Overview
Following Covid-19 and the re-imposition of secondary sanctions, the partial recovery of the Iranian rial was effectively reversed. In essence, the impact of a recession-era pandemic was further exacerbated by the Central Bank's limited access to foreign exchange reserves. In an effort to ease the fallout, delays to loan repayments and business taxes were implemented (as was the ring-fencing of 20% of the state's annual budget to fight the virus).
Despite these issues, the transfer to the Biden administration raised the possibility of improved prospects. This was encapsulated by Washington's offer to restart negotiations as Tehran reaffirmed its joint statement with the International Atomic Energy Agency regarding limited nuclear inspections.
Notwithstanding the dynamic political situation, law firms continued to secure work from companies operating in areas such as banking, construction, oil and gas, and pharmaceuticals. Specifics include legal advice on the national roll out of fintech devices, assisting with the dissolution of foreign companies, helping remaining businesses stay 'in good standing' with the Iranian authorities (particularly in relation to upstream, manufacturing and export) and facilitating joint ventures between domestic importers of medical devices and international suppliers.
Noteworthy local firms include T&S Associates (strong in foreign investment and joint ventures), Hatami & Associates International Law Firm (notable for its expertise in leasing, franchising, and licensing) and Zacon Associates, a practice headed by a partner qualified in both Germany, and England and Wales. On the international side, firms continue to advise clients in relation to dormancy, dissolution and the complexities of the Iranian market, areas in which they regularly attract clients from manufacturing, finance and life sciences. In particular, Eversheds Sutherland remains a key player, most notably in its ongoing work for the National Iranian Oil Company in a dispute with the UAE's Crescent Petroleum.