Doing Business in...
Cyprus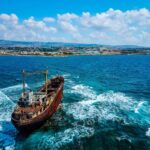 C. Samir & Co LLC. Our remarkable deliverance of unique solutions and projects over the single course of five years positively represents our vision and ambition for future undertakings. Such is equally translated through our diversified clientele covering more than 35 countries and 65 jurisdictions. We stand as The Law Firm of choice for clients …
Contributed by C.SAMIR & CO. LLC
Read More...
Legal Market Overview
The pandemic has had an impact on Cyprus but the island does not appear to have been as badly affected as some other countries.
E-commerce is increasingly coming to the fore in Cyprus. This trend was prevalent even before Covid-19. Cloud computing is a hot topic at the moment and companies are seeking advice on GDPR compliance.
Firms that specialise in dispute resolution continue to be busy. Currently there seems to be a particular focus on litigation. Shareholder agreements are being reviewed by law firms and several shareholder disputes are on the brink of litigation. Many companies however have liquidity problems. Due to these financial constraints, numerous law firms are noticing that shareholders are more amenable to the settlement of their disputes out of court as the court process is slow in Cyprus. Also, there is plenty of regulatory work available for firms that specialise in this evolving area.  The government wants to continue to attract foreign investment in the country.
In addition there has been an uptick in restructuring work.  Several firms have been busy providing legal opinions on the capacity of Cypriot companies on major cross-border deals. The non-performing loan market has been active too.
Firms that have a strong private wealth offering are weathering the financial storm. There has been an increase in instructions related to wealth planning, particularly in regard to the establishment of family offices.
One major recent development is the controversial proposed abolition of the passport scheme in Cyprus. The citizenship through investment scheme has been in operation in its current form since 2013. This has allowed foreign individuals to invest a substantial sum of money in the country in exchange for citizenship. It has generated a lot of work for numerous law firms on the island.
Overall, the legal market in Cyprus is becoming more sophisticated as firms are developing specialism in different practice areas. Those that have also carved out niche expertise in fintech and the renewable energy sector should have a good year.