Firm Profile > Druces LLP > London, England
Druces LLP
Offices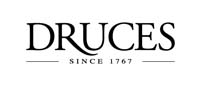 Druces LLP
SALISBURY HOUSE
LONDON WALL
LONDON
EC2M 5PS
England
Druces LLP > The Legal 500
Rankings
Druces LLP >
Firm Profile
Founded in 1767, Druces is an ambitious City of London law firm known for advising public and privately-owned businesses, financial institutions and wealthy individuals across a range of industry sectors. We combine cutting edge legal advice with traditional service for our clients and pride ourselves on the long-term relationships we build with our clients and the value we add to their businesses.
We provide high-value expertise in the areas of corporate & capital markets, banking & finance, dispute resolution, international trade, real estate and private wealth. A large part of our work is international and we were the founder members of the Alliance of Business Lawyers, a worldwide network of law firms enabling us to provide a seamless cross-border service for our clients in the UK and overseas. We regularly advise international clients on English law matters.
Druces merged successfully with well-respected London law firm Ronaldsons in 2018, bolstering our Capital Markets team with the arrival of two leading Natural Resources sector specialists. Druces is now recognised as one of the UK's top 15 law firms for the number of AIM listed clients we advise and we are ranked second in the UK for Basic Materials Clients* (*July & September 2019, Aim Adviser Rankings).
We also announced our merger with City of London-based law firm, Sykes Anderson Perry (October 2019) as part of our continued strategic growth and development. The merger has strengthened Druces' Private Client and Real Estate practices in particular and brings additional specialisms including Leasehold Enfranchisement and French real estate. Our Private Client team's international cross border capabilities have also been bolstered by the arrival of dual-qualified lawyers able to advise on French and Spanish private client issues.
The firm: Responsiveness and discretion are the hallmarks of our firm and have been for more than 250 years. The firm celebrated its 250th year in 2017 and continues to build on the qualities of integrity, personality, adaptability and ambition that have underpinned the firm's success and reputation.
The firm's core services are corporate, banking and finance, employment, commercial property, commercial and property litigation, international arbitration, charities, private wealth and contentious probate, and high-value residential property. The firm's core client base includes investor-entrepreneurs, banks, other significant businesses, charities and the independently wealthy.
Types of work undertaken: Druces has a strong industry focus on natural resources, real estate finance, banking and finance, family offices, charities and healthcare. The firm is also highly regarded for its international wealth and fiduciary practice and has strong international links.
Corporate and commercial: For our corporate clients we bring together established and specialised commercial, financial and corporate teams to ensure they succeed whether they are listing, merging, buying, selling, expanding, relocating, restructuring or litigating. Druces' lawyers have in-depth experience in relation to mergers, acquisitions and disposals, capital markets (with a significant specialism in natural resources), corporate finance, corporate reorganisations, equity and debt capital markets, private equity investments, start-ups, spin-outs, management buy-ins and buy-outs, commercial contracts, cross-border deals, national and international joint ventures and inward investments. The team also has particular interest and expertise in advising on a wide range of regulated business transfers, including instructions as diverse as insurance demutualisations through to the sale of banks and stockbrokers.
Private wealth and taxation: Druces' Private Client team has a significant presence in the London private wealth market and helps clients with their complex tax, fiduciary and estate issues, both in the UK and internationally and across both contentious and non-contentious matters. Services include: Tax & Trusts, International Wealth – advisory services for non-UK domiciled clients both resident and non-resident in the UK and their fiduciaries, structures and businesses, Succession Planning, High-Value Residential & Commercial Property, Contentious Trusts, Probate (including French probate) and Dispute Resolution, Charities, HNW Immigration (Investor & Entrepreneur) and Bespoke Corporate Advice.
Real Estate: Druces' large and experienced team of real estate lawyers provides a complete commercial and residential property law service to a wide variety of corporate and individual clients. The firm's commercial property lawyers act for a wide range of developers, investors, occupiers and financiers. Clients range in size from large organisations to smaller entrepreneurial concerns. The firm has particular expertise and longstanding experience in acting for clients investing in property syndicates, having pioneered such structures over 20 years ago.
Banking and finance (inc Islamic finance): the firm is involved in asset finance, property finance, acquisition and trade finance, restructuring of debt and equity, and project finance and is also experienced in assisting on finance involving shari'ah-compliant structures. The firm's banking and finance team is on the panel for a number of clearing banks as well as smaller and specialist banks. In addition to being on panels for these clients the firm acts for a number of other banks and lending institutions.
Dispute resolution: Druces provides specialist commercial litigation services in three main areas: commercial and contractual disputes; disputes relating to partnerships, joint ventures, shareholdings, and corporate structures; and professional negligence claims for claimants. It also has very strong experience of handling all types of arbitration under the full range of rules including LCIA, ICC, ICSID, GAFTA (and other trade associations) and CIArb as well as under the Arbitration Act 1996. It has particular experience in dealing with international trade and commercial arbitrations, and investment treaty arbitrations. As well as handling arbitrations in England and Wales it is often called on to manage or provide advice and assistance with arbitrations conducted overseas.  The team also works alongside the firm's Insolvency & Restructuring practice.
Employment & Business immigration: the employment lawyers at Druces advise and act for employers and employees in relation to all manner of employment issues, including drafting and negotiating employment contracts, staff handbooks, changes to terms and conditions of employment, advising in relation to employers' statutory obligations and advising in relation to TUPE transfers on corporate acquisitions. We have also built a business immigration practice over the past four years which now advises organisations and individuals on the full spectrum of immigration advice. The firm's clients include employers, banks, financial institutions, insurance companies, recruitment consultants and charities, as well as senior high-net-worth and board-level employees.
Staff Figures
Number of UK partners : 23 Number of other UK fee-earners : 40
Languages
French Italian German Russian
Diversity/Community
Corporate Social Responsibility is at the heart of our firm and we endeavour to be recognised not only for our reputation in delivering a broad range of legal services, but also for our longstanding commitment to the wellbeing of our staff, our local community and the environment.
Druces is a member of Heart of the City, the UK's largest responsible small business network, which means we have the tools and resources readily available to better assist us implement our core initiatives.
The Community
Our people have the skills and energy that can make a real difference to the communities we work in. By working alongside local charities, schools and not-for-profit groups, we are able to focus our efforts and resources for the greatest impact.
Druces' staff actively participate in a wide range of organised fund-raising activities, including the London Legal Walk and Standard Chartered Great City Race. As a firm we are committed to supporting our local communities and as such make an annual food donation to the Whitechapel Mission, a long-standing organisation combating homelessness in London.
Our staff also regularly take part in individual charity fundraisers, recently they have been involved in the Prudential Ride London-Surrey, Teenage Cancer Trust volunteering and the MacMillan Charity Hike.
We are currently working with one community-based organisation to formalise the support we can offer them. We hope to announce this shortly.
The Environment
We have taken significant steps to improve the firm's environmental performance and we encourage all members of staff to adopt ethical principles, both in the office and in their daily lives. Our most recent initiative was the reduction of single use plastic. As a responsible business we seek to actively reduce our energy consumption, recycling and reusing materials, promoting sustainable travel and procurement.
In order to reduce our impact on the environment, Druces endorses a variety of sustainable initiatives that are incorporated into our business practices and are echoed in the mindful way we obtain goods and services, and in the choice of the suppliers and partners we work with. This includes ensuring all lightbulbs are energy efficient, sourcing Fairtrade products and purchasing goods from outlets that are accessible for collection, to reduce our carbon footprint.
We practice a zero-waste policy and urge all members of staff to think before they print, or recycle the unwanted files.
Our People
Druces is an equal opportunities employer, striving to regard all people equally regardless of their gender, age, religion, racial group, nationality, sexual orientation, marital status or disability.
We have established several initiatives within the firm to ensure Druces remains an encouraging, diverse and rewarding place to work. Our in-house 'committee' develops and supports out of office events and activities for team building, thereby developing a more collegiate environment for all. Recent events include a theatre trip, a sporting event and a team building exercise.
We are currently looking at introducing some employee internal wellbeing initiatives for all members of staff to take part in and enjoy.
Top Tier Firm Rankings
Firm Rankings