Firm Profile > Ogier > Tortola , British Virgin Islands
Ogier
Offices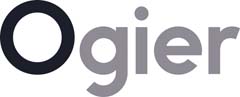 Ogier
RITTER HOUSE, WICKHAMS CAY II
PO BOX 3170, ROAD TOWN
TORTOLA VG1110
British Virgin Islands
Ogier > The Legal 500
Rankings
Ogier >
Firm Profile
The firm
Ogier provides practical advice on BVI, Cayman Islands, Guernsey, Jersey and Luxembourg law through our global network of offices across the Asian, Caribbean and European timezones. With a growing team of more than 550 people around the world, they regularly win awards for innovation, client service and quality.
Ogier acts for leading global financial institutions, investment managers and corporate entities from start-ups to global household names and are also instructed by many leading law firms and other intermediaries on many of the noteworthy and complex transactions and cases that involve BVI law across sectors including financial services, investment funds, energy and infrastructure, consumer goods and retail, life sciences, leisure and entertainment, manufacturing and real estate.
Areas of practice
Banking and Finance: advice on all areas of banking regulation, documentations, financing structures, margin lending, NAV facilities, GP/Management Company Facilities
Corporate: extensive experience advising on the establishment of many forms of domestic and cross-border corporate vehicles, investment trusts and partnerships, as well as advising on private placements, initial and other public offerings, mergers and acquisitions, reorganisations, joint ventures and disposals.
Investment Funds: advice on fund formation, structures, regulation, deregistration, termination and ongoing advice to investment funds and managers. Many of the firm's specialists have played a leading role in developing market practice and drafting progressive funds legislation across a number of our jurisdictions. The firm's Regional Managing Partner, James Bergstrom is the principal architect of Ogier's Cayman funds practice and recognized as a leading specialist in the industry. The team has particular strength in advising private equity sponsors and investors on all aspects of closed-ended funds including portfolio company transactions. With the additional support of the experienced fund finance and dispute resolution specialists, the team provide a one-stop-shop for the full funds lifecycle ranging from fund formation, structuring, regulation, corporate governance and investor disputes through to management of liquidity and business interruptions, strategic investor arrangements and wind-down and termination situations.
Dispute Resolution: Ogier has one of the largest offshore teams advising on technical, strategic and procedural aspects across the spectrum of contentious commercial issues and disputes. This includes advice in relation to trusts, funds, companies, shareholder issues, director's duties, investment performance, banking and other financial transactions. Our team has a pedigree in local and cross-border trust dispute resolution. Ogier counts as its clients a large number of the leading institutional and independent fiduciary businesses offshore. Ogier's Restructuring and Insolvency team offers legal advice to banks, financial intermediaries and corporates, as well as onshore counsel and other professional services providers in connection with company structures. The firm also has excellent relationships with regulators in the Cayman Islands and the British Virgin Islands.
Private Wealth: The team has extensive experience of advising on the establishment of private trusts, foundations, purpose trusts and other vehicles typically used by private clients, relocation of ultra-high net worth clients to the Cayman Islands and the establishment of complicated trust structures. The team also has a strong focus on succession planning for family owned businesses.
Property: Ogier has particular expertise in complex real estate development, large infrastructure projects and clean energy projects. The team also advises on commercial property portfolio acquisitions and disposals and residential property purchases. The team recently advised on a record breaking ultra-luxury residential purchase valued at $9.45million.
Local Legal Services: one of the largest locally based teams of specialists in the Cayman Islands. Ogier has considerable experience in negotiations with both the Government of the Cayman Islands and the various statutory boards that approve necessary licenses and permits. The team regularly assists clients with the acquisition and disposal of businesses, aircraft and yacht registration, employment, immigration, property finance, special economic zone businesses, wills and trusts.
Regulatory: Our multi-disciplinary team can help you navigate these increasingly regulated environments through each stage in the business lifecycle: start up and relocation, operation, expansion and change. Prevention of issues is preferable but where things have gone wrong, we provide effective solutions to clients including banks, major corporates, investment managers, fund administrators, trust companies and private clients. Our team has particular expertise with Financial services regulation, data protection, authorisation, licensing and registrations, anti-money laundering and corruption, cross border investigations and enforcement and risk management. The firm has longstanding and professional relationships with industry regulators in both Cayman (The Cayman Islands Monetary Authority) and the BVI (Financial Services Commission).
Restructuring and Insolvency: Ogier's team handles challenging domestic and cross-border assignments. Our Restructuring and Insolvency team covers multiple jurisdictions and includes lawyers who specialise in a range of legal disciplines including corporate, finance, litigation and arbitration.
The team advises banks, financial intermediaries and corporates, and have extensive international experience advising on contentious and non-contentious offshore restructuring and insolvency matters. Ogier often advise in conjunction with onshore counsel and other professional services providers in connection with company structures.
Structured Finance: Ogier provides specialist offshore legal advice on all aspects of establishing and operating offshore special purpose vehicles (SPVs) and listing agent services in relation to listings of debt on the Cayman Islands Stock Exchange. The team has in depth knowledge of aircraft and other asset finance, asset backed securities, debt issues, CDOs, CLOs, CBOs and CFOs and set-off and netting advice.
Listings: Ogier has specialist teams offering exceptional levels of expertise to assist issuers wishing to list on the CSX, where Ogier has been a full listing agent since 2004. The CSX specialises in the listing of mutual funds, hedge funds, structured debt securities, Eurobonds, Islamic products, preferred shares, depository receipts, derivative warrants and international equity. The firm is a recognised leader in the industry and has the largest share of Eurobond listings across the Cayman Islands Stock Exchange (CSX). The services provided by Ogier includes helping with the initial listing process and ensuring that all continuing CSX obligations are observed in respect of those listings.
Main Contacts
| Department | Name | Email | Telephone |
| --- | --- | --- | --- |
| Corporate | | | |
| Dispute Resolution | | | |
| Banking and Finance | | | |
| Private Client and Trusts | | | |
| Investment Funds | | | |
| Structured Finance | | | |
| Regulatory | | | |
| Restructuring and Insolvency | | | |
| Listing Services | | | |
Staff Figures
Number of resident partners : 5 Number of resident fee-earners : 15 Total number of partners : 66 Total number of fee-earners : 293
Press Releases
Ogier has been awarded its fourth major industry award this year after being named Offshore Law Firm of the Year at the Asian Legal Business Hong Kong Law Awards 2019.
An Ogier team in Luxembourg led by Fabien Debroise working alongside Nicolas Milles and Caleb Holder has advised Usiminas, a South American based steel producer, on its USD750 million listing of bonds on the Euro MTF of the Luxembourg Stock Exchange.
Funds specialist Sophie Reguengo has been promoted to partner in Ogier's leading Jersey investment fund team.
Working on the relocation of the JEP's team from Five Oaks back to town was a pleasure for Ogier's property law specialists. The JEP and Guiton Group have been a long-time client of Ogier's Local Legal Services team.
Eight members of Ogier's Jersey office have progressed to new roles across the firm's business services, corporate administration and legal teams.
Nic Journeaux, one of Jersey's most experienced litigation lawyers, has joined Ogier.
Jennifer Fox, Ogier's newest Dispute Resolution partner in the Cayman Islands, has worked on some of the largest offshore disputes in the past decade.
Ogier has been named Legal 500 UK Offshore Law Firm of the Year 2020, a firm-record fifth time it has received the accolade from a major industry body in one year.
Ogier has advised Dream Global Real Estate Investment Trust on the$6.2 billion transaction which saw all the REIT's subsidiaries and assets acquired by affiliates of leading global investment firm Blackstone Group Inc.
Michael Snape in Ogier's Hong Kong Dispute Resolution team has been promoted to managing associate.
Ogier's contentious and non-contentious trusts and private wealth services in Cayman continue to lead the market with a top tier ranking in the latest Legal 500 guide.
As the drive to act on EU and international recommendations continues to gather pace, the Cayman Islands Government began the New Year with their much-anticipated move to introduce new requirements for the registration of unregulated investment funds.
A cross-border Ogier team has advised Boston-based private equity firm ABRY Partners on a significant growth investment in Options Technology, a leading global provider of technology services to customers in the financial services sector, including investment banks, hedge funds and proprietary trading firms.
Ogier's Global Head of Dispute Resolution and Contentious Trusts Rachael Reynolds was named Offshore Litigator of the Year at last night's Citywealth International Finance Centre awards. Ogier also took home Law Firm of the Year awards in Jersey and Hong Kong & Singapore.
Ogier scooped two major Law Firm of the Year titles at last night's Citywealth IFC Awards.
The annual online Anti-Money Laundering (AML) and Counter Terrorist Financing survey of the
Commission de Surveillance du Secteur Financier
(CSSF) is now available.
Ogier has announced six promotions in its Jersey team this month.
Ogier has announced four promotions in its Hong Kong legal and corporate administration teams.
Legal Developments
The Cayman Islands Government has passed a number of amendment laws to strengthen Cayman's anti-money laundering and counter-financing of terrorism regime. The laws, published on 8 August 2019, are intended to help address certain recommended actions in Cayman's legislative framework identified by the Caribbean Financial Action Task Force in its evaluation report published in March 2019.
The Cayman Islands Data Protection Law, 2017 (DP Law) is currently scheduled to come into effect on 30 September 2019.  Once commenced, it will enact a framework of rights and duties to regulate the processing of individuals' personal data broadly based on the same internationally recognised privacy principles that form the basis for other data protection laws globally.  The DP Law will regulate the processing of all personal data in the Cayman Islands and will affect any entity established in the Cayman Islands, including investment funds, that processes personal data regardless of whether such processing takes place within the Cayman Islands and regardless of whether the personal data relates to Cayman individuals.  For our full briefing see Cayman Islands Data Protection Law: An Ogier Client Guide.
The Income Tax (Substance Requirements)(Implementation) Regulations, 2018 as amended (the Substance Regulations) came into force on 1 January 2019 and have recently been further updated by The Income Tax (Substance Requirements)(Implementation)(Amendment) Regulations, 2019 (the Amendment Regulations), with effect from 1 August 2019.  The Amendment Regulations have extended the scope of the Substance Regulations to include all tax exempt bodies that have been granted an exemption under paragraphs (3) and (5) of Schedule 1 of the Income Tax (Exempt Bodies) (Guernsey) Ordinance, 1989 (as amended) (the Exempt Bodies Ordinance).  In addition, the Amendment Regulations clarify the scope of the Substance Regulations in relation to IP Assets and High Risk IP Companies – the balance of this note focuses on the change in status of tax exempt bodies. 
The rules recognising the legal formality of wills in the Cayman Islands are prescriptive, requiring the will to be executed in writing, signed at the foot of the document by the testator and witnessed by two witnesses who formally attest the will in writing in the presence of the testator.
On 8 August 2019, the Luxembourg Government submitted a draft law to the Parliament (the Draft Law) to implement the Council Directive (EU) 2017/952 of 29 May 2017 (ATAD 2 or the Directive) into Luxembourg domestic law.
Ogier's fund finance team now offers Luxembourg legal advice from a US time zone with the return of fund finance specialist Catharina von Finckenhagen to the Cayman Islands as a dual-qualified Luxembourg advocate and Cayman attorney.
The Cayman Islands Government has passed a number of amendment laws to strengthen Cayman's anti-money laundering and counter-financing of terrorism regime. The laws, published on 8 August 2019, are intended to help address certain recommended actions in Cayman's legislative framework identified by the Caribbean Financial Action Task Force in its evaluation report published in March 2019.
As of 1 March 2019, the Luxembourg law of 13 January 2019 (the Law) creating a register of beneficial owners (Registre des bénéficiaires effectifs or "RBE") is in force.
EU finance ministers have formally approved Jersey's economic substance legislation by removing the jurisdiction from the "grey list" on 12 March 2019 and the Privy Council granted formal approval to the Taxation (Companies - Economic Substance) (Jersey) Law 2019 (the Law) on 13 March 2019. The Law takes effect from 1 January 2019.
Top Tier Firm Rankings
Firm Rankings