Law Lane Solicitors > London, United Kingdom: England and Wales > Firm Profile
Law Lane Solicitors
Offices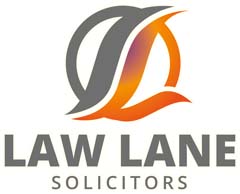 Law Lane Solicitors
43-45 Broadway
STRATFORD
LONDON
E15 4BL
United Kingdom: England and Wales
Law Lane Solicitors >
Firm Profile
The Firm:
Since its founding in 2015, Law Lane Solicitors has expanded exponentially. Five directors serve the company. who are each equity partners. They are Tahir Khan, Ghulam Mustafa, Salman Shah, Sikandar Ali Jatoi, and Saghir Ahmad. The directors have collectively worked in the legal industry for decades. Everyone specialises in a different field.
The firm has always aimed to be a multidisciplinary and cross-disciplinary practise since its inception. Currently, there are about 60 individuals working in various departments at the company. Lawyers, in-house attorneys, trainees, caseworkers, paralegals, administrative personnel, and volunteers are all included in the staff. Law Lane values interns as part of their mission to provide opportunities for the community and inspire the next generation to pursue legal careers. Law Lane is always looking for talented people who have something to contribute and who can make a special contribution to the development of the firm. The company also makes an effort to support employees in realising their full potential.
Each client to Law Lane Solicitors is appreciated. The company takes pleasure in adapting its strategy to each client's unique needs and is renowned for offering quick, wise, and insightful answers.
Being a young pioneer in the legal sector, the firm is continually looking to expand and improve. To make the firm's services more available to people who require them, there are plans to expand its legal aid financing to a number of its departments. The firm also wants to grow its expertise in fields like jail law and mental health. In doing all of this, they are striving to meet and exceed their current Lexcel accreditation standards.
Areas of Practice:
A multi-disciplined company, Law Lane Solicitors aims to serve the general public and persons from all walks of life. Both business and private clients are part of the clientele.
The following areas are areas of particular expertise for the company:
Immigration & Asylum
Residential & Commercial Conveyancing
Personal Injury
Family Law
Housing Law
Wills & Probate
Civil Litigation
Corporate Law
Medical & Professional Negligence
Motoring Offences
Insolvency & Bankruptcy
Further Details:
Immigration:
Dealing with entry clearance requests, leaves of absence under and outside the Immigration Rules, including long-term stays, work permits, student and spousal visa requests, requests for EEA residence permits, naturalisation requests, human rights requests (ECHR Art. 8), appeals, and judicial reviews.
Family:
Fee-earners in this division handle custody disputes under public law, private law matters involving child contact and residency, and applications for non-molestation and occupation orders.
Civil Litigation:
Small- to multi-track civil claims and disputes are handled by this department. The firm litigates a wide range of cases, from disputes over contracts to the pursuit of complaints against government agencies. Moreover, assistance is offered when filing court applications, such as those to set aside judgements. The firm appears in district courts, appeals courts, and high courts.
Offices:
Head Office: 43-45 Broadway, Stratford, London, E15 4BL
City Branch: 6 Gate Street, Holborn, London, WC2A 3HP
Croydon Branch: 22 Addiscombe Road, Croydon, London, CR0 5PE
Staff Figures
Directors : 5 Registered Foreign Lawyers : 3 Solicitors : 18 Medical Expert : 1 Cost Drafter : 1 Trainee Solicitors : 8 Immigration Consultant : 1 Paralegals : 15 Other Staff : 7
Languages
We are able to assist customers from all over the world and ensure that they fully comprehend every aspect of their case because we speak more than 40 languages. - English - Urdu - Punjabi - French - Albanian ... and many more!
Client Testimonials
Newham College
Skills Training UK
15billionebp