Apolo Abogados > Guayaqui, Ecuador > Firm Profile
Apolo Abogados
Offices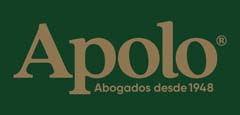 Apolo Abogados
Jurin 105 y Malecon Simon Bolivar
Edifico Apolo River Tower
6to piso
10903
Ecuador
Apolo Abogados > The Legal 500
Rankings
Apolo Abogados
is perhaps best known for its focus on the export industry, with a corporate practice that features a client base revolving around aquaculture, fishing, and shipping. Beyond these sectors, the firm also advises auto-importers including Grupo Induauto and delivery platform services such as Delivery Hero. With experience that ranges across capital markets matters, M&A transactions, and the implementation of commercial contracts, the team is co-led by
Rafael Balda Santistevan
and
Andrés Suárez
. Key corporate associate 
Adelina Barahona Gonzalez
focuses on structuring arrangements.
Practice head(s):
Rafael Balda Santistevan; Andrés Suárez Trujillo
Testimonials
'Apolo has an excellent team, with experts in different areas of the legal field. They are very up-to-date and are top-notch professionals, unlike other studios that do not have professionals trained in different legal areas.'
'Their professionalism, quality of people, kindness and transparency stands out.'
'Each team member is an expert in a different legal area and they support us very efficiently.'
'The Apolo lawyers carries out a complete and multidisciplinary accompaniment in all the matters that we have requested, with the speed and the treatment that they always given us being important for us.'
'Their theoretical knowledge, reactivity and close and professional treatment.'
Key clients
Isca Camaronera – Grupo Fajardo
Shrimpcorp
Grupo Burgos
Sopace
Monica Mora
Grupo Solano
Delivery Hero
SC Johnson
Induauto
Agrizon
Work highlights
Advised Sopace on the acquisition of a business that consists of an industrial shrimp processing plant, incouding the drafting of various agreements in order to ensure all the assets inherent to the business were transferred.
Undertook due diligence on behalf of Cosco Shipping Lines Ecuador, so as to facilitate the forming of a new company and the signing of a joint venture agreement with Delpac.
Negotiated and drafted contractual documents for Induwagen to obtain the representation and distribution of SMAC brand vehicles and spare parts manufactured by the Chinese company SAIC Maxus Automotive.
Apolo Abogados
is particularly active in the maritime and port sectors, frequently acting on behalf of its clients in relation to applications for tax exemptions, the payment of tax liabilities and the completion of investment contracts. Led by
Carlos Arosemena
, who has experience in the design and submission of regulatory proposals to the tax authority, the practice group also undertakes tax litigation and administrative disputes, with recent highlights including successfully bringing a case against the SRI seeking the approval of an exemption before the country's Administrative Court.
Testimonials
'The professionalism, commitment and integrity with which they provide their services mean that we can count on a preferred partner in our business management.'
'1st category professionals, rightly led by their leaders. They focus on satisfying the client with alternatives that allow it to keep the business going and complying with all the principles of transparency and ethics that the organisation demands.'
'The Apolo team is always one step ahead of the needs of its clients. They analyze our company and suggest things that we do not have on the radar. They help in the optimization of the company's resources.'
'The advice is very personalized, and they are 24/7.'
'The Apolo team is quite agile and has extensive knowledge in the aquaculture sector.'
'Agility to capture customer needs and respond quickly with different alternatives.'
Key clients
Grupasa Grupo Papelero
Promarisco
Empacadora Grupo Granmar
Sociedad Ecuatoriana de Alimentos y Frigorificos Manta Seafman
Eurofish
Inarpi
Cuentas en Participación Langostioro-Coodaesvir
Asociación de Productores de Alimentos Balanceados
Flanders Dredging Corporation
Inbalnor
Work highlights
Obtained an exception in favour of Grupasa Grupo Papelero, allowing it to exempt the company's entire income tax (other than that connected to new investments).
Sponsored a lawsuit on behalf of Cuentas en Participación Langostioro-Coodaesvir against the Tax Administration, regarding an exemption.
Sponsored Pacificterminal's signing of an investment contract to ensure the application of an exemption under the Productive Promotion Law.  
Apolo Abogados
is best known for its focus on the aquaculture industry, with an offering that provides prominent entities in the segment with advice on land usage, leasing agreements, and administrative relations with public authorities. Led by
José Gabriel Apolo
and
Pablo Cevallos
, the team also acts on disputes with local authorities regarding the termination of leasing agreements and revocation of concessions and permits.
Andrés Suárez
is also a key member of the team and is well regarded for his expertise in transactional structuring.
Practice head(s):
Jose Gabriel Apolo; Pablo Cevallos
Testimonials
'Differential treatment for all customers.'
'Good personal relationships, cordiality and execution of cases in the least possible time.'
'They are a complete team, they have professionals in the various branches to solve any problem successfully.'
'Agility and professionalism, José Gabriel Apolo and the rest of the team are very good at their work.'
'What gives this practice a competitive advantage is its specialized knowledge in public law, with an emphasis on municipal regulations and management, which is essential to adequately advise clients in the real estate sector, particularly those with businesses in Quito and Guayaquil.'
'Municipal regulations are increasingly complex and specialized, which is why the experience of this practice in terms of land use and occupation is highly appreciated.'
'Certain lawyers of Apolo, such as Pablo Cevallos, have in-depth knowledge of the administrative environment and the regulatory environment of the municipalities of Guayaquil and Quito, due to their extensive work experience in these entities. This allows you to get to know these municipalities, how they work and how to technically and legally solve problems related to the granting of construction permits and authorizations or other procedures related to real estate development.'
Key clients
Satukin
Camaronera Isca
Grupo Burgos
Camronera Escalante
Group Rosales
Acuyul
Grup Jadran
Aqua-Hoa
Grupo Omarsa
Pesalmar
Work highlights
Advised Satukin on the purchase of a 584-acre plot of land in the canton of Yaguachi, Guayas Province.
Advised Camaronera Isca, on the purchase of a 200-hectare shrimp farm.
Advised Burgos Group on the purchase of an 18,493 square metre plot of riverside land in the Durán canton, allowing the company to unify its shrimp loading and unloading activities.
Apolo Abogados
frequently acts for major shipowners and insurance companies in litigious matters.
Apolo Abogados >
Firm Profile
Our corporate department team is known for having multidisciplinary professionals, which provides us with a global view of all matters related to starting a new business, closing a joint operation with a partner or ally, selling an ongoing business in part or in whole, merging companies, financing projects or signing a settlement agreement to solve a controversy between partners or allies. Thus, Apolo's corporate and M&A department analyses the social, financial-accounting, labour and tax implications, of regulatory compliance with national or local authorities, among several other organizations, even when the implementation of specific efforts in some of these fields is in charge of other departments of the firm, in which case Apolo has internal procedures that ensure proper coordination and quality of service.
Main Contacts
| Department | Name | Email | Telephone |
| --- | --- | --- | --- |
| Corporate, M&A, Real State, Aquaculture | Jose Gabriel Apolo | jgapolo@apolo.ec | +593992309638 |
| Corporate, M&A, Dispute Resolution, Fisheries law | Javier Cardoso | jcardoso@apolo.ec | +593997455668 |
| Corporate, M&A, Banking and Finance | Andres Suarez | asuarez@apolo.ec | +593991232351 |
| Corporate, M&A, Banking and Finance | Rafael Balda | rbalda@apolo.ec | +5937354545 |
Staff Figures
Administrative staff : 16 Legal assistants : 5
Languages
Espanol French Italian Portugese
Spotlights
ECUADOR
Founded in 1948, Apolo Abogados is the firm with largest presence in the main cities of Ecuador. Our firm advice the highest exporters and multinational companies that want to invest in Ecuador. As our work focuses on project development, M&A and corporate, real estate, labour, tax, Energy & natural resources, aquaculture, fisheries, maritime and dispute resolutions on multi-jurisdictional matters we have collaboration with our international network, and can manage cross-border expertise to serve our clients with distinction and exceptional service.
Our law firm provides fully personalised attention to our clients and prompt response to requests. In all the cases, our clients know that they can expect direct attention from a senior associate that has several years of practice, expertise on the matter and good relationship with public and private sector bodies, entities and offices, linked to successful results. Furthermore, our firm includes attorneys with extensive experience in mergers and acquisitions, wealth consulting and structuring, corporate procedures, creation of highly complex fiduciary business structures, bank financing, capital markets, Contracts for the International Sale of Goods, advise to fishing enterprises, etc.
In all cases, Apolo ensures preferential attention, professionalism, high technical rigour and promptness on the procedures to be carried out, whether it is the issuance of a legal opinion, preparation of contracts, or carrying out procedures related to an internal or third party business operation before the relevant authorities. Our Law Firm is currently in the process of being certified with the ISO 37001 (Anti-Bribery Management Systems).
Today our more than 500 clients include large value-added exporters, importers, producers, industries, ports, foreign trade logistics operators, traders, educational groups, etc.  By obtaining, for example, tax exemptions or the authorized exit of goods in customs disputes, we have come into contact with the entire dynamics of the taxpayer's operation, which has allowed us to create a circuit of permanent advice and support.
In accordance with our Firm's culture in adding value to our corporate clients' economic activities, the Tax and Customs Law Department's main goal is to identify unnecessary tax burdens as well as benefits and incentives in order to present our clients with their best and most efficient options according to our legal system. The gains and savings that can obtain our clients from the correct application of tax law are our job and our passion, so that they can focus on what they do best: their business and their profits.
Our firm is the one that has promoted and negotiated most the signing of Investment Contracts with the State, to provide tax stability to such investments, protect the value of real estate and achieve other exemption benefits to our clients. One of the most dynamic development areas in which our firm is currently working is consultancy in the shrimp sector. This sector's exponential growth has demanded an increase in the number of consultancies, especially with regard to internal taxes (income tax and VAT) and the controls carried out by the customs authority.
We also get to know the business of our clients and the sector in which they operate, in order to offer an effective service, tailored to their particular needs. This approach enables us to create solid, long-lasting client relationships.