Apolo Abogados > Guayaqui, Ecuador > Firm Profile
Apolo Abogados
Offices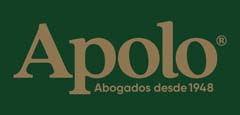 Apolo Abogados
Jurin 105 y Malecon Simon Bolivar
Edifico Apolo River Tower
6to piso
10903
Ecuador
Apolo Abogados > The Legal 500
Rankings
Apolo Abogados
 '
has a multidisciplinary team of experts in different areas of law
' and '
is very well connected with the authorities in the area
'. Group head
Rafael Balda Santistevan
draws on previous experience from working in the private sector as a consultant for public and corporate affairs. The team includes several multidisciplinary lawyers, such as associate
María José Arias
, who deals with a range of corporate issues, as does the group more widely. These matters include transactions, corporate structuring and other corporate procedures.
Testimonials
'The firm is very transparent and efficient. We feel satisfied with the results and their way of treating us.'
'They are very well connected with the authorities in the area, which helps a lot to make the procedures flow.'
'They have a multidisciplinary team of experts in different areas of law and enjoy excellent prestige in Ecuador. Its management is highly efficient and effective.'
'The people who make up the team are extremely professional, which transmits confidence in the legal matters on which they work.'
Key clients
Induauto
Deloitte & Touche Ecuador
MSC Mediterranean Shipping Company
Servicios y Agenciamientos Maritimos SAGEMAR
Grupasa Grupo Papelero
Produambien
Nordea Bank
Distrisoda
Opalis
PSA Marine Peru
Emibla
Normacpez
Caberopin
Industrial Pesquera Santa Priscila
Xianmeilai
Urbaser
Delivery Hero
Pedidos Ya
Johnsonwax del Ecuador
Omarsa
Soluciones Globales de Vivienda Gloablvivienda
Work highlights
Assisted Soluciones de Vivienda Globalvivienda in negotiating a partnership with an Austrian group, aimed at developing a manufacturing facility for prefabricated PVC housing.
Advised Ecuacultivos Group on the negotiation and structuring of a complex deal to acquire Aguayo Group's shrimping business operations.
Provided advice to MSC on several issues relating to the Container Stevedoring and Terminal Services Agreement entered into with Contecon Guayaquil and the possibility of compensation exposure.
Apolo Abogados
offers tax and customs law experience to clients in the maritime and port sectors, focusing on tax efficiency, liabilities and regulatory proposals directed at the country's tax authority.
Carlos Arosemena
steers the practice alongside
José Gabriel Apolo
in Guayaquil, with the group also capable in contentious matters, particularly those relating to tax benefits and exemptions.
Practice head(s):
Carlos Arosemena; Jose Gabriel Apolo
Testimonials
'Strengths include a personalised and immediate service at an affordable cost. Very positive results.'
'They constantly demonstrate their knowledge of legal issues and propose practical solutions.'
Key clients
Grupasa Grupo Papelero
Promarisco
Inbalnor
Tecnica y Comercio de la Pesca
Inarpi
Agripac
Gisis
Tropicalshrimp
Milanplastic
Thermocont
Work highlights
Acted on behalf of Grupasa Grupo Papelero with regard to an exemption from total income tax.
Advised Inarpi on an application made to the National Customs Service.
Advised TropicalShrimp in relation to an investment contract signed after the initial establishment of the company.
The real estate team at
Apolo Abogados
is highly specialised in the aquaculture and agriculture industries. The group is regularly sought for advice on purchases of land and properties; assistance in this field ranges from issues arising out of the legal sponsorship of commercial premises to the obtainment of operating, construction and demolition permits.
José Gabriel Apolo
,
Rafael Balda Santistevan
and
Javier Cardoso
lead the practice, combining knowledge of exporting groups in the country, public affairs and maritime law. Associate
María José Arias
is noted for corporate matters.
Andrés Suárez
joined the Ministry of Agriculture.
Practice head(s):
Jose Gabriel Apolo; Rafael Balda Santistevan; Javier Cardoso
Testimonials
'There is continuous monitoring of the process. Apolo Abogados has a select group of lawyers who are very good at proposals, resolutions and have good knowledge of the law. They are very collaborative in all areas. The administrative part of the law firm is organised. Regarding real estate law, José Gabriel Apolo has great knowledge and speed that is worth applauding and recognising.' 
''They have a deep management of the law in all its aspects. They are very close to the client in general and always try to favour them throughout the negotiation.'
'The partners I usually deal with are Jose Gabriel Apolo and Rafael Balda. They do an extraordinary job. I would say that their best quality is their efficiency and speed when solving problems.'
'What we perceive is that they are a team with good communication and that they are very clear about the needs of the company. They give the support and attention required.'             
'They are very clear about the client and their needs. They specified our issues, interests and needs, we feel like everyone knows our company and what it does and our strategies.'   
'José Gabriel Apolo and Rafael Balda are extremely serious and trustworthy people. I recommend them with the certainty that they will do their best to achieve the expected results.'                  
Key clients
Ciminicorp
Recorcholis
Junta de Beneficiencia de Guayaquil
Camarones Rolesa
Meisterblue
Cybernius
Industrial Pesquera Santa Priscila
Metrica del Pacifico
Camaronera San Jose
Proexpo, Procesadora y Exportadora de Mariscos
Work highlights
Advised Guayaquil's Welfare Board (JBG) with regard to its intention to purchase an area formed by the retreating of the water and converting the entire property's land use to commercial.
Advised Metrica on its plan to develop a real estate project in a 10-hectare plot of land facing the sea in Santa Elena, arguing successfully on the amendment of municipal regulations.
Advised Proexpo on the acquisition of two plots of land, one of 200 hectares and the other of 10 hectares, located in El Triunfo, Guayas, from Agricola Cañera Robles Agricarob.
Apolo Abogados >
Firm Profile
Our corporate department team is known for having multidisciplinary professionals, which provides us with a global view of all matters related to starting a new business, closing a joint operation with a partner or ally, selling an ongoing business in part or in whole, merging companies, financing projects or signing a settlement agreement to solve a controversy between partners or allies. Thus, Apolo's corporate and M&A department analyses the social, financial-accounting, labour and tax implications, of regulatory compliance with national or local authorities, among several other organizations, even when the implementation of specific efforts in some of these fields is in charge of other departments of the firm, in which case Apolo has internal procedures that ensure proper coordination and quality of service.
Main Contacts
| Department | Name | Email | Telephone |
| --- | --- | --- | --- |
| Corporate, M&A, Real State, Aquaculture | Jose Gabriel Apolo | jgapolo@apolo.ec | +593992309638 |
| Corporate, M&A, Dispute Resolution, Fisheries law | Javier Cardoso | jcardoso@apolo.ec | +593997455668 |
| Corporate, M&A, Banking and Finance | Andres Suarez | asuarez@apolo.ec | +593991232351 |
| Corporate, M&A, Banking and Finance | Rafael Balda | rbalda@apolo.ec | +5937354545 |
Staff Figures
Administrative staff : 16 Legal assistants : 5
Languages
Espanol French Italian Portugese
Spotlights
ECUADOR
Founded in 1948, Apolo Abogados is the firm with largest presence in the main cities of Ecuador. Our firm advice the highest exporters and multinational companies that want to invest in Ecuador. As our work focuses on project development, M&A and corporate, real estate, labour, tax, Energy & natural resources, aquaculture, fisheries, maritime and dispute resolutions on multi-jurisdictional matters we have collaboration with our international network, and can manage cross-border expertise to serve our clients with distinction and exceptional service.
Our law firm provides fully personalised attention to our clients and prompt response to requests. In all the cases, our clients know that they can expect direct attention from a senior associate that has several years of practice, expertise on the matter and good relationship with public and private sector bodies, entities and offices, linked to successful results. Furthermore, our firm includes attorneys with extensive experience in mergers and acquisitions, wealth consulting and structuring, corporate procedures, creation of highly complex fiduciary business structures, bank financing, capital markets, Contracts for the International Sale of Goods, advise to fishing enterprises, etc.
In all cases, Apolo ensures preferential attention, professionalism, high technical rigour and promptness on the procedures to be carried out, whether it is the issuance of a legal opinion, preparation of contracts, or carrying out procedures related to an internal or third party business operation before the relevant authorities. Our Law Firm is currently in the process of being certified with the ISO 37001 (Anti-Bribery Management Systems).
Today our more than 500 clients include large value-added exporters, importers, producers, industries, ports, foreign trade logistics operators, traders, educational groups, etc.  By obtaining, for example, tax exemptions or the authorized exit of goods in customs disputes, we have come into contact with the entire dynamics of the taxpayer's operation, which has allowed us to create a circuit of permanent advice and support.
In accordance with our Firm's culture in adding value to our corporate clients' economic activities, the Tax and Customs Law Department's main goal is to identify unnecessary tax burdens as well as benefits and incentives in order to present our clients with their best and most efficient options according to our legal system. The gains and savings that can obtain our clients from the correct application of tax law are our job and our passion, so that they can focus on what they do best: their business and their profits.
Our firm is the one that has promoted and negotiated most the signing of Investment Contracts with the State, to provide tax stability to such investments, protect the value of real estate and achieve other exemption benefits to our clients. One of the most dynamic development areas in which our firm is currently working is consultancy in the shrimp sector. This sector's exponential growth has demanded an increase in the number of consultancies, especially with regard to internal taxes (income tax and VAT) and the controls carried out by the customs authority.
We also get to know the business of our clients and the sector in which they operate, in order to offer an effective service, tailored to their particular needs. This approach enables us to create solid, long-lasting client relationships.