Firm Profile > Soliman, Hashish & Partners > CAIRO, Egypt
Soliman, Hashish & Partners
Offices
Soliman, Hashish & Partners
10TH FLOOR DEGLA PLAZA BUILDING (75/77)
199 ST, DEGLA, NEW MAADI
Egypt
Soliman, Hashish & Partners > The Legal 500
Rankings
Soliman, Hashish & Partners enters the ranking following its involvement in high-profile cross-border deals. The firm, which is a founder of the United Nations Global Compact Egypt Network, works solely for multi-national corporate clients, among which are Suez International, Alstom and Hewlett Packard Enterprise. Mohamed Hashish and Frederic Soliman are 'excellent lawyers supported by a team that is very well trained, committed and managed'. Associate Marwa AlSherif is also noted.
Practice head(s):
Mohamed Hashish; Frederic Soliman
Testimonials
'All of the firm's associates are very supportive and professional in their transactions. They collaborate together to finalise the scope of work in a very short time and with a very high quality.'
'Marwa AlSherif is an enthusiastic lawyer who always follow up on the tasks she is handling and thinks outside the box to come up with exceptional solutions.'
'Mohamed Hashish is a one-of-a-kind lawyer and an excellent partner! He is very well organised and understands both the business needs and local/international laws very well. Therefore, he will always come back to you with outstanding advice.'
'The team is very responsive and has a practical and commercial approach to legal advice.'
'Mohammed Hashish is professional, responsive, business-minded and nice to work with.'
'The firm has excellent knowledge of Egyptian law but focuses on working with international clients which ensures that they fully understand and are familiar with the expectations of international clients and international law firms.'
'They co-operate very well with international counsel and are very easy to work with even on complex transactions. The firm is very motivated to grow and cement their recognition in the market place. Definitely a top firm in Egypt.'
'Mohamed Hashish is an excellent lawyer, with great Egyptian law knowledge and expertise across various sectors. His transactional legal advice is very practical and precise and of the highest quality.'
'Mohamed Hashish is always available and responsive and highly motivated and works hard for his clients. His solutions are business oriented but also legally very sound, which is extremely helpful when working with international clients. He is committed to manage the team and grow the firm which is excellent to see.'
Key clients
Nile Degremont
Suez International
French Embassy in Cairo
Geophyle
Sinai Cement
Vicat
ArcelorMittal Luxembourg
Alstom Egypt for Power Projects
Alstom International Egypt
Grid Solutions for Electrical Networks
EFESO
SDMO
Alstom Water Systems
BRF
Clyde & Co
DXC Egypt
Hewlett Packard Enterprise
Hikvision
Jones Day
New Zealand Trade and Enterprise
Quintessentially
Egico Trading
RKW
Systra
Africa Crest Education Group
Agence Française de Développement
Berwin Leighton Paisner LLP
DataGuidance
DXC Technology
FAE Services Limited
GE International Inc.
GE Oil & Gas
GE Power Conversion France
General Electric Global Services GmbH
Honeywell
Lufkin Industries
Mapei Egypt for Construction Chemicals
Mapei SpA
Money SAL
Nuovo Pignonev S.p.A
Polimeros Mexicanos
RSM
Univar
Vega Petroleum Limited
Vetco Gray Egypt Limited
IBA
Africa Crest For Investment AlBourouj
Africa Crest for Investment New Cairo Capital R3
Arizona State University
CSC Computer Sciences Egypt
Fluor Daniel Overseas, Inc.
Fluor Transworld Services, Inc.
GE Tunisa
Global Compact Network Egypt Company
International Business Company Formation, Inc.
L3 Technology
PROPARCO
Schultze & Braun GmbH
Adidas
Radio Holand
IBM
ITWorx
Geneva Business School
PwC
SABIS
GE Energy Switzerland GmbH
GE Transport
Soliman, Hashish & Partners >
Firm Profile
Soliman, Hashish & Partners is a full-service corporate law firm, recognized as one of the leading financial and corporate law firms in Egypt, focusing on Corporate, Mergers & Acquisitions, Banking & Finance, Telecom, Media and Technology ("TMT"), Energy & Electricity, Public Procurement, Dispute Resolution, Intellectual Property Rights ("IPRs") and Employment.
Soliman, Hashish & Partners acts/continues to act as local legal counsel to private and public sector entities including, inter alia, governments, NGOs and leading multinational companies working mainly in the sectors of Agriculture, Banking & Finance, Cement, Consultancy, Diplomatic Services, Energy & Electricity, Food, Healthcare, Information Technology, Media, Oil & Gas, Pharmaceutical, Steel, Telecoms, Tourism, Transport and Water Treatment.
Soliman, Hashish & Partners is dedicated to providing an exceptional legal service and bringing a creative, quality and business-awareness approach to all of its assignments and keeps developing a close relationship with most of the leading law firms across the world in order to provide clients with innovative and pragmatic solutions to the most complex of legal problems.
Over the years, Soliman, Hashish & Partners' lawyers represented more than five hundred (500) multinational clients and established a good relationship with decision makers in both public and private sectors, which are indispensable to the effective representation and protection of clients' interest.
Soliman, Hashish & Partners is a founding member of the United Nations Global Compact Egypt Network and most of our lawyers are Associates of the Chartered Institute for Securities & Investment and, therefore, we shall always act with integrity and transparency in fulfilling the responsibilities of our appointment.
Soliman, Hashish & Partners' clientele contains a large number of leading multinational clients who trusted Soliman, Hashish & Partners including, inter alia, Adidas, Africa Crest Education Group, Agence Française de Développement, BRF, DXC Technology, Fluor Cooperation, General Electric, Hewlett Packard, Hikvision, Honeywell, IBA Global, IBM, L3 Technology, Mapei, Mott MacDonald, Orange, Polimeros Mexicanos, PROPARCO, RKW, Systra, Univar and Vicat.
Throughout the past five (5) years, Soliman, Hashish & Partners has been involved in advising clients on a number of successfully closed transactions having a total value of over USD20bn including the following notable transactions:
Advised ALSTOM with respect to the acquisition made by GENERAL ELECTRIC of the power and grid businesses of ALSTOM with a total value of approx. USD 13.9 bn.
Advised ALAMEDA INTERNATIONAL FOR MEDICAL SERVICES with respect to the acquisition of the entire shares owned by INTERNATIONAL FINANCE CORPORATION in Dar Al Fouad Hospital.
Advised ORANGE with respect to the acquisition of EUR75m equity in AFRICA INTERNET GROUP, which is the operator of Jumia, Easy Taxi, Lamudi, Carmudi, HelloFood, Kaymu and Jovago.
Advising AFRICAN CREST EDUCATION GROUP with respect to the acquisition of two of the leading INTERNATIONAL SCHOOLS.
Advising POLIMEROS MEXICANOS with respect to the acquisition of two of the leading ROTOMOULDING COMPANIES in Egypt.
Advised AGENCE FRANÇAISE DE DÉVELOPPEMENT, which is one of the leading governmental international funds, with respect to a Facility of USD175m that was made available to the ARAB REPUBLIC OF EGYPT for the purpose of supporting the State's Public Budget.
Advised PROPARCO, which is one of the leading governmental international funds, with respect to providing a number of banks registered with the Central Bank of Egypt with a loan in a form of Tier 2 loan.
Advised ANSAN WIKFS LIMITED, working in the Oil & Gas sector, with respect to a Medium Term Loan of USD72 m made available by ARAB AFRICAN INTERNATIONAL BANK.
Advising one of the leading international education group on a project finance involving construction of a group of international schools in Egypt.
Advised Sinai Cement, the largest cement listed company in Egypt, on the ongoing 100% increase of its issued capital, amounting to EGP1.3bn.
Advising a confidential client on its participation in El Dabaa Nuclear Power Plant in Egypt.
Advising General Electric on the construction of 50 MW Solar Energy Plant in the Benban complex, Aswan.
Advising one of the leading U.S. military defense technology companies on a procurement transaction with the Egyptian Ministry of Defense.
Advising one of the leading U.S. technology companies on implementation of the IT infrastructure in the New Administrative Capital of Egypt.
Advising a confidential client on an ongoing dispute at ICSID against the Arab Republic of Egypt.
Advising Fluor Cooperation on a phosphoric ACID production project.
Main Contacts
| Department | Name | Email | Telephone |
| --- | --- | --- | --- |
| Corporate, Capital market, Investment funds, Tax and Insolvency | Frédéric Soliman | f.soliman@shandpartners.com | +2 0122 0800 290 |
| Corporate, M&A, Banking & Finance, Restructuring, Public Procurement | Mohamed Hashish | m.hashish@shandpartners.com | +201 00047 0077 |
Languages
Arabic English French
Memberships
Egyptian Bar Association Association des anciens secr?taires de la Conf?rence du Barreau de Paris ABA (American Bar Association)
Client Testimonials
NAME: Randa Salah
TITLE: Corporate Legal Counsel, Middle East & Saudi Arabia
COMPANY/FIRM: Hewlett-Packard
TESTIMONIAL: Soliman, Hashish & Partners provides high quality legal services. The team are some of the most amazing, caring lawyers out there. I have known most of them both as colleagues and as a client. I can't say enough good things. Honest, reliable and professional. They always complete my transactions on time, their cost is competitive with other firms, and they do excellent work.
---
NAME: Andrea Perini
TITLE: Regional Area Manager
COMPANY/FIRM: Mapei Group
TESTIMONIAL: Well prepared, business oriented and easily accessible: not only a legal advisor but more a business partner to support our newly born operations in Egypt.
---
NAME: CHIORRA Philippe
TITLE: Legal Manager
COMPANY/FIRM: VICAT
TESTIMONIAL: Soliman Hashish & Partner is very efficient in all corporate and structuration operations. We have a long and very productive relationship with Frederic Soliman in particular for foreign investments with French companies and also for contacts with authorities in Egypt. I recommend this firm very available.
---
NAME: Stephan Mayer
TITLE: Legal Counsel
COMPANY/FIRM: IBA, Belgium
TESTIMONIAL: Advice from Soliman, Hashish & Partners has always proven to be not only pragmatic and to the point, but also very reliable in a challenging legal environment. The comprehensive approach taking into account practical aspects as well as purely legal ones has facilitated taking good commercial decisions.
---
NAME: Johnny Harb
TITLE: CEO
COMPANY/FIRM: Africa Crest Education
TESTIMONIAL: Very strong young team with deep knowledge and expertise, with business perspective and pragmatism they provide the proper corporate and financial structing advise. Their staff from associate to partner is hard working, very dedicated and responsive. Strongly recommend as legal advisors in Egypt.
---
NAME: Youssef Semaan
TITLE: CEO
COMPANY/FIRM: Quintessentially Egypt
TESTIMONIAL: Soliman Hashish and Partners is an extremely competent law firm with a deep understanding of Egyptian corporate law. Its partners are thoroughly meticulous in their work and extremely dependable and efficient. They are highly recommended to help you navigate the pitfalls of the Egyptian legal system as well as advise on all aspects of corporate and commercial law.
---
NAME: Yasmine Choualhi
TITLE: Beachhead Network Coordinator
COMPANY/FIRM: New Zealand Trade and Enterprise
TESTIMONIAL: We do enjoy working with Mr Hashish on the African market. He is extremely professional and provide us detailed information and guidance that helps NZ companies succeed and expand in Africa.
---
NAME: Ahmed Hossam            
TITLE: Country Finance and Administration Manager
COMPANY/FIRM: Suez International
TESTIMONIAL: Well organized and structured law firm, Very professional team in terms of handling all the legal cases, They always refer to the Egyptian law while providing their legal opinion
---
NAME: Tunde Oyewole
TITLE: Senior Associate
COMPANY/FIRM: Orrick Herrington & Sutcliffe
TESTIMONIAL: I have worked with Soliman, Hashish & Partners, and Frederic Soliman in particular, in their capacity as local counsel in a high stakes matter in the MENA region. Frederic is sharp and reliable, and he has demonstrated his complete mastery of the file time and time again. This has enabled him to work as an equal partner not only in matters of Egyptian law, but international law as well. We are grateful for his contribution and consider him a go-to source for matters in the region.
---
NAME: Alexander Sarac
TITLE: Partner/ Head of Africa Energy and Infrastructure
COMPANY/FIRM: Bryan Cave Leighton Paisner LLP
TESTIMONIAL: Soliman Hashish & Partners is our go to law firm in Egypt on all corporate, M&A and project/project finance related matters. Soliman Hashish & Partners is an excellently managed law firm with strong and experienced partners that know how to get the deal through as well as well trained, talented lawyers that support the client all the way.
---
NAME: Laurent Knoops LL.M.
TITLE: Chief Legal Officer
COMPANY/FIRM: Egico Trading Oy Ltd.
TESTIMONIAL: I am chief legal officer of a major trading company headquartered in Helsinki, Finland and with operations also in Egypt.
In autumn 2017 I found Mr. Frederic Soliman as a suitable lawyer who has academic and language skills and personal powers of observation and empathy to fully understand our needs and business in order to anticipate necessary steps to be taken.
At first we needed to transact real estate and complete a complex inheritance issue. Mr. Soliman managed the entire process and delivered a favorable outcome within the expected time frame and cost estimate. His approach was both professional and pragmatic and resulted in a personal friendship as well; an important bonus when working in cross-border situations.
Mr. Frederic Soliman and colleagues have our full trust and support to handle all our legal affairs in Egypt and we look forward to continuing our relations for many years to come.
Interviews
Frederic Soliman, Managing Partner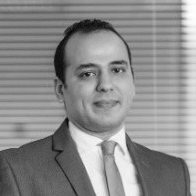 What has been your greatest achievement, in a professional and personal capability?
Frederic Soliman: From a professional and personal points of view, I am proud to have a Partner and friend such Mohamed Hashish, in establishing Soliman, Hashish and Partners, which in less than 5 years became one of the leading law firm in Egypt and reaching Legal 500's Tier 2 at Commercial, Corporate and M&A in in such short period of time. In addition, I am proud of representing hundreds of clients and receiving excellent feedback on our work therefrom during this whole period.
Mohamed Hashish: All well-experienced lawyers in Egypt know very well how it is very difficult and challenging, especially for young lawyers, to take a real opportunity at family business firms or even have a fair competition with old and well-connected firms. Some lawyers managed to break this challenge by having association with international firms. This approach is much easier than starting a new firm from scratch and adopting policies that are up to the international law firm's standards.
Soliman, Hashish & Partners with such an amazing and ethical lawyer such as Frederic Soliman was not an easy achievement at all but it is the greatest one that I am/will always be proud of.
At the personal level, as most of my friends, peers and clients already know, I have been fighting an extremely rare and aggressive brain tumor since 2017 that resulted in having three (3) critical brain surgeries dealing with the brainstem in December 2017, May and August 2018. However, and despite the long-sufferings I have been dealing with, this aggressive tumor never prevented me from keep working in full capacity and supporting our law firm's associates and clients.
What do you do differently from your peers in the industry?
Frederic Soliman: We are 100% dedicated to our clients and are rigorous in rending our legal opinions, always thinking of the best interests of our clients and trying to be pragmatic in rendering said legal opinions rather than being too theoretical. We also take seriously our KYC policy and try to focus on international clients rather than having a big number of local clients.
Mohamed Hashish: I hope if every lawyer understands the special nature and role of the practice of law. All lawyers should not act as businessmen. Unfortunately, we started to see few lawyers in the market dealing with law firm, and even lawyers, the same way they deal their own investment company/ies. I believe that this approach is not professional and will definitely affect the law practice in Egypt.
We, at Soliman, Hashish & Partners, exclusively work with the clients that they follow the highest level of business ethics. That's why the absolute majority of our law firm's clients are within the world's largest multinational companies.
What advice would you give to your younger self?
Frederic Soliman: It implies that I am not young anymore, but I would do exactly the same things I did. Even though I made a lot of mistake, I also learned from those mistakes, which made who I am today, so I won't give him any advice beside being himself/myself.
Mohamed Hashish: To stop burning myself with work.
Can you give me a practical example of how helped a client add value to the business?
Frederic Soliman: It actually applies to a lot of client, who came to us because they were desperate and wanted to close their business in Egypt. We always try to find alternative solutions to help our clients, from a theoretical and practical points of view. In all cases we faced, the clients were satisfied and continued their business and even expanding their investments in Egypt.
Mohamed Hashish: There are companies that they underestimate the legal compliance requirements and the role of lawyers. Sometimes, this underestimation is based on irresponsible legal advices. This will definitely be exploded on these companies one day.
We always take the responsibility to guide our clients with all available legal practical solutions to achieve their business goals along with the pros and cons of each solution. This definitely add value to the business by taking the right business decision.
Within your sector, what do you think will be the biggest challenge for clients over the next 12 months?
Frederic Soliman: Of course, the first thing will be to recover from the impact of the Covid-19 pandemic on both the social life and the international economy. The companies will face huge financial issues and will have to reconsider their priorities and therefor their investments abroad. This will probably lead to a lot of bankruptcy/liquidation process in the coming year.
Mohamed Hashish: I totally agree with what Frederic's response above. However, I believe everyone including clients should not only try to recover from the impact of Covid-19 but also learn from this experience to avoid having the same impact again.
Top Tier Firm Rankings
Firm Rankings