Gitti and Partners > Rome, Italy > Firm Profile
Gitti and Partners
Offices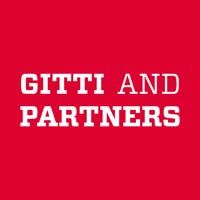 Gitti and Partners
Via dei Caprettari
70 – 00186 Roma
Italy
Gitti and Partners > The Legal 500
Rankings
Led by experienced Milan-based Paola Sangiovanni, Gitti and Partners predominantly assists multinational medical device and pharmaceutical product manufacturers, along with healthcare sector start-ups, and Italian and foreign hospitals. The practice's scope of expertise includes corporate and commercial law, M&A, regulatory issues, data protection compliance, and litigation. Sangiovanni is experienced in national and international contracts, stock acquisitions, and joint venture, licensing and high-tech services agreements. Elevated to partner during 2021, Flavio Monfrini's track record includes assisting with life sciences-related international transactions.
Testimonials
'Very hands on and closely aligned with its clients. The team takes clients' needs into account and work is always handled in a very professional manner.'
'Paola Sangiovanni's competence, humility and professionalism are very highly appreciated by her clients.'
'Paola Sangiovanni has in-depth healthcare and life sciences experience, particularly in the regulatory space.'
'Paola Sangiovanni's command of English is exceptional, elevating the excellent service she provides by an extra notch.'
'Paola Sangiovanni and Flavio Monfrini always deliver advice on time and on budget, and with a very pragmatic perspective that understands the demands of this sector. Clients are always very impressed with the service provided.'
'Clients cannot speak highly enough of Paola Sangiovanni and Flavio Monfrini – they are very client friendly.'
Key clients
Medtronic Italia
NGC Medical
Bellco
Haemopharm Biofluids
Invatec
Nihon Kohden
Shionogi
Otsuka
Syneos Health
Artivion/Jotec
Amicus Therapeutics
Wise
Palex
Senzagen
Albireo Pharma
ACOM – Advanced Center Oncology Macerata
Betaglue Technologies
Vertex Pharmaceuticals
Emergent Biosolutions
Link Italia
Church & Dwight Co
Stago
Work highlights
Advised Palex (and its shareholder Fremman Capital) on the purchase of the Gada group, which sells medical technology to Italian hospitals.
Assisted Swedish listed company SenzaGen with the acquisition of an Italian target that is active in pre-clinical non-animal testing.
Gitti and Partners
' team focuses on energy regulatory matters, M&A, civil and administrative litigation, and corporate and contractual issues involving renewable energy-related PPAs and local grids. Other areas of strength include electric vehicle service contracts and development agreements. Department head
Piero Viganò
is '
outstanding
', while
Gregorio Gitti
 is a utilities sector specialist. In September 2022, the firm introduced an editorial project called Energy Law Italy, which provides updates on the energy law aspects of the Italian energy and utilities market.
Other key lawyers:
Testimonials
'The energy and utilities team at Gitti is always hands on. It knows the market, knows the regulatory framework and the most recent decisions, and always provides really efficient solutions for clients' needs, both on a day-to-day basis and when it comes to transactions and projects.'
'Its approach is well known on the market and it is always a pleasure working with the team.'
'The team works as one, and is very proactive, with everyone really a reflection of Piero Viganò's leadership.'
'Piero Viganò is very present and always finds the time to address clients' needs.'
'Piero Viganò is outstanding – highly present, and up to date both on legal news and on the specific details of the matters at hand.'
'When it comes to negotiating, Piero Viganò can be tough when needed and is always capable of finding the right solution for clients and the deal. Clients really can sense how respected he is.'
'Great people and collaborative skills.'
Key clients
E ON
3E Ingegneria
AICE
AICEP
Alperia
Snam
BIT
Encome
Erion
Rocco Bormioli Pharma
Finanziaria Internazionale
Scapigliato
Inewa
Studio Seta
European Energy
INOVYN Produzione Italia
EGEA
Air Liquide Italia
Bluefiled Partners
Gokteking Enerji
KI-KELAG International
Nippon Gases
OVS
Reiwa
Fiamma 2000
Vetreria Etrusca
Verallia
European Energy Italia
Gitti and Partners
is a key port of call for Italian and international investors alike, acting for a client base of family offices, holding companies and private equity houses.
Gregorio Gitti
specialises in transactions in the utilities and financial services sectors, and is well-placed to advise on a wealth of deal types, including MBOs, LBOs and secondary buy-outs.
Practice head(s):
Gregorio Gitti; Vincenzo Giannantonio; Stefano Roncoroni
Testimonials
'International best practices coupled with deep knowledge of local law and standards. Problem-solving attitude, resulting in proposals to unlock contentious issues.'
Gitti and Partners
acts for domestic and international corporates alike, supporting on M&A, joint ventures, demergers, corporate transformations, restructurings and strategic alliances. The department is home to
Gregorio Gitti
, the firm's managing and founding partner, who is particularly reputed within the banking and financial services sectors; he co-leads the team with
Vincenzo Giannantonio
 and
Stefano Roncoroni
.
Practice head(s):
Gregorio Gitti; Vincenzo Giannantonio; Stefano Roncoroni
Testimonials
'Strong know-how and competence, mixed with the ability to provide problem-solving solutions. Customer needs are a priority.'
'Organization timetable and project management was really outstanding.'
'It negotiation capabilities is really something we've never found before.'
'Gitti has now become a benchmark for mid-market M&A transactions in Italy. They differ in tailoring their approach to client needs and can work effectively with entrepreneurs and private equity funds while always maintaining a high level of client satisfaction. They have a multidisciplinary team and boast an international network that sets them apart.'
'I like working with Vincenzo Giannantonio because he is focused on closing the deal rather than arguing with the other side. Vincenzo is an outstanding person who can create empathy with the client and the other party creating a pleasant and satisfying working environment. Vincenzo is highly regarded because he can solve problems pragmatically and easily.'
'Vincenzo Giannantonio is a fantastic business partner. He is able to engage the team, to lead negotiations, to deliver the best result possible in the shortest time. Exceptional in creating long term relationships.'
'Very reliable, business oriented, great listeners, pedagogic, very international. The best law firm I dealt with internationally.'
'Simply put, I now feel I have trusted personal advisors in Italy on any legal and business matter. It's a luxury and a game changer, business wise. The associate team is also very talented.'
In addition to focusing on fiscal planning,
Gitti and Partners
' practice advises on the tax aspects of M&A, private equity and real estate transactions, corporate reorganisations, debt restructuring, investment funds, and financings. It also assists with litigation. The team is co-led by experienced partners
Diego De Francesco
and 
Marco Ettorre
.
Practice head(s):
Diego De Francesco; Marco Ettorre
Other key lawyers:
Gianluigi Strambi; Paolo Ferrandi
Key clients
ARDIAN
Principia SGR
Mandarin
Dea Capital
Nuo Capital
Aksia SGR
Gitti and Partners
' real estate practice is jointly headed by founding partners
Carlo Andrea Bruno
, a specialist in real estate law, land development, urban planning and real estate investment funds, and
Stefano Roncoroni
, whose broad practice includes real estate transactions.