Hunters Law LLP > London, England > Firm Profile
Hunters Law LLP
Offices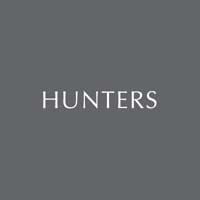 Hunters Law LLP
9 NEW SQUARE
LINCOLN'S INN
LONDON
WC2A 3QN
England
Hunters Law LLP > The Legal 500
Rankings
Hunters Law LLP
 fields a strong team of three mediators.
Henry Hood
heads the department and is an experienced mediator. Hood is an accredited resolution specialist in advanced financial provision and private children law as well as a member of the International Academy of Family Lawyers.
Jo Carr-West
 is a talented mediator who is also comfortable doing co-mediating with therapeutic providers and specialises in high-net-worth financial issues on divorce as well as private law children matters.
Nicole Derham
is a newly-qualified mediator.
Jay Patel
 is now at
Lawrence Stephens solicitors
.
Testimonials
'Jo Carr-West is a calm and conscientious mediator'.
'Jo Carr West is exceptional, balanced and able to guide parties towards settlement in a calm, balanced and gentle way'.
'Hunters has a strong reputation for its mediation practice and in Henry Hood and Jo Carr-West they have two of the leading mediators in this country. I am very happy to recommend them to my clients'.
'Henry Hood has a strong reputation and a force amongst his peers'.
'Jo Carr West – I have had very good feedback from clients and colleagues and am happy to refer my clients to her regularly'.
Hunters Law LLP
 has an
'excellent team with high calibre clients
' that is led by
Henry Hood
. It acts for large HNW clients on the full range of issues that arise from relationship inception through to breakdown. The majority of its caseload comprises complex high value financial claims on divorce and it regularly advises on wealth protection through nuptial agreements. It is also skilled at handling challenging private law children work with a particular focus on relocation.
Richard Kershaw
 and
Jo Carr-West
 are other key members of the team. At a senior level there have been changes as
Jay Patel
is now at
Lawrence Stephens solicitors
 while
Mark Stiebel
joined the team.
Testimonials
'They have one of the best family departments in the country which is populated by some of the most able practitioners and led by the celebrity family lawyer, Henry Hood. Their client care is second to none and their legal ability is first rate. Richard Kershaw, Henry Hood, Jo Carr-West'.
'Classy, sophisticated and thoughtful, the firm exudes confidence borne of generations of experience at the top end of financial relief work. Richard Kershaw is a gentleman and a scholar with a high level of emotional intelligence, a cracking eye for a case and a charming and reassuring manner: he puts clients at ease with his unflappable air'.
'Niche mature team. Richard Kershaw – very experienced. He is fantastic with. nervous clients with a wonderful calm and reassuring manner. They trust him completely'.
'A small family law team punching well above its weight, with top class lawyers throughout. The firm has gone from strength to strength in recent years, with a real rise in profile so that the team is now clearly amongst the best in the family law sector for both money and private law children'.
'Henry Hood is the award-winning senior partner, whose commanding presence is a reflection of his enormous experience and depth of knowledge. His ability with clients is exceptional, and he always offers a clear case strategy'.
'Jo Carr-West is truly outstanding, with the ideal combination of humanity and detailed technical knowledge. Her client skills are exceptional, and her ability to manage the most difficult of cases is second to none. Associates Polly Atkins and Eri Horrocks are ones to watch for the future, their stars definitely on the rise'.
'You have an exceptionally talented team of professionals who deliver outstanding results who are not afraid to take on the most challenging of cases who get the balance right. Amy Scollan and Polly Atkins were at all times incredibly professional attentive and responsive and I always felt they went above and beyond expectations to help me navigate a particularly tricky divorce. They provided me with expert counsel moral support and rational advice'.
'Jo Carr-West is an exceptional person. From the first meeting I knew I was in safe hands. The paperwork produced was very professionally and clearly written. Her style of letter writing was as I expected, always dignified. She completely understood me and this was proven when choosing a Barrister that suited me. I totally trusted her'.
Hunters Law LLP
undertakes a broad range of work such as advising on tax, trusts and succession planning matters for many wealthy families. Under the joint leadership of
Lucinda Tite
 and
Wilfrid Vernor-Miles
 it has particular experience in the administration of complex estates, the re-sealing of foreign grants of probate and post-death tax planning as well as court of protection work. The firm has an extensive landed estate practice – some of these landed estates are high-value and are held through complex structures involving partnerships, companies and trusts. Much of its work too has an international dimension as many of its clients are based offshore and require specialist cross-border estate planning advice.
Practice head(s):
Lucinda Tite; Wilfrid Vernor-Miles
Other key lawyers:
Alexandra Sarkis; Mary Elliott; Julia Richards; Charles Richardson; Lara Barton; Charlotte Simm;  Matthew Yates
Testimonials
'Hunters has given our family attentive support over many years. Competent, proactive and very conscious of costs. Turnaround time is good and particularly difficult issues are dealt with in a sensitive, professional and timely manner'.
'Mary Elliott is always available and always attentive. She has an excellent grasp of Trust and taxation matters. A very good hardworking team'.
'Small, select and professional. Hardworking, knowledgeable and decent'.
'Alexandra Sarkis and Mary Elliott are consistently excellent – completely fluent in the application of the relevant tax and trust laws involved in sensible trust and estate tax planning, highly practical and efficient, and wearing their brilliance lightly'.
'Julia Richards is also first-class as is Charles Richardson. Also particularly impressive is Lara Barton – not only exceptionally able technically but also determined to achieve the best outcome and adept at resolving complex tax issues in conjunction with HMRC.'
'I used the services of Hunters as a client (although I am a barrister). A really efficient and superb service. Provided clear and helpful advice in an efficient and timely manner. Priced fairly too. I have recommended the firm to others, all who have also been delighted. Charlotte Simm was outstanding. She looked after us extremely well, gave excellent advice and was a model solicitor'.
'Very knowledgeable and completely client-focussed'.
'I have used Matthew Yates since before he became partner. He has all the skills that you would want in a lawyer in this field of practice: on top of the law, attentive to detail and, perhaps most importantly, extremely wise and thoughtful'.
Hunters Law LLP
has a thriving art and cultural heritage practice that acts for a broad range of clients and much of its work has a complex international dimension. It is adept at advising auctioneers, valuers, dealers, collectors and public/private institutions on a wide range of contentious and transactional matters. Names to note include
Julia Richards
 and
Anastassia Dimmek
.
Petra Warrington
is now at
Charles Russell Speechlys LLP
.
Gregor Kleinknecht
has recently left the firm to join
Keystone Law
.
Other key lawyers:
Testimonials
'Personal service, up to date knowledge and efficient communication. Everything that you might hope for from a firm of such high standing-  extremely able and knowledgeable'.
The well-established team at Hunters Law LLP stands out for its particular speciality in safeguarding issues through Dominik Opaliński, who is adept at advising on safeguarding audits and investigations. Paul Almy heads the department and is recommended for his advice to charities on governance and regulations as well as commercial, employment and property matters. New addition to the team from IBB Owen White Paul Ridout has advised faith organisations of all denominations as well as charities in the scientific, cultural and health sectors. Wilfrid Vernor-Miles is also well-regarded.
Testimonials
'Hunters has a decades long history of involvement in charity and not-for-profit entities. Dominik Opalinski is the go-to person in this firm for such work. He is an immensely hardworking, tenacious and innovative lawyer. No set backs put him off. He persists to the end of the processes he has devised, deploying his personal charm and ability to persist in explaining the advantages inherent in the advice he has provided to his clients'.
'A large company able to deal with the vast array of services we require across our business, education, charity, investment and property departments. Our very long involvement with Hunters indicates the very good service we have received over many, many years. The service we receive across all sectors is excellent and they maintain our interests at all times'.
'They have a thorough understanding of the Charity sector and in particular our specific Charity and history. We deal with Paul Almy as senior partner, who has worked with us for many years'.
'The team has clear experts in their chosen field. Sound, practical advice is given and responses are always prompt and easy to understand. Paul Ridout is a joy to work with. He is approachable and his responses are always practical whilst demonstrating his deep knowledge of his subject area'.
'This is a niche firm with good experience in charities, trades unions and kindred organisations'. 
'Paul Almy, senior partner, is a confident lawyer with high diplomatic skills'.
'Dominik Opalinski, partner, is enthusiastic and willing to go the extra mile for his clients'.
'Competence. Good use of ZOOM and other technologies, friendliness. The concern they have for our problems and the good advice. Dominik Opalinski stands out for us'.
Key clients
Musicians Benevolent Fund (t/a Help Musicians UK)
Ursuline Sisters Brentwood CIO
Institute of Biomedical Science
WeProtect Global Alliance
Chartered College of Teaching
Leaders of Worship and Preachers Homes
Guarantors of Brain
Richard Kershaw
heads the department at
Hunters Law LLP
. Kershaw specialises in family law and contentious work arising from relationship generated trust and Inheritance Act disputes. The group's work spans onshore and offshore work for trustees and beneficiaries as well as landed clients and City professionals.
David Draisey
specialises in a wide range of contentious issues and regularly acts for claimants and defendants on matters as diverse as claims under the Inheritance Act to application to remove executors/trustees as well as challenging/defending the validity of a will.
Other key lawyers:
David Draisey; Polly Atkins
Testimonials
'Personal and knowledgeable service, especially for HNW individuals. David Draisey is a total delight, a wonderful instructing solicitor'.
'Deep experience in traditional private client work and an excellent client base'.
'A cutting-edge dynamism hidden in the sleepy Georgian enclave of Lincoln's Inn. A sparkling synergy of energy and strategy'.
'Partner Richard Kershaw carries the heaviest case lightly, with an unerring ability to find the opponent's soft underbelly. Associate Polly Atkins is fast establishing a reputation as sure-footed and cool under fire'.
'Excellent client care, exceptional attention to detail'.
Hunters Law LLP >
Firm Profile
Hunters is known for combining top-class legal advice with exceptional, partner-led, personal service. We are consistently ranked as one of London's top firms, serving a largely HNW client base of private individuals, trusts, landed estates, businesses, and charities. Situated in the heart of legal London, we offer a range of specialist inter-linking services which allow us to meet our clients' legal needs, whether that be for wealth management, tax and estate planning, trust affairs, divorce and relationship breakdown, nuptial agreements, residential and commercial property, business services, philanthropy or litigation.
Hunters' partners are known for their approachability and work together to provide an efficient and integrated service. The firm has practised from its seventeenth century premises in Lincoln's Inn for nearly 300 years, a mark of the firm's stability and permanence. This continuity is reflected in the lasting service given to clients, old and new: a partner is personally responsible for every client and this relationship, often built up over many years and sometimes spanning multiple generations, is the bedrock of the practice.
Main areas of practice:
Private Client 
The firm is best known for its long-standing expertise in acting for individuals, families and trustees. The private client department advises on all aspects of tax, trusts and succession planning for clients in the UK and further afield. The team has considerable experience in the administration of complex estates (often with an international element) and Court of Protection work. The firm also has an extensive landed estates practice, some of which are extremely high value and are held through complex structures involving partnerships, companies and trusts.
Family 
Our family team act for largely HNW clients on the full range of issues arising on relationship inception and breakdown. We offer particular expertise on complex high value financial claims on divorce, as well as wealth protection through nuptial agreements. Our team are also experienced in advising on child arrangements and issues arising in cohabiting relationships.
Property 
The growing property department has a dual function. They support clients and colleagues in the private client, family and business services teams when, inevitably and regularly, property matters arise in those realms. Yet the department has a substantial independent practice handling all aspects of residential and commercial conveyancing, and landlord and tenant matters, relating to homes, urban estates, investments, development, agriculture, rural property and landed estates. They also handle a wide range of secured lending and banking security work.  Hunters is CQS accredited.
Business 
Our experienced business services team acts for foreign and domestic investors, companies, partnerships and entrepreneurs. The team has particular expertise in assisting the firm's private clients with the corporate and commercial elements and business interests of their sophisticated trust and close family structures. We advise clients from numerous jurisdictions in relation to their UK activities, corporate transactions, day to day operational issues and regulatory legal requirements, including employment law, and commercial contracting. We act for clients at all stages of their business lifecycle from start-up to listing and beyond.
The team's extensive international experience positions Hunters perfectly to advise domestic and foreign clients on their cross-border activities and the continuing challenges presented by Brexit and the pandemic. Our clients operate in most economic business sectors with particular strengths in intellectual property and technology, FMCG, foreign direct investment and art and cultural heritage. As well as giving corporate and commercial advice the team regularly assists clients with fundraising, corporate finance and investment agreements, business acquisition and disposal, stakeholder relations and corporate governance.
Art and Cultural Property 
The department shares its clients' passion for art and is recognised as a leader in the field, bringing its lawyers' experience and expertise to bear when clients want to transition art to the next generation, buy or sell artworks, or are involved in disputes in both the UK and international art markets. The team provides effective, discrete advice to individuals, businesses, trusts, landed estates and charities, preserving and protecting its clients' interests and artworks.
Charity 
The firm has a well-established practice and reputation in charity law work, providing discreet and pragmatic advice to an eclectic mix of charities, social enterprises and other not-for-profit organisations including trade unions and international NGOs. The practice has been further strengthened in 2021 by the arrival of Paul Ridout, who brings with him over 20 years' experience of advising faith-based organisations and charities in cultural/heritage, medical and conservation fields.  The Charities group at Hunters covers everything from the formation of charities, governance and regulatory advice through to mergers and safeguarding support, and offers charity clients a multidisciplinary service that includes a full range of property, legacy and philanthropy, litigation, commercial and employment law services.
Dispute Resolution 
Hunters acts for clients in resolving disputes across a broad range of civil matters, most notably contentious trust and probate, where clients include trustees, beneficiaries, executors and other interested parties. Much of the department's work concerns complex, high-value cross-border and multi-jurisdictional disputes for UK and overseas clients, often arising from relationship generated trust and Inheritance Act disputes. Members of the team use a combination of negotiation, mediation, arbitration, and where necessary, court action to achieve the best possible outcomes for their clients. The team also regularly act in disputes relating to property, professional negligence, contracts, business relationships and intellectual property.
Lawyer Profiles
| Photo | Name | Position | Profile |
| --- | --- | --- | --- |
| | Paul Almy | Senior Partner, specialising in all aspects of charity law, and handles commercial… | View Profile |
| | Lara Barton | Partner in the private client department specialising in wills, trusts, administration of… | View Profile |
| | Jo Carr-West | Partner in the family department. Jo has broad experience of the complex… | View Profile |
| | David Draisey | Partner dealing with a wide range of contentious issues with particular expertise… | View Profile |
| | Mary Elliott | Partner specialising in wills and estate planning, trusts and related tax issues,… | View Profile |
| | Henry Hood | Partner and head of the family department dealing with all aspects of… | View Profile |
| | Richard Kershaw | Partner specialising in matrimonial and family work, particularly complex financial proceedings and… | View Profile |
| | Ian Layzell-Smith | Partner specialising in commercial and agricultural property work primarily for landed estate… | View Profile |
| | Stephen Morrall | Corporate partner advising companies, partnerships and entrepreneurs on all aspects of their… | View Profile |
| | Dominik Opaliński | Partner, dealing with all aspects of charity law, particularly the business of… | View Profile |
| | Julia Richards | Julia has strong trusts expertise and a particular interest in landed estates… | View Profile |
| | Alexandra Sarkis | Alexandra qualified with May, May & Merrimans in 1984, becoming a partner… | View Profile |
| | Amy Scollan | Partner with significant experience in divorce and finance cases which often involve… | View Profile |
| | Charlotte Simm | Partner in private client department. Areas of work include: estate, tax and… | View Profile |
| | Lucinda Tite | Partner and joint head of private client department specialising in tax planning… | View Profile |
| | Wilfrid Vernor-Miles | Partner in, and joint head of, the private client department specialising in… | View Profile |
| | James Vernor-Miles | Partner specialising in Property and Landed estates work. He also has extensive… | View Profile |
| | Louise Walker | Partner in the private client department, specialising in will and trust drafting,… | View Profile |
| | Vanina Wittenburg | Senior Associate in the private client department specialising in wills, administration of… | View Profile |
| | Matthew Yates | Partner in the private client department specialising in wills, trusts, administration of… | View Profile |
Staff Figures
Number of UK partners : 24 Number of other UK fee-earners : 33
Languages
French German Spanish Italian Portuguese Japanese
Memberships
Society of Trust & Estate Practitioners (STEP) Resolution Agricultural Law Association International Bar Association (IBA) Association of European Lawyers (AEA) Justinian Lawyers The Law Society European Circuit Member of the Professional Advisors to the International Art Market (PAIAM)
Diversity
Diversity and Inclusion is part of the DNA at Hunters. As a firm where families and private clients form a principal part of our client base, we reflect the modern family, acting for many families across several generations.
Our value statement is:
"The firm is committed to promoting equality and diversity for all members of the firm and job applicants and to running its business in a way which encourages equality of opportunity and respect for diversity.
We aim to create a working environment in which all individuals are able to make the best use of their skills, free from discrimination and harassment, and in which all decisions are based on merit."
We believe that every person at Hunters has a responsibility to ensure that diversity in practice means inclusion and dignity at work for all.
As a firm we recognise that diversity generates better strategies, better risk management, better debates and better outcomes. We appreciate that there is a substantial body of research which shows that diversity brings increased profitability, increased creatively, stronger governance and better problem-solving abilities.
We have made a significant investment this year to enable all applications for positions within the firm to be made online. The software we are working with was chosen because of the improvements it can bring to the promotion of diversity at Hunters. It enables all the applicants' personal details (name, gender, address, hobbies etc) to be redacted, so that the applications are considered and filtered blind, and on merit alone. This ensures that unconscious bias will play no role in the selecting of applicants for
interview. The software also allows us to consider the characteristics of those applying to us. For example, if on studying the data it becomes clear that the number of disabled people applying to us is below the national average, then we can focus next year on reaching out to disability job boards and
charities.
Over the last few months we have been collaborating with other industry leaders to help formulate a questionnaire for our colleagues to measure how included they feel within the firm, and whether they feel free to be their authentic selves and able to do their best work.
Our advice to clients is based on diversity in action. This is perhaps best evidenced by the numbers, which reflect diversity at every level of seniority: 33% of our partners, 63% of our senior associates, and 70% of our associates are female. In total, 51% of Hunters lawyers are women – a true gender balance.
The national workforce is made up of BAME people, and for the last two years 18% of Hunters' colleagues are BAME.
During the next few months, we hope to consider the make up of our staff in terms of education, disability, caring responsibilities, and consider whether there is more we can do to promote and support diversity.
This is a continuous conversation.
We would like to be in a position over the next few years where the diversity in our firm exceeds the average statistics quoted by the Law Society. We want to achieve the most diverse and inclusive workplace we are capable of because this is the right thing to do, and also there is a business case for it –
we want the best talent working for us to improve our profitability.
A key priority over the coming months is to make our approach to diversity and inclusion more visible to those outside of the firm – we appreciate that there is significant work to do on this front.
Our diverse lawyer profile is the product of years of sustained commitment to diversity, but we do not stand still in continuing to pursue and enhance a diversity strategy. The Hunters Family mediation team is one example. Comprised of two men and a woman, they deliver a diverse range of mediation experience to our clients, each bringing their own distinct expertise and approach to a broad range of complex financial, family and personal dispute matters to ensure that each case is considered holistically.
Much of our work has an international element. This requires understanding the diversity of our clients who come from many different cultures. Cases in the past year have involved Australia, New Zealand, Spain, Singapore, Cyprus, Abu Dhabi, France, Canada, Italy, the US and Russia. A significant number of
our HNW and UHNW clients are based offshore and require specialist cross-border estate planning advice. Most of our UHNW clients have assets in multiple jurisdictions and we are adept at dealing with the issues that presents. We also regularly give advice in relation to trusts and estates spanning multiple jurisdictions.