Hunters Law LLP > London, England > Firm Profile
Hunters Law LLP
Offices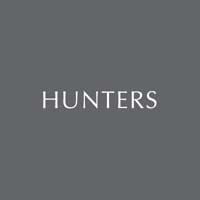 Hunters Law LLP
9 NEW SQUARE
LINCOLN'S INN
LONDON
WC2A 3QN
England
Hunters Law LLP > The Legal 500
Rankings
The team at
Hunters Law LLP
 advises auctioneers, valuers, dealers, galleries, collectors as well as public and private institutions on a wide range of contentious and transactional matters.
Julia Richards
is recognised for her work on tax and trusts matters in this area, along with senior associate
Petra Warrington
who has a primary focus on the art and the antiques market. The former head of department,
Hetty Gleave
, is now at
Fladgate LLP
.
Hunters Law LLP has a strong team with three experienced mediators. Henry Hood is one of London's leading mediators. Hood is accredited as a mediator by both the Law Society and the Family Mediation Council and regularly receives mediation referrals for complex financial cases.  Jo Carr-West is also a talented mediator who is comfortable co-mediating with therapeutic providers and is accredited by the Family Mediation Council. She specialises in both high-net-worth financial provision on divorce and in private children law matters.  Jay Patel is accredited by Resolution and offers mediation in English or Gujarati.
Hunters Law LLP acts for largely HNW clients on the full range of issues arising from the inception of the relationship to the breakdown of the relationship. Henry Hood leads a talented team  that primarily advises on high-value financial claims on divorce. It is strong at advising on wealth protection through nuptial agreements and is also regularly instructed in challenging private law children matters. A significant proportion of its work is international. The team has three mediators, three collaborative lawyers and one arbitrator (Henry Hood). Richard Kershaw, Jo Carr-West , Jay Patel and Amy Scollan are among the other names to note. Hetty Gleave is now at Fladgate LLP .
Hunters Law LLP has considerable experience in the administration of complex estates, the re-sealing of foreign grants of probate and post-death tax planning in addition to court of protection work. Lucinda Tite and Wilfrid Vernor-Miles co-lead the team that is also skilled at advising on international matters which are frequently high-value. It has an extensive landed estate practice where the assets are frequently held through complex structures involving partnerships, companies and trusts. Vernor-Miles advises on all aspects of international succession planning and advises a broad range of UK and offshore families, trusts and individuals.
Hunters Law LLP has an experienced team that acts for a broad range of charities, schools, sports clubs and humanitarian organisations as well as other bodies such as trade unions and not-for-profit organisations across the charity sector. It advises on the full spectrum of issues that face charities. Dominik Opaliński has considerable expertise in safeguarding matters. Paul Almy routinely guides on sensitive employment issues and disputes and has considerable experience too in diverse areas such as care homes and Royal Charter companies. Wilfrid Vernor-Miles advises charities on all aspects of charity formation, regulation and administration.
The contentious trusts and probate team at Hunters Law LLP straddles two of the firm's key departments. Practice head Richard Kershaw specialises in family law and contentious work arising from relationship generated trust and Inheritance Act disputes. It has an impressive range of instructions including onshore and offshore work for trustee and beneficiary clients.  In addition it works with landed estates and for City professionals in the Court of Protection and Chancery Division. David Draisey has a particular emphasis on trust and probate claims.
Hunters Law LLP >
Firm Profile
Hunters is known for combining top-class legal advice with exceptional, partner-led, personal service. We are consistently ranked as one of London's top firms, serving a largely HNW client base of private individuals, trusts, landed estates, businesses, and charities. Situated in the heart of legal London, we offer a range of specialist inter-linking services which allow us to meet our clients' legal needs, whether that be for wealth management, tax and estate planning, trust affairs, divorce and relationship breakdown, nuptial agreements, residential and commercial property, business services, philanthropy or litigation.
Hunters' partners are known for their approachability and work together to provide an efficient and integrated service. The firm has practised from its seventeenth century premises in Lincoln's Inn for nearly 300 years, a mark of the firm's stability and permanence. This continuity is reflected in the lasting service given to clients, old and new: a partner is personally responsible for every client and this relationship, often built up over many years and sometimes spanning multiple generations, is the bedrock of the practice.
Main areas of practice:
Private Client 
The firm is best known for its long-standing expertise in acting for individuals, families and trustees. The private client department advises on all aspects of tax, trusts and succession planning for clients in the UK and further afield. The team has considerable experience in the administration of complex estates (often with an international element) and Court of Protection work. The firm also has an extensive landed estates practice, some of which are extremely high value and are held through complex structures involving partnerships, companies and trusts.
Family 
Our family team act for largely HNW clients on the full range of issues arising on relationship inception and breakdown. We offer particular expertise on complex high value financial claims on divorce, as well as wealth protection through nuptial agreements. Our team are also experienced in advising on child arrangements and issues arising in cohabiting relationships.
Property 
The growing property department has a dual function. They support clients and colleagues in the private client, family and business services teams when, inevitably and regularly, property matters arise in those realms. Yet the department has a substantial independent practice handling all aspects of residential and commercial conveyancing, and landlord and tenant matters, relating to homes, urban estates, investments, development, agriculture, rural property and landed estates. They also handle a wide range of secured lending and banking security work.  Hunters is CQS accredited.
Business 
Our experienced business services team acts for foreign and domestic investors, companies, partnerships and entrepreneurs. The team has particular expertise in assisting the firm's private clients with the corporate and commercial elements and business interests of their sophisticated trust and close family structures. We advise clients from numerous jurisdictions in relation to their UK activities, corporate transactions, day to day operational issues and regulatory legal requirements, including employment law, and commercial contracting. We act for clients at all stages of their business lifecycle from start-up to listing and beyond.
The team's extensive international experience positions Hunters perfectly to advise domestic and foreign clients on their cross-border activities and the continuing challenges presented by Brexit and the pandemic. Our clients operate in most economic business sectors with particular strengths in intellectual property and technology, FMCG, foreign direct investment and art and cultural heritage. As well as giving corporate and commercial advice the team regularly assists clients with fundraising, corporate finance and investment agreements, business acquisition and disposal, stakeholder relations and corporate governance.
Art and Cultural Property 
The department shares its clients' passion for art and is recognised as a leader in the field, bringing its lawyers' experience and expertise to bear when clients want to transition art to the next generation, buy or sell artworks, or are involved in disputes in both the UK and international art markets. The team provides effective, discrete advice to individuals, businesses, trusts, landed estates and charities, preserving and protecting its clients' interests and artworks.
Charity 
The firm has a well-established practice and reputation in charity law work, providing discreet and pragmatic advice to an eclectic mix of charities, social enterprises and other not-for-profit organisations including trade unions and international NGOs. The practice has been further strengthened in 2021 by the arrival of Paul Ridout, who brings with him over 20 years' experience of advising faith-based organisations and charities in cultural/heritage, medical and conservation fields.  The Charities group at Hunters covers everything from the formation of charities, governance and regulatory advice through to mergers and safeguarding support, and offers charity clients a multidisciplinary service that includes a full range of property, legacy and philanthropy, litigation, commercial and employment law services.
Dispute Resolution 
Hunters acts for clients in resolving disputes across a broad range of civil matters, most notably contentious trust and probate, where clients include trustees, beneficiaries, executors and other interested parties. Much of the department's work concerns complex, high-value cross-border and multi-jurisdictional disputes for UK and overseas clients, often arising from relationship generated trust and Inheritance Act disputes. Members of the team use a combination of negotiation, mediation, arbitration, and where necessary, court action to achieve the best possible outcomes for their clients. The team also regularly act in disputes relating to property, professional negligence, contracts, business relationships and intellectual property.
Lawyer Profiles
| Photo | Name | Position | Profile |
| --- | --- | --- | --- |
| | Paul Almy | Senior Partner, specialising in all aspects of charity law, and handles commercial… | View Profile |
| | Lara Barton | Partner in the private client department specialising in wills, trusts, administration of… | View Profile |
| | Jo Carr-West | Partner in the family department. Jo has broad experience of the complex… | View Profile |
| | David Draisey | Partner dealing with a wide range of contentious issues with particular expertise… | View Profile |
| | Mary Elliott | Partner specialising in wills and estate planning, trusts and related tax issues,… | View Profile |
| | Henry Hood | Partner and head of the family department dealing with all aspects of… | View Profile |
| | Richard Kershaw | Partner specialising in matrimonial and family work, particularly complex financial proceedings and… | View Profile |
| | Ian Layzell-Smith | Partner specialising in commercial and agricultural property work primarily for landed estate… | View Profile |
| | Stephen Morrall | Corporate partner advising companies, partnerships and entrepreneurs on all aspects of their… | View Profile |
| | Dominik Opaliński | Partner, dealing with all aspects of charity law, particularly the business of… | View Profile |
| | Julia Richards | Julia has strong trusts expertise and a particular interest in landed estates… | View Profile |
| | Charles Richardson | Partner in the private client department acting for individuals, families, trustees and executors… | View Profile |
| | Peter Robinson | Partner specialising in commercial property work. Peter acts for clients in all… | View Profile |
| | Alexandra Sarkis | Alexandra qualified with May, May & Merrimans in 1984, becoming a partner… | View Profile |
| | Amy Scollan | Partner with significant experience in divorce and finance cases which often involve… | View Profile |
| | Charlotte Simm | Partner in private client department. Areas of work include: estate, tax and… | View Profile |
| | Lucinda Tite | Partner and joint head of private client department specialising in tax planning… | View Profile |
| | James Vernor-Miles | Partner specialising in Property and Landed estates work. He also has extensive… | View Profile |
| | Wilfrid Vernor-Miles | Partner in, and joint head of, the private client department specialising in… | View Profile |
| | Louise Walker | Partner in the private client department, specialising in will and trust drafting,… | View Profile |
| | Vanina Wittenburg | Senior Associate in the private client department specialising in wills, administration of… | View Profile |
| | Matthew Yates | Partner in the private client department specialising in wills, trusts, administration of… | View Profile |
Staff Figures
Number of UK partners : 24 Number of other UK fee-earners : 33
Languages
French German Spanish Italian Portuguese Japanese
Memberships
Society of Trust & Estate Practitioners (STEP) Resolution Agricultural Law Association International Bar Association (IBA) Association of European Lawyers (AEA) Justinian Lawyers The Law Society European Circuit Member of the Professional Advisors to the International Art Market (PAIAM)
Diversity
Diversity and Inclusion is part of the DNA at Hunters. As a firm where families and private clients form a principal part of our client base, we reflect the modern family, acting for many families across several generations.
Our value statement is:
"The firm is committed to promoting equality and diversity for all members of the firm and job applicants and to running its business in a way which encourages equality of opportunity and respect for diversity.
We aim to create a working environment in which all individuals are able to make the best use of their skills, free from discrimination and harassment, and in which all decisions are based on merit."
We believe that every person at Hunters has a responsibility to ensure that diversity in practice means inclusion and dignity at work for all.
As a firm we recognise that diversity generates better strategies, better risk management, better debates and better outcomes. We appreciate that there is a substantial body of research which shows that diversity brings increased profitability, increased creatively, stronger governance and better problem-solving abilities.
We have made a significant investment this year to enable all applications for positions within the firm to be made online. The software we are working with was chosen because of the improvements it can bring to the promotion of diversity at Hunters. It enables all the applicants' personal details (name, gender, address, hobbies etc) to be redacted, so that the applications are considered and filtered blind, and on merit alone. This ensures that unconscious bias will play no role in the selecting of applicants for
interview. The software also allows us to consider the characteristics of those applying to us. For example, if on studying the data it becomes clear that the number of disabled people applying to us is below the national average, then we can focus next year on reaching out to disability job boards and
charities.
Over the last few months we have been collaborating with other industry leaders to help formulate a questionnaire for our colleagues to measure how included they feel within the firm, and whether they feel free to be their authentic selves and able to do their best work.
Our advice to clients is based on diversity in action. This is perhaps best evidenced by the numbers, which reflect diversity at every level of seniority: 33% of our partners, 63% of our senior associates, and 70% of our associates are female. In total, 51% of Hunters lawyers are women – a true gender balance.
The national workforce is made up of BAME people, and for the last two years 18% of Hunters' colleagues are BAME.
During the next few months, we hope to consider the make up of our staff in terms of education, disability, caring responsibilities, and consider whether there is more we can do to promote and support diversity.
This is a continuous conversation.
We would like to be in a position over the next few years where the diversity in our firm exceeds the average statistics quoted by the Law Society. We want to achieve the most diverse and inclusive workplace we are capable of because this is the right thing to do, and also there is a business case for it –
we want the best talent working for us to improve our profitability.
A key priority over the coming months is to make our approach to diversity and inclusion more visible to those outside of the firm – we appreciate that there is significant work to do on this front.
Our diverse lawyer profile is the product of years of sustained commitment to diversity, but we do not stand still in continuing to pursue and enhance a diversity strategy. The Hunters Family mediation team is one example. Comprised of two men and a woman, they deliver a diverse range of mediation experience to our clients, each bringing their own distinct expertise and approach to a broad range of complex financial, family and personal dispute matters to ensure that each case is considered holistically.
Much of our work has an international element. This requires understanding the diversity of our clients who come from many different cultures. Cases in the past year have involved Australia, New Zealand, Spain, Singapore, Cyprus, Abu Dhabi, France, Canada, Italy, the US and Russia. A significant number of
our HNW and UHNW clients are based offshore and require specialist cross-border estate planning advice. Most of our UHNW clients have assets in multiple jurisdictions and we are adept at dealing with the issues that presents. We also regularly give advice in relation to trusts and estates spanning multiple jurisdictions.