Firm Profile > Zu'bi & Partners, Attorneys & Legal Consultants > Manama, Bahrain
Zu'bi & Partners, Attorneys & Legal Consultants
Offices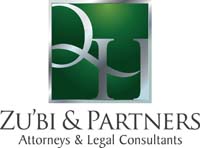 Zu'bi & Partners, Attorneys & Legal Consultants
16TH FLOOR, GBCORP TOWER, BLDG #1411, ROAD 4626
BLOCK 346, BAHRAIN FINANCIAL HARBOUR DISTRICT
PO BOX 2397, MANAMA
Bahrain
Zu'bi & Partners, Attorneys & Legal Consultants > The Legal 500
Rankings
Zu'bi & Partners, Attorneys & Legal Consultants >
Firm Profile
Zu'bi & Partners Attorneys & Legal Consultants is a leading international Bahraini top-tier legal services provider in the sectors of banking and finance, corporate, civil, commercial, litigation and arbitration services. For the past forty-eight years, the firm has been providing its clients with the highest quality legal advice. The firm has an exceptional reputation for dealing with unconventional issues and providing innovative solutions specifically tailored to meet its local and international clients' legal and commercial needs. The firm regularly advises and partners with other international law firms on major infrastructure projects and financing.
Our success is reflected in the quality of our client base which we have built over the years. We proudly act for the Government of Bahrain and quasi government bodies, major national, international and multinational corporations, banks and financial institutions, developers, private and public institutions and high net worth individuals. In particular we have considerable experience in drafting of legislation and regulations as well as the interpretation of Bahraini legislation including the Bahrain Constitution.
Our team of lawyers is highly regarded. They come from major international law firms and are members of local and international bar associations. Our lawyers are multicultural and multilingual. All our lawyers are able to provide clients with clear, efficient advice based on a real understanding of the issues and the local laws.
One of the strengths of the Firm is its ability to provide strategic legal advice and the Firm welcomes the opportunity to assist clients at the business planning stage. We are a one stop law firm capable of providing Bahrain law advice as well as advice on the laws of other jurisdictions to which many of our foreign lawyers belong.
Staff Figures
Number of lawyers : 21
Languages
Arabic English French Hindi
Memberships
Licensed advocates before the Court of Cassation in Bahrain English Bar New York Bar GCC Commercial Arbitration Centre Indian Bar Sindh Bar Council (Pakistan) International Bar Association Chartered Institute of Arbitrators in England Law Society of England and Wales (international division) Licensed Legal Consultant in Dubai
Other
Other offices : Dubai
Diversity/Community
We thrive on diversity at Zu'bi & Partners, Attorneys & Legal Consultants. Our team of lawyers are as diverse as our clients. They come from major international law firms and are members of local and international bar associations. Our lawyers are multicultural and multilingual. They understand the needs of our clients, and act not only as legal representatives but as trusted business advisors. All our lawyers are able to provide clients with clear, efficient advice based on a real understanding of the issues and the local laws.
Our firm strives to cultivate a workplace where inclusiveness, mutual respect and professionalism are standard. It is our mission to build upon our 96 years old family history and commitment to law to diversity to foster an environment where people of all races, genders, religious affiliations and cultural heritage are equal and encouraged and inspired to fulfil their potential to grow within the firm and partner with clients.
Client Testimonials
COMPANY/FIRM: Standard Chartered Bank

TESTIMONIAL: We have worked closely with Zu'bi & Partners for many years and consider them to be a close partner, assisting us with the legal process from start to finish and providing advice when appropriate. They always look to find solutions and ease the process as much as possible"
---
CLIENT: Executive Board Member – Head of Middle East

COMPANY/FIRM: Financial Institution

TESTIMONIAL: Having known and worked with Zu'bi & Partners and notably with Eman Omar for over 7 years, I have learned to rely on her and her Team as a legal expert, strategic counsel and trusted advisor.
Eman, and the law firm's approach has always been very efficient and effective, available at all times whilst maintaining a friendly and professional attitude.
I have recently moved to a new financial institution and had absolutely no hesitation in referring Zu'bi & Partners as our law firm in the Kingdom of Bahrain.
Qays H. Zu`bi, the Managing Partner, and Eman, exceptional knowledge of the domestic and international legal system along with their availability at all times, all contribute to a strong and valued relationship to my organization.
---
COMPANY/FIRM: Bracewell (UK) LLP

TESTIMONIAL: We have worked closely with Hamza Saleem and his colleagues at Zu'bi & Partners on Bahraini financings for a number of years, and we value and appreciate their clear and timely advice. We enjoy working with them as they help us to give our clients the best possible advice.
---
CLIENT: Paul Holmes, Managing Director

COMPANY/FIRM: Al Futtaim Willis Co. LLC

TESTIMONIAL: We are a Joint Venture company in the Insurance and Consulting field and we have been dealing with Zu'bi & Partners in Bahrain for a few years now. We have consistently received quality legal advice and guidance on a range of topics. Their commitment to providing us with quality technical advice and guidance in a timely manner is refreshing, providing us with a degree of confidence for the areas in which we seek advice.  
---
CLIENT: Project Director

COMPANY/FIRM: Tecnicas Reunidas

TESTIMONIAL: We started working with Zu'bi and Partners as a professional and unique team work. We appreciated the proactive and genuine approach in problem solving and close follow up of any activities requested to develop our business in the Kingdom. We have created a strong relationship and integrated team. Each goal has been reached successfully.  
---
COMPANY/FIRM: AMA University

TESTIMONIAL:
Zu'bi and Partners has been our external legal adviser in Bahrain from our company's inception in 2003.  We have been fully satisfied with the excellent services of this firm as manifested by their professional, knowledgeable and approachable team of Hamid Al Mahmood, Hamza Saleem and Omar Manassaki who have guided us across the years.  The firm has advised us with a balanced legal perspective with commercial understanding for our various transactions from corporate restructuring to financing to mergers and acquisition.   Our transaction partners, whether in Bahrain or from other Middle East countries, are often surprised that their battery of legal counsels can be handled superbly by a lean but mean team from Zu'bi as our counsel.  I will not think twice to recommend Zu'bi and Partners.
---
COMPANY/FIRM: Rolls Royce

TESTIMONIAL: Zu'bi & Partners are always highly responsive and adaptive to our legal needs.  They are highly professional and able to accommodate tight deadlines.
---
COMPANY/FIRM: DLA Piper Middle East LLP

TESTIMONIAL: We worked with Zu'bi & Partners last year on the Al Ezzel refinancing in Bahrain, where Zu'bi & Partners acted for the new banks in respect of the local law aspects of the refinancing.  I was very impressed with Hamza Saleemand the rest of the team, particularly in relation to their prompt responses and for organizing a complex signing and closing with regards to the local law security aspects of the transaction.
---
COMPANY/FIRM: International Law Firm

TESTIMONIAL: As you know we have been working with Zubi & Partners for nearly 14 years or so. We have found the firm to be very helpful and responsive to our local law requirements for our clients in Bahrain and internationally. In particular, we have a great relationship with Hamza Saleem who is our go to person at the firm. Hamza is technically very good, always helpful, responsive and available to assist us at all times. 
---
COMPANY/FIRM: Latham & Watkins

TESTIMONIAL: "We worked with Zu'bi & Partners on a refinancing transaction and they provided a consistently high level of service throughout. We benefited in particular from Hamza Saleem's technically strong advice, which was also pragmatic and solutions-oriented."
Interviews
Qays H. Zu'bi, Senior Partner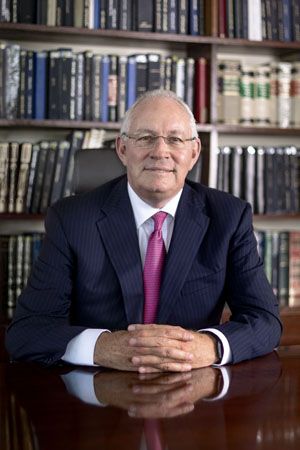 What has been your greatest achievement, in a professional and personal capability?
Next year 2021, our Firm, which is a fifth-generation law firm, will celebrate 100 years of lawyering. Our first office commenced its operations in 1921. As Senior Partner, maintaining our standards and legal services throughout this period until today, assisting both local and international clients who have been with us in Bahrain for more than 40 years is an achievement. With our long serving lawyers and longstanding track record working on many major deals in all areas of law including winning most of our litigation and arbitration cases is our greatest achievement.
What do you do differently from your peers in the industry?
With our dedication, perseverance, our ability to correctly interpret the law, our connections worldwide, our strong business and ethical values and sense of responsibility avoiding any conflicts of interests including ensuring KYC is fully adhered to, our ability to price legal work correctly, the ability to obtain repeat work from our clients and our ability to steer away from being sued of negligence, all make us stand out.
What advice would you give to your younger self?
There are five principles that should be followed.
First, once you are appointed and are given a power of attorney by a client to defend and represent the client, the only thing that should stop you from the representation is physical impairment or death. The client in this case has fully entrusted you with an assignment and paid for it, therefore, you are expected to perform it.
Second, keep the client informed of his matters at all times. Do not ever let the client chase you to find out what happened to his matter or case.
Third, if your client is awarded money by a court, ensure it is paid to his account instantly. Never use clients' money for your personal needs.
Fourth, in undertaking work for clients, the highest ethical standards must be observed avoiding conflicts of interest at all times.
Fifth, clients come first and their matters must remain at all times highly confidential.
Can you give me a practical example of how helped a client add value to the business?
I have become a trusted advisor to many of my clients, even on personal matters, in addition to being their lawyer. I consider each of my clients a partner, and therefore, it is my duty to ensure their success and their businesses are well protected. In many cases, we ringfenced their companies to ensure continuation among generations. We also advised clients about competition, Intellectual property rights protections, corporate governance matters, disclosure of information, restructuring and protections afforded to them by bankruptcy laws in the event of failure. All are adding value to their businesses and continuation.
Within your sector, what do you think will be the biggest challenge for clients over the next 12 months?
Our clients vary between IT companies and service providers; Construction Companies; banks and financial institutions; logistic companies; oil and gas companies; Power and Water companies; Commercial and trading companies; travel and hotel companies; real-estate companies; media and advertising; Water desalination companies to name a few.
The biggest challenge for our clients due to Covid 19 is survival.
Top Tier Firm Rankings
Firm Rankings