Firm Profile > Ibrachy & Dermarkar > Cairo, Egypt
Ibrachy & Dermarkar
Offices

Ibrachy & Dermarkar
16 HUSSEIN WASSEF STREET
MESSAHA SQUARE, DOKKI
CAIRO 12311
Egypt
Ibrachy & Dermarkar > The Legal 500
Rankings
Ibrachy & Dermarkar has a long track record in both domestic and international litigation, often representing multinational companies in sectors such as pharmaceuticals, energy, telecoms and aviation. The lead partners are Mohamed Ramadan, who is skilled in both litigation and corporate matters, and Bahieldin H. Z. Elibrachy, the managing partner and a specialist in disputes in the oil and has sector.
Practice head(s):
Bahieldin H. Z. Elibrachy
Lawyer Profiles
| Photo | Name | Position | Profile |
| --- | --- | --- | --- |
| | Mr Ahmed El Said | Partner. Practice Areas: Civil and Commercial Litigation Taxes & Customs | View Profile |
| | Bahieldin H.Z. Elibrachy | Managing Partner. Practice Focus Space Law Media | View Profile |
| | Amir Nabil | Partner Practice Focus Trade Law Investment law Competition Law Regulatory affairs … | View Profile |
| | Mona Osama Abdel Hafiz | Partner Practice Areas: Entertainment and Sports Employment Civil Commercial Corporate Law | View Profile |
| | Dr Mohamed Ramadan | Partner. Practice Focus Construction Commercial Transactions Public International law | View Profile |
Interviews
Bahieldin H.Z. Elibrachy, Managing Partner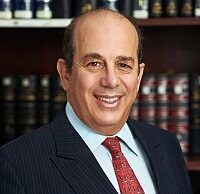 What has been your greatest achievement, in a professional and personal capability?
My greatest professional achievement is the ability to work with a very selected and dedicated group of lawyers, who constitute Ibrachy & Dermarkar.  The lawyers strive to achieve professional excellence. We do not strive to create a peak, but the highest plateau in the Egyptian legal practice. Nowadays, many of the successful lawyers leading their own firms gained their knowledge from I&D.  They are dear colleagues, and we are proud of them.  I&D also provides an opportunity to grow within the firm with no limits.
I am the first practicing Egyptian lawyer in the country who is specialized in Space Law.  My highly professional team works on frequency allocation from the International Telecommunication Union (ITU), on the complex preparation of invitation for information, invitation to bid and bid assessment from a legal point of view.  We learn from professionals in the field to be able to apply the law to this very specialized area.  Without understanding the basics of satellites, we cannot provide a proper legal service to the satellite operators.
Currently, we are working on a special cooperation between a major regional satellite operator and a major international satellite operator and ourselves to provide our services outside of Egypt.  The service that we are providing is unique.  The industry is divided between providers of technologies who are not only competing, but also vilify each other.  As Egyptians, we maintain total neutrality.  We assess technologies from each region and provide an honest cost-technical assessment to our clients.
The main objective of I&D is to provide a consistent level of professional service.  Our growth is therefore constrained by this priority.
What do you do differently from your peers in the industry?
In addition to the general corporate specialization, I&D is unique among its peers with its laser-focus on development of specific specializations.  Our Intellectual Property Department engages on a full time basis, a talented and knowledgeable chemist.  She provides a special added value in pharmaceutical patent registration and litigation.  We also have access to technical advisors for all other types of patents, so we can provide a level of service that is difficult to match. We have contributed to landmark decisions related to this specialty.
The head of the Competition Department, who also deals with M&A work, has experience that is unmatched by our peers in Egypt.
Our Contracting Department has local and international affiliations that assists us in providing a high level of expertise in a crucial sector of the economy.
Our Sports Department works in cooperation with a specialized law firm in the field.  We are able to provide unparalleled service among our peers.
The Litigation & Arbitration Department also respects the specialization and works in close cooperation with the other departments to provide its services. We cooperate with a major international firm in Investments Arbitration.
We work with industry leaders in each of our specialization.  We start by understanding the best practices in the world and begin from there.
What advice would you give to your younger self?
Learning is not a stage in life.  It is a process that never ends.  We are proud to be the oldest law firm in Egypt with a continued history of existence.  But we are young and innovative and do not accept to rely on the relicts of our past accomplishments.
Can you give me a practical example of how helped a client add value to the business?
I&D considers itself as a business partner of its clients.  The client develops the business strategy.  We begin by understanding it and then mount it within its legal framework.  We were recently engaged as corporate counsel to a major Egyptian industrial and trading group.  We audited its agreements in cooperation with its internal legal department.  We sat with the management team to plan for a strategy whereby the flow of work would be vetted legally, without damaging the agility required.
Within your sector, what do you think will be the biggest challenge for clients over the next 12 months?
A new form of government enterprises is emerging in Egypt.  This is taking place in economic sectors including construction, pharmaceutical and heavy industry.  It is important to structure a win-win formula and to complement and not agitate.  The private sector needs to find synergies both in the domestic and international markets.
Legal Developments
24th June 2021
Promoting competition is a key factor for economic growth.  It allows the companies to compete and discover better operating procedures to enhance their economic performance. A properly functioning competitive environment attracts private investors from around the world as it is the supreme goal for competition policy to eradicate barriers for entry.
24th June 2021
Introduction
There has been some recent interest from the GOE in certain aspects of the Compulsory Licensing (CL).  They are beginning to explore it inter alia, in the pharmaceutical industry.
Top Tier Firm Rankings
Firm Rankings