Vondst Advocaten N.V > Amsterdam, Netherlands > Firm Profile
Vondst Advocaten N.V
Offices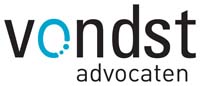 Vondst Advocaten N.V
JACOB OBRECHTSTRAAT 56
1071 KN Amsterdam
Netherlands
Vondst Advocaten N.V > The Legal 500
Rankings
Vondst Advocaten N.V
is a boutique firm that handles contentious and non-contentious IP and IT matters in the health care and life sciences sectors. It has a strong focus on disputes and litigation, and represents clients before national courts, regulatory authorities and the General Court of the European Union.
Otto Swens
is recommended for patent litigation and is no stranger to cross-border cases, while
Ricardo Dijkstra
handles patent, technology and life sciences litigation.
Arvid Van Oorschot
 also handles regulatory matters and litigation.
Practice head(s):
Otto Swens; Ricardo Dijkstra; Arvid van Oorschot
Testimonials
'The team has in-depth knowledge of the industry and is able to translate such knowledge into practical and hands-on advice'.  
'Ricardo Dijkstra is a great personality to work with'.
'Ricardo Dijkstra is smarter than most, and really driven to deliver on time and above expectations'.
Key clients
Teva
Sandoz
Glenmark
Viatris
Curium Pharma
Noba
Vaselife
Wassenburg
Brocacef
MediGene
The team at
Vondst Advocaten N.V
is highly rated not only for its extensive understanding of IT and outsourcing law, but also for its client engagement, including providing large corporates and innovator clients with online tools and seminars.
Polo van der Putt
has long-standing expertise in digitalization, including IT contracts, litigation and data protection. He is especially focused on new technologies such as big data analytics, AI, cloud computing, and electronic signatures and e-payments.
Tjeerd Overdijk
specialises in a combination of  IT and intellectual property, such as the enforcement of rights in software. He is also a WIPO panellist for nl. domain name disputes.
Herwin Roerdink
's focus is on data protection and online marketing issues.
Other key lawyers:
Testimonials
'What I like most about working with Vondst is their practical approach, good communication skills and excellent knowledge of IT law and IT practice.'
'The main lawyer I work with is Polo van der Putt. He is an excellent IT lawyer, very experienced, knowledgeable and is able to transfer complex legal matters into very practical advice.'
'We really appreciate the accessibility and down to earth approach of Vondst. They are really able to translate the difficulties of the case at hand and get the message across to the target audience. The seminars they offer their clients provide much insight and their online quick fact check tool/database is of much help too.'
'Polo van der Putt is a pleasure to work with. He is very accessible and is able to share his extensive knowledge in very pleasant manner. We also appreciate the fact that he is very pragmatic and has a fine sense of humour.'
'High level of professionalism. True interest in client's business. Very proactive approach. 24/7 availability.'
'Polo van der Putt: pleasant to work with; 24/7 availability; high level of professionalism; understanding of client's business.'
Key clients
Centric
Dümmen Orange
Euronext
Inergy
Translink
Novamedia
SPH
PGB
Randstad Groep Nederland and Randstad Holding
Softproviding
Terberg Business Lease
Reset National
Work highlights
Advised the major Dutch IT service provider Centric on various disputes, including litigation against a municipality and a dispute with Uniface.
Advised IT service provider Softproviding on an ERP deal with meat processor Vion (Netherlands, Germany).
Advised pension fund PGB on various outsourcing and technology transactions, including on the development and exploitation of a pension administration platform in a joint venture with Achmea and in cooperation with IT service provider CGI.
Specialist firm
Vondst Advocaten N.V
has an exclusive focus on contentious and non-contentious intellectual property especially in the pharmaceuticals, life sciences and IT sectors. Patents are a central area of work; it acts for well-known pharmaceutical, medical device and other healthcare companies and mechanical engineering and electronics are growth areas for the practice.
Otto Swens
litigates in national and international patent cases in addition to advisory work such as licensing negotiations, technology transactions and R&D collaborations. Likewise,
Ricardo Dijkstra
and
Arvid Van Oorschot
have broad patent litigation practices. A substantial team of associates includes
Tjerk Sigterman
and
Carly Van Der Beek
, both of whom are building a patent litigation practice.
Practice head(s):
Otto Swens; Ricardo Dijkstra; Arvid van Oorschot
Other key lawyers:
Key clients
Teva
Sandoz
Viatris (formerly Mylan)
VDL Group
Curium Pharma
Noba
Tomra
Strukton
Afire
Wassenburg
Herwin Roerdink
leads the data protection practice at boutique firm
Vondst Advocaten N.V
, which advises on all issues relating to data protection and online marketing. The team also handles investigations instigated by supervisory authorities and also assists with the data elements of M&A transactions, direct marketing litigation and enforcement issues.
Polo van der Putt
and senior associate
Tineke van de Bunt
 also contribute to the practice.
Practice head(s):
Other key lawyers:
Testimonials
'The team is very professional and I consider them to be a true strategic partner and value driver for our business.'
'The individuals from Vondst I work with are proactive, approachable, very responsive, they provide practical advice, always employ a broad perspective based on their knowledge of our business and proactively consider potential future legal risks and opportunities.'
'Vondst Advocaten has a team of collaborative lawyers, as they are easily available when you need support from them. Also, they are a boutique firm specialised in the field of law and technology – which makes a difference when compared to other law firms.'
'Good in depth knowledge of IT & IP law (including privacy law), high level of service and responsiveness and always eye for the commercial considerations.'
'Herwin Roerdink and Tineke van de Bunt – Good in-depth knowledge of IT & IP law (including privacy law), high level of service and responsiveness and always an eye for the commercial considerations.'
Key clients
Novamedia
HEMA
Sitel
Funda
National Postcode Lottery
Shimano
WeTransfer
University of Amsterdam
Talpa
Avebe
Credit Europe Bank
Aalberts
Vondst Advocaten N.V >
Firm Profile
The firm: Vondst was founded in 2007 as a boutique firm that focuses exclusively on IP, pharmaceuticals and life sciences, IT and data protection. All its partners have previously worked in these fields for well known international and national law firms. Since its start, Vondst has almost doubled in size.
Areas of practice
Patents and technology: This practice primarily focuses on litigation. Our attorneys handle both local and international cross-border patent cases. In particular, Vondst advises and litigates in the areas of pharma and life sciences, the chemical industry, mechanical engineering, and IT. Vondst also assists clients in the local and cross-border exploitation of their patents and technological know-how.
Trademarks, designs, copyrights and unfair competition: Vondst advises and litigates on the full range of these fields. As Vondst is primarily a contentious firm, we use Dutch and foreign trademark agents to assist in the filing of applications for trademark protection for our clients. With respect to copyrights and design protection the practice is not limited to traditional works like books and other kinds of writing, but actually more often involves product design, game and software concepts, databases and other information products and software.
Pharmaceuticals and life sciences: The attorneys at Vondst have years of litigation and advisory experience with regard to common legal issues in the pharmaceutical and life sciences industries, including the registration of medicines and medical devices in a national, European or other context, parallel imports, counterfeiting, licensing, good clinical practice, reimbursement and pricing matters and advertising.
Plant variety rights: Vondst advises businesses specialized in breeding or exploiting plant material in the horticultural, fruit growing and seed industries about the possibilities available to protect the products they have developed and their breeding and horticultural methods, and about licensing and other types of exploitation agreements.
IT and sourcing: Vondst assists clients in contentious and transactional IT matters, such as in the field of sourcing, cloud computing, IT projects (agile and waterfall), license agreements, IT related public procurement, distribution and other commercial contracts, the protection of technology and information, illegal software and audits, internet, e-commerce and domain names.
Data protection: Vondst advises clients in matters involving compliance with law and regulations, including the GDPR and ePR, processing agreements, fines, damages and liability, enforcement by supervisors, data breaches, (online) marketing, information security, profiling, research, privacy policies, internet of things and smart devices. The lawyers of Vondst repeatedly and successfully have assisted clients in enforcement matters against the Dutch data protection regulators.
Main Contacts
| Department | Name | Email | Telephone |
| --- | --- | --- | --- |
| Patents & Technology | Otto Swens | | |
| Patents & Technology | Ricardo Dijkstra | | |
| Patents & Technology | Arvid van Oorschot | | |
| Trademarks, Designs, Copyrights & Unfair Competition | Tjeerd Overdijk | | |
| Trademarks, Designs, Copyrights & Unfair Competition | Herwin Roerdink | | |
| Pharmaceuticals & Life Sciences | Otto Swens | | |
| Pharmaceuticals & Life Sciences | Ricardo Dijkstra | | |
| Pharmaceuticals & Life Sciences | Arvid van Oorschot | | |
| Plant Variety Rights | Tjeerd Overdijk | | |
| IT & Sourcing | Polo van der Putt | | |
| Data Protection | Polo van der Putt | | |
| Data Protection, online marketing | Herwin Roerdink | | |
Staff Figures
At this address : 20
Languages
Dutch English