Doing Business in...
Uganda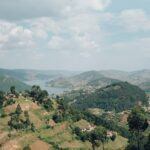 Investment Climate Strategically located in the heart of Sub-Saharan Africa, bordered by South Sudan in the north, Kenya in the east, the United Republic of Tanzania in the south, Rwanda in the southwest and the Democratic Republic of Congo in the west, Uganda enjoys a strategic position for regional trade and investment through its capital …
Contributed by Ortus Advocates
Read More...
Legal Market Overview
Uganda went to the polls in early 2021 to decide between incumbent president Yoweri Museveni – in power since 1986 – and young rival Robert Kyagulanyi Ssentamu, a popular musician better known as Bobi Wine. Museveni was declared winner of the disputed election, which drew international attention for alleged vote-rigging; the opposition leader has called on the Supreme Court to nullify the result.
The global pandemic has hit the east African nation's economy and healthcare system, though its rapid lockdown in 2020 likely contributed to the country's comparatively low rate of Covid-19 deaths. In early 2021, news of the higher price charged to the Ugandan government for the AstraZeneca/Oxford vaccine – reportedly approximately triple the cost of the vaccine paid by the European Union – prompted an outcry.
Law firms in Uganda remain busy; litigation, projects and M&A are key areas of expertise. Bowmans, Sebalu & Lule Advocates and Shonubi, Musoke & Co Advocates are among the leading firms in the country.