Doing Business in...Switzerland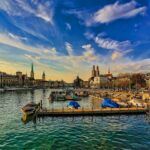 Why Switzerland? Switzerland is globally recognised as a world-leading country in many respects. It has extremely high quality of life (joint-2nd in the 2020 Human Development Index of the United Nations Development Programme), international credibility, political and social stability, a transparent legal system, a liberal and highly competitive economy, strategic geographical position, and multiculturalism. Little …
Contributed by Teichmann International
Read More...
Firms in the Spotlight...

Lenz & Staehelin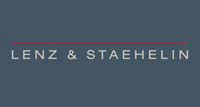 While Lenz & Staehelin is acknowledged by most as Switzerland's leading law firm, its connections and expertise span the globe.
View Profile...
Firms in the Spotlight...

MLL Meyerlustenberger Lachenal Froriep Ltd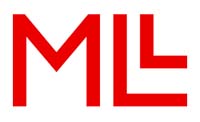 MLL is a full service law firm specialized in representing and advising clients at the intersection of high tech, IP rich and regulated industries.
View Profile...
Legal Market Overview
The legal market in Switzerland is characterised by a decentralised structure, spreading from French-speaking Geneva and Lausanne in the west to German-speaking cities Bern, Basel and Zurich in the east. Contrary to the broadly international approach of legal hotspots Zurich and Geneva, the Italian-speaking canton of Ticino has its legal centre in Lugano, focusing on instructions from local and South European clients. While Zurich is well known for its corporate, public banking and capital markets strength, as well as ongoing links to German and US-based corporations, Geneva firms are uniquely placed around a strong private banking sector, leading players of the sports industry and a global commodity trading hub.
During the past year, Swiss firms saw thriving activity in mid-market transactions, an increase in tax controversies, sports disputes and white-collar criminal law matters, as well as major overhauls in European and domestic data protection law. Banking and financial regulation is also keeping teams active, mainly due to the implementation of the financial instruments directive MiFID II and upcoming product regulations contained in the Financial Services Act (FinSA/FIDLEG), the latter of which is going to impact the liability of private banks and wealth managers. Another booming sector is fintech. As the financial market authority FINMA strives to offer a safer, more regulated environment through the publication of guidelines, Switzerland has now become one of the go-to jurisdictions regarding initial coin offerings (ICOs).
The market is still dominated by traditional Swiss firms such as Bär & Karrer Ltd., Schellenberg Wittmer Ltd, Homburger and Niederer Kraft Frey AG, while Walder Wyss Ltd has notably increased its headcount, expertise and visibility significantly in recent years. The ranking also includes newly established Swiss boutique firms, for example TIMES Attorneys and HOUSE ATTORNEYS, as well as several US firms that have strengthened their footing in Switzerland during the past months, including Quinn Emanuel Urquhart & Sullivan (Schweiz) GmbH.