Firms in the Spotlight...

Aleksic and Associates Law Office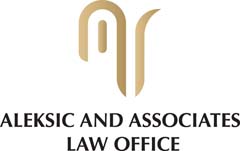 Aleksić & Associates is an independent, full-service corporate law firm. Our spectrum of services ranges from business law, to civil and criminal law. With over 320 attorneys, associates and advisors constantly engaged in client matters, we offer a complete range of legal services to clients and investors coming to Serbia and South East Europe.
View Profile...
Firms in the Spotlight...

Andrejic & Partners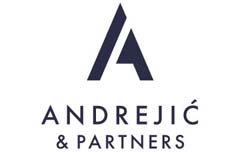 Andrejic & Partners is a full-service law firm with an office in Belgrade. Our firm provides tailored legal services designed to meet all needs of our clients. We provide high-level consulting services to both multinational companies as well as small companies and start-ups.
View Profile...
Legal Market Overview
Traditionally characterised by stagnant growth and high unemployment rates, Serbia is now a candidate country for European Union membership; the country's public debt has fallen and Serbia's economy has recently experienced robust growth, which is expected to continue throughout 2019. However, trade tensions with Kosovo – the 2008 secession of Kosovo has not to date been recognised by Serbia – have been high; in November 2018, Kosovo raised customs tariffs on Serbian goods to 100 per cent, which was in response to Serbia's blocking of Kosovo from becoming a member of international police organisation, Interpol.
Strong domestic law firms across several practice areas include JPM Jankovic Popovic & Mitic and Karanovic & Partners; significant regional firms to note are Moravcevic Vojnovic and Partners in cooperation with Schoenherr, Law Office Miroslav Stojanovic, in cooperation with Wolf Theiss and Petrikic & Partneri AOD in cooperation with CMS Reich-Rohrwig Hainz. Harrisons Solicitors is an English law firm with an office in Serbia.
Headline news for the Serbian legal market includes JPM Jankovic Popovic & Mitic's former partners  Uros Markovic, Nikola Vukotic and Marko Jovkovic exiting the firm in late 2017 to found MVJ marković vukotić jovković, a business law boutique with expertise in M&A, real estate, energy and infrastructure projects.