Firms in the Spotlight...

Bakouchi & Habachi - HB Law Firm LLP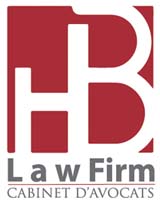 HB Law Firm LLP is a leading independent law firm founded by Mrs. Salima Bakouchi with a long-standing reputation for delivering a high-quality service and adding value for clients.
View Profile...
Firms in the Spotlight...

Benzakour Law Firm
Benzakour Law firm (BLF) is a major Moroccan business law with a long history in the country. It is widely regarded as a top law firm acting in upstream and downstream sides (advisory and contentious) and offering a complete portfolio in business law, with a particular focus on assistance to foreign investment in different sectors …
View Profile...
Legal Market Overview
Morocco is located at the meeting point of Europe and Africa, separated from the southern tip of Spain by a short stretch of the Mediterranean Sea. Its historical links to France and, therefore, with other countries in francophone Africa make it a hub for the flow of international business into Africa.
Morocco's legal system is based on a modern constitution drafted in 2011, and its political and economic stability enables it to act as a key interchange for business in Europe, Africa and the Middle East. It continues to attract investment from international companies and there are strong inbound investment flows from the US, Europe, China, Korea and Japan into the automotive and aeronautics sectors, as well as other types of heavy industry. The subcontractors to Peugeot and Renault have set up plants in the Tangier automotive free zone, home to many large carmakers; this has been extremely successful and there are now plans by the Ministry of Industry to create a new zone for the aerospace industry.
Casablanca Finance City (CFC) has become a financial and economic hub for francophone Africa, offering tax incentives to financial and professional services companies. The renewable energy sector also remains active because development agency Masen is running the final stages of large solar projects, though few new projects were put out to tender in 2018.
As in other North African countries, the legal market is still populated with many family-run law firms, some of which are heavily reliant on a high-profile senior partner. Among these are Kettani Law Firm and Hajji & Associés. Independent law firms, however, have greater prominence in the market with the likes of BFR & Associés and BFF LAW FIRM becoming key players in certain practice areas. Bennani & Associés LLP, Naciri & Associés Allen & Overy and international law firms with local offices such as Clifford Chance, Norton Rose Fulbright, Gide Cuatrecasas Casablanca and DLA Piper are among the most visible firms for international work. Dentons Sayarh & Menjra was formed in 2019 through a tie up between Dentons' former office and local firm Sayarh & Menjra Law Firm.