Firms in the Spotlight
Legal market overview
Jáuregui y Del Valle, S.C.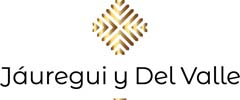 Jáuregui y Del Valle (JDV) was founded in 1975 as a Mexican full-service law firm, specializing in domestic and international business transactions. It has a vast array of dedicated professionals with international expertise acknowledged for their innovative approach in providing solutions with the highest technical and ethical standards, and for the deep understanding of the …
View Profile...
Legal market overview in
Mexico
Following elections in July 2018, "AMLO" -Andrés Manuel López Obrador- became the 58th President of the United States of Mexico, with an impressive 53% of the vote, more than doubling that of his nearest opponent. The election was characterised by a plethora of centre-right / right candidates, a discredited Partido Revolucionario Institucional (PRI), and voter repudiation of unprecendented levels of both corruption and violence during the previous presidential term of Enrique Peña Nieto. Originally himself a PRI politician, López Obrador moved to the Partido Revolucionario Democratico (founded 1988), on which ticket he subsequently became Mayor of Mexico City (2000-5) and stood for the presidency in both 2006 and 2012. Following his second defeat he left to establish the Movimiento de Renovación Nacional (MORENA) -effectively a personal political vehicle- citing the PRD's backing of Peña Nieto's 'Pact for Mexico' as the reason for his departure. Certainly, few contemporary Mexican politicians arouse such levels of both adulation and opprobium.
López Obrador's acceded to the presidency with Mexico in a complex politico-economic scenario, dominated by US President Trump's strident protectionism (most immediately manifest in the US-impelled renegotiation of NAFTA -its successor treaty, USMCA, was finalised in late 2018; to date it is only Mexico that has ratified the new agreement, in June 2019) and his anti-immigrant rhetoric and policies, emblematically symbolised in his border-wall project. Remarkably, in such circumstances, López Obrador's first crisis was very much of his own making. During the interregnum between the July elections and November investiture, he had sponsored a local referendum on the country's project for a new international airport in Mexico City (NAIM), despite the advanced stage of the project and the billions of dollars invested. Unsurprisingly, the result rejected the project, which López Obrador subsequently cancelled - severely denting investor confidence and undermining the country's credit rating in one fell swoop. Despite the multihundred-million dollar losses on the airport project, AMLO would concurrently seek to make political capital with his decision to sell the presidential aeroplane and travel commercially. Increasingly to the fore, elements of this gestural populist politics have, however, had a serious impact: his decision to cut public sector wages, for example, has resulted in a significant talent-flight from Mexico's bureacuracy (indeed, many have begun to establish consultancies while the legally-trained have looked to private sector law firms). Arguably more worrisome, long term, are increasing signs of a certain authoritarian bent in López Obrador's style of administrative organization and governance. His increasing imperviousness to external opinion was highlighted when he turned down an economically (and politically) viable proposition from telecoms-billioniare Carlos Slim to rescue the NAIM project. Another recent outcome was a further blow to investors: the explosive mid-July 2019 resignation of finance minister Carlos Urzúa (whose working relations with AMLO dated back to the latter's Mexico City mayoralty in the early 2000s) citing the administration's capricious decision making and conflicts of interest.
This accumulation of factors has impacted strongly on the Mexican economy despite its general demonstration of resilience over the last two years. Weak two per cent growth in 2018 is projected to fall further this year (0.9%) and barely recover in 2020 (1.9%) according to projections as of July 2019. The impact this is likely to have on the Mexican legal market is as yet uncertain. Much of 2018 and even in to early 2019 the market enjoyed something of an 'Indian summer' with significant workflows and a steady pipeline of M&A and associated activity; this is likely to be shortlived, however, with many foreseeing a tightening of the market from the third and fourth trimesters of 2019 onward. Whether this, in turn, leads to a fully-blown countercyclical moment, with M&A increasingly replaced with insolvency work and contentious matters generated by contractual frictions is yet to be seen.
In the interim, the legal market remains -in general- steady. The largest, leading corporate firms, particularly Creel, García-Cuéllar, Aiza y Enríquez, S.C., Ritch, Mueller, Heather y Nicolau, S.C., and Galicia Abogados S.C. may view the probable, forthcoming economic contraction with some foreboding given their headcounts and financial overheads; concurrently, their reputations for the highest-quality work should give them a degree of insurance. Numerically smaller, Nader, Hayaux y Goebel, SC, along with Mijares, Angoitia, Cortés y Fuentes S.C., which has lost some size over the last few years, are -arguably- in a slightly more favourable position. Currently however, all five continue to constitute Mexico's legal market "magic circle" and remain at the forefront of the core practice areas such as corporate and finance, as well as more sophisticated and cutting-edge matters.
A step behind these market leaders the market's second tier has shifted notably over the last decade, with local firm's ceding market position to an array of international firms -some more recently arrived, others longstanding Mexico-market players. Among the latter stand White & Case S.C. and -albeit with a totally distinct institutional model- Baker McKenzie Abogados, S.C.; while more recent arrivals include Greenberg Traurig, S.C., Jones Day and Hogan Lovells. Among local firms it is arguably only González Calvillo, SC -and perhaps to a lesser degree, Von Wobeser y Sierra, SC- that have really managed to keep pace with this colonization of the country's corporate, finance and energy markets, in particular; although venerable firms such as Basham, Ringe y Correa, S.C., Santamarina y Steta -perhaps even Goodrich, Riquelme y Asociados - would argue their right to be included here. Santamarina's recent experience of the loss of its key bankruptcy partners to form Del Castillo y Castro Abogados, or Marco Tulio Venegas' departure from Von Wobeser to establish litigation boutique Litredi, S.C., are further examples of the difficulties faced by local firms confronting significant international market penetration (and resultant pressures on staff retention) and a tightening economic scenario.
Smaller, specialist firm's undoubtedly retain their role in specific market sectors and disciplines, however, notably intellectual property (Arochi & Lindner, SC; OLIVARES; Uhthoff, Gómez Vega & Uhthoff, SC), litiation (Malpica, Iturbe, Buj y Paredes, S.C.; Martínez, Algaba, de Haro, Curiel y Galván-Duque, S.C.; Quijano, Cortina y de la Torre Abogados), international trade (SAI Derecho & Economía S.C; Vázquez Tercero & Zepeda), tax (Chévez, Ruiz, Zamarripa y Cía SC; Turanzas, Bravo & Ambrosi), and labour (Marván, González Graf y González Larrazolo, S.C. (MGGL)); Natividad Abogados SC; De la Vega & Martínez Rojas, S.C.). Indeed NAFTA's renegotiation and the resultant USMCA agreement has already impacted upon the labour sector, where various of its requirements have been enshrined in the country's May 1st (2019) labour reform, which among other measures, enshrined the right to unionise and negotiate pay.
Nor, in this volatile and highly competitive mix should either the (currently) smaller offices of other international firms -such as Norton Rose Fulbright, Cuatrecasas and Thompson & Knight LLP- or ambitious local firms -Chávez Vargas Minutti Abogados and Bello, Gallardo, Bonequi y García, S.C. come to mind- be overlooked. Neither talent nor volatility are in short supply in the Mexican market, and in a tightening economic scenario, there is everything to play for.