Firms in the Spotlight...

Itkan Law

At Itkan, we believe that lawyers are key agents of social change who have a responsibility to promote innovation, sustainability and economic and social development. Therefore, in order to become the law firm that can best help our clients – and our own people – prepare for and shape the future of Libya, we believe …
View Profile...
Firms in the Spotlight...

KARBAL & CO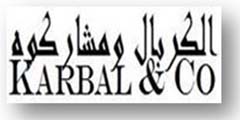 Karbal & Co is one of the most experienced Libyan law firms offering services to international and domestic clients in various sectors, including oil & gas, maritime, construction, human rights, and international trade.
View Profile...
Legal Market Overview
Libya has been a heavily divided country since the downfall of Colonel Gaddafi's regime in 2011. Unsurprisingly, this makes it a difficult place to do business. The most common entry point for foreign companies and investors is Tripoli, where the UN-backed government remains in control. The central government is a key influence on major legal issues, though has  limited bearing on a large portion of the country, especially key economic hubs, such as Tobruk, that are controlled by General Khalifa Haftar. Interactions outside of Tripoli will be managed through more localised entities. Lawyers are, however, optimistic that a political settlement will be reached in the medium term, and the recent lifting of Haftar's oil blockade is encouraging progress for a country whose main assets are in energy and natural resources.
Several international law firms have strong links to the market, and King & Spalding LLP's Paris-based partner Mehdi Haroun stands out as one of the top lawyers for the country. The firm is especially active on the oil and gas side. Several more specialised firms have popped up recently, with offices in London and Tripoli. Two key names are Itkan Law, led by former Clyde & Co LLP partner Albudery Shariha, and Eltumi & Co., led by former Hogan Lovells International LLP partner Tarek Eltumi. Both offer a strong mix of local knowledge and international pedigree.