Firms in the Spotlight...

Itkan Law

At Itkan, we believe that lawyers are key agents of social change who have a responsibility to promote innovation, sustainability and economic and social development. Therefore, in order to become the law firm that can best help our clients – and our own people – prepare for and shape the future of Libya, we believe …
View Profile...
Firms in the Spotlight...

KARBAL & CO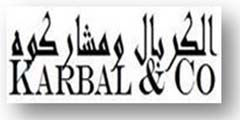 Karbal & Co is one of the most experienced Libyan law firms offering services to international and domestic clients in various sectors, including oil & gas, maritime, construction, human rights, and international trade.
View Profile...
Legal Market Overview
Libya has endured years of political and economic turmoil since the downfall of Colonel Gaddafi in 2011. Several different groups now vie for power in the heavily divided country. A UN-backed government still controls Tripoli, but a much larger portion of the country, including Tobruk, is under the domain of General Khalifa Haftar and his allies. This obviously makes the country a high-risk destination for foreign investors, although many still persevere due to the country's energy and natural resources assets. There are strong trade links with other African countries such as Egypt and Mauritania, as well as many Gulf states, and also India, Brazil and the UK.
Most work done by international law firms is in the energy and infrastructure space, as is the case with King & Spalding LLP, where Mehdi Haroun advises clients such as Total and Silver Dry Bulk Company out of the firm's Paris office. Even here though, most firms will concede that investment has been limited, and a lot of the work relates to asset protection. The rankings demonstrate that several domestic firms have practices operating out of Tripoli. Other law firms to consider are Itkan Law, which is led by Albudery Shariha, former head of Clyde & Co LLP's Libya branch, and has offices in Tripoli and London.