Firms in the Spotlight...

Obeidat Lawyers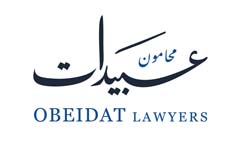 Obeidat Freihat was founded under a different name in 1985 by the current Senior Partner Ahmad Obeidat. The firm undertook all kinds of practice but mainly corporate work and contentious matters (Litigation and Arbitration). The firm currently has 32 lawyers between partners, associates and trainees.
View Profile...
Firms in the Spotlight...

JARADAT Lawyers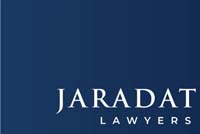 Jaradat Lawyers is a leading multi-practice law firm in Jordan, established by Mr. Mohammad Jaradat in the year 2000, to provide effective, efficient, and creative legal services to meet the distinctive needs of local and international companies as well as public sector entities.
View Profile...
Legal Market Overview
Jordan's economy remains relatively stagnant due to a government-imposed austerity programme and geopolitical concerns in the wider region. Domestic companies in particular are struggling with cashflow issues, and it is for this reason that most commercial law firms are heavily focused on their international clients. Despite the country's macroenomic issues, multinationals looking for a regional hub are still attracted to Jordan and its highly educated legal market.
The top of the market is dominated by lawyers with a fine international pedigree, either through practising in Gulf states such as Qatar and the UAE, or in Western jurisdictions such as the UK and US. The market is well served by strong independent firms, such as Ali Sharif Zu'bi Advocates & Legal Consultants, International Business Legal Associates (IBLAW), Obeidat & Freihat and Khalifeh & Partners Lawyers. Several international firms such as Sanad Law Group in association with Eversheds Sutherland (International) LLP, Al Tamimi & Company and Safwan Moubaydeen Law Firm in association with Dentons, also have well-stocked offices in Amman, where the lawyers often work in conjunction with lawyers in the wider regional network.