Firms in the Spotlight...

Flynn O'Driscoll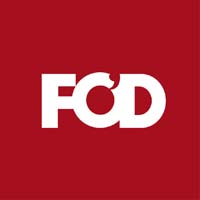 Flynn O'Driscoll is a business law firm focused on achieving practical business solutions for its clients. It was founded by Pat Flynn in 2002 who was joined shortly thereafter by Alan O'Driscoll. Since its formation, its main areas of practice have been corporate and commercial advice, corporate finance and mergers and acquisitions and aviation and …
View Profile...
Firms in the Spotlight...

Anne O'Connell Solicitors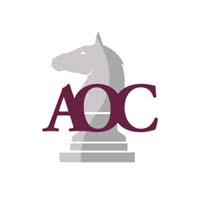 Anne O'Connell Solicitors, also known as AOC Solicitors, is a leading and award-winning Irish specialist Employment Law firm. Established in 2017 by Principal, Anne O'Connell, the Firm was ranked by Legal 500 as a Leading Employment Law Firm in Ireland in its first year and has been elevated in ranking each year.
View Profile...
Legal Market Overview
Ireland's domestic economy is continuing its return to full strength: figures from the Central Statistics Office show that it grew by 7.8% of GDP in 2017, making it the fastest-growing economy in the EU for the fourth year in a row. In addition, according to IBM's 2018 Global Location Trends report, Ireland is the best country in the world for high-value foreign direct investment.
A key factor for Ireland's economic growth is its position at the centre of the ongoing expansion of the aviation industry. More than 50% of the world's leased aircraft are owned and managed from Ireland, all but one of the top 15 global lessors have operations in the country, and, according to a report by PwC, aircraft leasing is worth more than €500m to the Irish economy. As a result, aviation finance and work for airlines and aviation companies is becoming a specialist area for many Irish law firms.
In the financial sector, the country's three main banks – Allied Irish Banks, Bank of Ireland and Ulster Bank – are not lending as much, which has opened up the door to more agile alternative lenders. For firms, development and real estate finance are where the work is as more and more international capital enters the Irish property market. In Dublin, construction has exploded: The Irish Times, in its monthly survey of building work in the capital, counted a record 104 cranes on the city's skyline in December 2018.
Firms have also seen an increasing amount of work in the residential property sector as the need grows for the construction of more private rental accommodation to alleviate Ireland's worsening homelessness crisis – the result of limited social housing and the lack of house building during the financial crisis, which has meant demand for property far outstrips supply.
The investment funds sector has been another highly active area, as firms have seen a steady flow of work from asset managers looking to set up investment management companies and funds in Ireland as a result of the Brexit decision. The relaxation of the loan origination fund rules, which came into effect in March 2018, has also created new opportunities for fund managers hoping to establish operations in Ireland.
While there have been fewer blockbuster deals in the corporate and M&A sector, it remains buoyant, and the increasing number of UK businesses moving to and investing in Ireland in the run-up to Brexit is likely to bring more work. The presence of large multinationals such as Google, Facebook, Twitter and Amazon – all of which have their headquarters in Dublin, thanks to Ireland's low corporate tax rate of 12.5% – has also generated a steady flow of legal work.
UK and international law firms are also becoming increasingly interested in Ireland: both Simmons & Simmons and Pinsent Masons LLP recently opened Dublin offices, and DLA Piper announced in May 2018 that it would be expanding into Ireland. The arrival of the new entrants has led to a shake-up in the Irish legal market, with senior partners at a number of top firms moving on to build up practices at new firms.