Doing Business in...
Iceland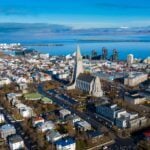 THE BUSINESS ENVIRONMENT The Icelandic business environment can be described as a modern western environment. Iceland is a member of the EEA Agreement and as such enjoys the benefits of the European Single Market. In a recent survey Iceland was ranked 12th in Europe in a country ranking measuring the ease of doing business. Furthermore, …
Contributed by Lex Law Offices
Read More...
Legal Market Overview
For an economy largely driven by tourism, Iceland's Covid-19 experience was predictably severe with government restrictions on travel and social gatherings a major blow to this crucial industry. Key fiscal policy measures including extended tax deadlines, state-sanctioned bridge loans, VAT refunds for construction projects, quantitative easing and rate cuts all played significant roles in easing the fallout.
In the legal space, firms have noted a substantive increase in work relating to the fintech sector, refinancings and aluminium and silicone commodities. In addition, aviation instructions have kept practices busy given the related impact of the travel limitations triggered by the pandemic, and employment lawyers have been routinely tasked with determining the interaction between Covid-19 and clauses within existing contracts.
With regard to firms, BBA//Fjeldco continues to demonstrate its consolidated strength in restructuring and insolvency, commercial, corporate and M&A and banking, finance and capital markets work following its merger. In addition, LOGOS and Lex Law Offices maintain their dominant status across the TMT, real estate, construction, maritime, and dispute resolution practices. Other notably active firms include Juris, Landslog – Law Offices and ADVEL Attorneys at Law.