Doing Business in...Iceland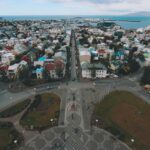 THE BUSINESS ENVIRONMENT The Icelandic business environment can be described as a modern western environment. Iceland is a member of the EEA Agreement and as such enjoys the benefits of the European Single Market. In a recent survey Iceland was ranked 7th in Europe in a country ranking measuring the ease of doing business. Furthermore, …
Contributed by Lex Law Offices
Read More...
Legal Market Overview
2018 marked a decade since the collapse of the three major banks – Kaupthing, Glitnir and Landsbankinn – hit Iceland hard. It is undeniable that Iceland has achieved impressive economic recovery with remarkable speed. With the economy currently booming, there are several main sectors that contribute to the economic growth of the country: fishing and fish processing, tourism and aluminium production.
Indeed, this healthy economic environment has affected the legal market significantly. Law firms are increasingly focusing on transactional banking and finance work, as opposed to dealing with the civil claims and criminal cases brought before Icelandic courts in the aftermath of the financial crisis. Virtually all of these cases, which saw dispute resolution departments expand the focus of their high-profile work beyond banking litigation and insolvency advice, have now concluded.
The 2017 liberalisation of capital controls had a positive effect on the corporate field as well. There was a lot of movement and expressed interest in the M&A market, directed both inward and outward. Not all plans for major transactions have materialised, but law firms have noted an increasing number of instructions in this regard.
The popularity of Iceland as a tourist destination has also fuelled a number of  unforeseen sources of work for lawyers — in the field of real estate, for example, where multiple foreign private clients have sought to acquire property following visits to the country. This strong foreign presence has influenced the field of employment law as well: as the influx of foreign skilled and unskilled labour hit a record percentage of one fifth of Iceland's labour market, law firms are increasingly advising employers and experts from the EEA and third countries in this regard.
As regards the Icelandic judicial system itself, the introduction of the new court of appeal (Landsréttur), which became operational as of 1 January 2018, resulted in a number of departures from law firms, as certain distinguished professionals accepted judicial positions. Other than that, the legal market is far from tempestuous: LOGOS remains the largest firm, while its full-service direct competitors – Lex Law Offices, Juris and BBA – also maintain leading positions in the rankings.