Doing Business in...Egypt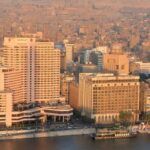 Introduction Egypt has been opened for business since the late President Sadat announced the open-door policy in the October Paper of April 1974. During those 47 years, Egypt has amassed a considerable experience and benefited from international best practices in attracting investments. In July 2004, Ahmed Nazif became prime minister of Egypt. He adopted a …
Contributed by Ibrachy & Dermarkar
Read More...
Firms in the Spotlight...

Eldib Advocates
Eldib Advocates is a renowned law firm with more than 145 years of experience in the various fields of law particularly labour, shipping and commercial law. Our team of lawyers is exceptionally capable of handling all matters related to labour law in Egypt, with the majority of our clients being employers. Furthermore, we have keenly …
View Profile...
Firms in the Spotlight...

Shahid Law Firm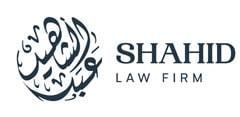 Shahid Law Firm was established in 1987 by Counselor Sarwat Abd El-Shahid. The Firm has rapidly grown and has become one of the leading international law firms operating in Egypt and the region.
View Profile...
Legal Market Overview
Egypt is the most populous country in the Arab World and has the third largest economy in Africa. Bordered by the Gaza Strip, Israel, Libya, and Sudan, it is in a politically sensitive location and manages key strategic assets – the Sinai Peninsula and the Suez Canal. The country's president, Field Marshal Abdel Fattah Saeed Hussein Khalil el-Sisi, and prime minister, as of 2018, Moustafa Madbouly preside over a growing economy benefitting from recent economic reforms.
Growing political stability and a currency that has held up strongly after its devaluation two years ago mean that Egypt is increasingly attractive to foreign investors, including private equity funds and investors from the Gulf region, though foreign direct investment declined slightly in 2018. High interest rates, which average around 14.5%, are attracting funds from overseas.
The oil and gas industry holds great appeal for regional investors, as does the power sector, in which the government is backing the build, own, operate model for project development, as it steps out of the business to make way for private enterprise.
The legal market is still populated by many traditional family-run firms, though there is a trend for newer firms formed in recent years by partners with experience at international law firms, to adopt a more European model of partnership and management style. Matouk Bassiouny & Hennawy is a prime example, though many of the larger firms with longer track records, notably Zulficar & Partners Law Firm, have adopted a similar approach.
Among the most prominent full-service firms are Al Kamel Law Office, Shalakany Law Office, Zaki Hashem & Partners, Attorneys at Law and Karim Adel Law Office. A growing number of firms are expanding beyond their domestic market. Shahid Law Firm has developed relationships with firms in Ethiopia and Libya, while Matouk Bassiouny & Hennawy has opened offices in Sudan and Algeria.
International firms with a longstanding presence in Cairo include Helmy, Hamza & Partners (member firm of Baker & McKenzie International) and Dentons Egypt LLC. More recent arrival MHR & Partners in association with White & Case is rapidly becoming a key player in banking, corporate, projects and energy work.