Doing Business in...Egypt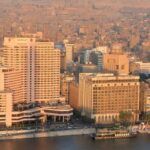 Introduction Egypt has been opened for business since the late President Sadat announced the open-door policy in the October Paper of April 1974. During those 47 years, Egypt has amassed a considerable experience and benefited from international best practices in attracting investments. In July 2004, Ahmed Nazif became prime minister of Egypt. He adopted a …
Contributed by Ibrachy & Dermarkar
Read More...
Firms in the Spotlight...

Eldib Advocates
Eldib Advocates is a renowned law firm with more than 145 years of experience in the various fields of law particularly labour, shipping and commercial law. Our team of lawyers is exceptionally capable of handling all matters related to labour law in Egypt, with the majority of our clients being employers. Furthermore, we have keenly …
View Profile...
Firms in the Spotlight...

Shahid Law Firm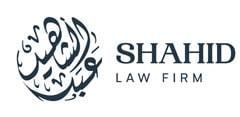 Shahid Law Firm was established in 1987 by Counselor Sarwat Abd El-Shahid. The Firm has rapidly grown and has become one of the leading international law firms operating in Egypt and the region.
View Profile...
Legal Market Overview
Egypt has the largest population of any country in the Arab world and under de facto president Field Marshal Abdel Fattah Saeed Hussein Khalil el-Sisi and Prime Minister Sherif Ismail, the country's economy is improving. Currency devaluation, the influx of money from the IMF and new legislation to make the business environment more attractive to foreign investors are all having a positive impact.
The government remains committed to the privatisation of state-owned enterprises, though some of the planned IPOs are currently on hold until 2019. An influx of private equity investment and the establishment of domestic private equity firms during 2018 suggest that the risk profile of Egypt is improving and bodes well for a further programme of major infrastructure projects.
New banking legislation is coming in to address governance and liquidity issues; bankruptcy laws have been brought more closely in line with international standards; permitting processes for industrial projects have been greatly simplified; and limits on the repatriation of funds have been removed, all of which has helped the government move towards its goal of increasing foreign direct investment.
The energy sector is developing rapidly, particularly in terms of solar power projects, with the build-own-operate model proving successful. There is also growing interest in commercial, residential and tourism-related real estate developments.
The legal market is still made up of many traditional family-run firms, but the largest firms – often those that handle cross-border matters – have largely modernised and adopted a Western structure of partnership. These include one of the country's oldest firms Zulficar & Partners Law Firm, as well as younger firms such as Matouk Bassiouny & Hennawy and smaller boutiques such as dispute resolution firm Khalifa.
Among the most prominent full-service firms are Al Kamel Law Office, Shalakany Law Office, Zaki Hashem & Partners, Attorneys at Law and Karim Adel Law Office. More firms are also looking to build stronger ties with other jurisdictions in Africa, including Shahid Law Firm, which recently formed close ties with firms in Ethiopia and Libya.
International firms with a long-standing presence in Cairo include Helmy, Hamza & Partners (member firm of Baker & McKenzie International)  and Dentons Egypt LLC, while more recent arrival MHR & Partners in association with White & Case continues to build its market presence.