Doing Business in...Czech Republic
A buoyant and positive investment outlook has been evident in the Czech Republic since the start of 2021, with pent up investor demand and strong competition amongst buyers fuelling an upswing in deals as both domestic and international investors looked forward to getting on with a return to business operations post Covid. The Czech economy …
Contributed by Kocián Šolc Balaštík
Read More...
Firms in the Spotlight...

Bányaiová Vožehová, s.r.o., law office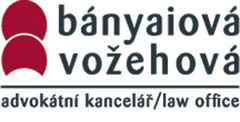 The firm was established in 2010 by Lucie Dolanská Bányaiová and Lucie Vožehová as partners and Alena Bányaiová, a former partner in Salans (now Dentons). The firm has grown considerably since then and now has ten lawyers providing legal services in practically all areas of law. The firm provides comprehensive legal services and advice to …
View Profile...
Legal Market Overview
The Czech Republic is 'on top of the economy cycle' – the employment rate is currently the lowest in Europe and the lowest in 22 years; the general market conditions are at an all-time high and, together with low interest rates, are driving a healthy rate of transactional activity. In comparison to the rest of the region, the Czech Republic's M&A market is highly desirable and is attracting considerable interest from investors. The real estate and technology sectors continue to thrive, and firms have noted a sharp increase in demands from clients in relation to data privacy and cybersecurity matters both prior to and following the implementation of the General Data Protection Regulation (GDPR) in May 2018.
Looking closely at the mid-market though – which is the primary focus of many firms – institutional funds had limited investment opportunities, with international private equity (PE) funds mostly exiting from existing investments during 2017. There were very few big-ticket transactions involving the prime PE players in the region and the majority of M&A transactions were financed by domestic funds, which are increasingly visible in the local and regional investment markets. With this in mind, several observers have reported that a new trend has emerged, with high-net-worth individuals and holders of considerable private capital, increasingly active in the M&A market.
Developments in legislation include an amendment to the VAT Act, which came into force on the 1st of July 2018 and accelerates the process of terminating VAT group registrations, while there were also changes with regard to the tax exemption for employee benefits with new deductible items. The Czech Ministry of Justice also published a proposal aiming to introduce, for the first time, a general class action regime.
The legal market features a balanced mix of local and international, full-service and boutique firms. 2018 saw Weil, Gotshal & Manges s.r.o. advokátní kancelář leaving the market following the closure of its Hungary office in January 2018, leaving Warsaw as the firm's only office in the CEE region.